Estimated read time: 3-4 minutes
This archived news story is available only for your personal, non-commercial use. Information in the story may be outdated or superseded by additional information. Reading or replaying the story in its archived form does not constitute a republication of the story.
Ashley Hayes and Tonya Papanikolas reporting Firefighters called out to an arson fire late last night found more than fire and smoke inside the building.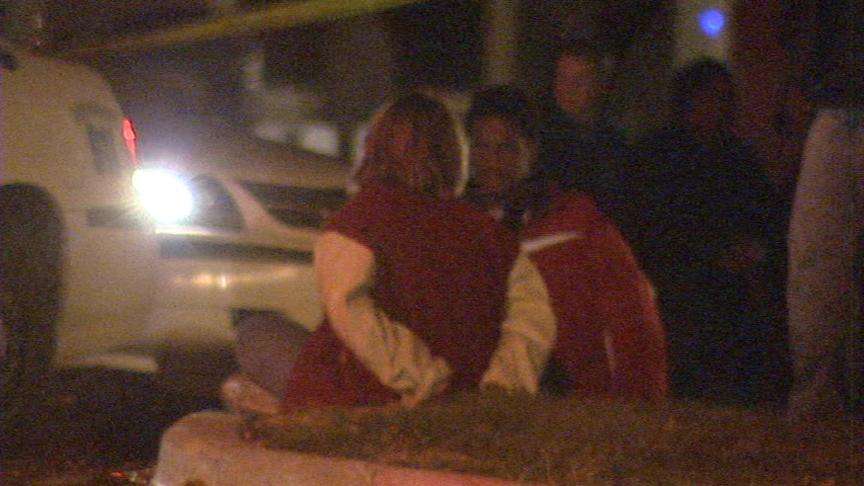 The walls of the LDS Church ward house were also covered in graffiti. Today, police say they have the teen arsonists in custody.
Police had a little help from the community with this one. Neighbors saw the fire and smoke at 1078 S. McClelland St. and headed over to the church. They saw two teens running from the building.
Neighbors chased after them, tackled the teens and held them until police arrived.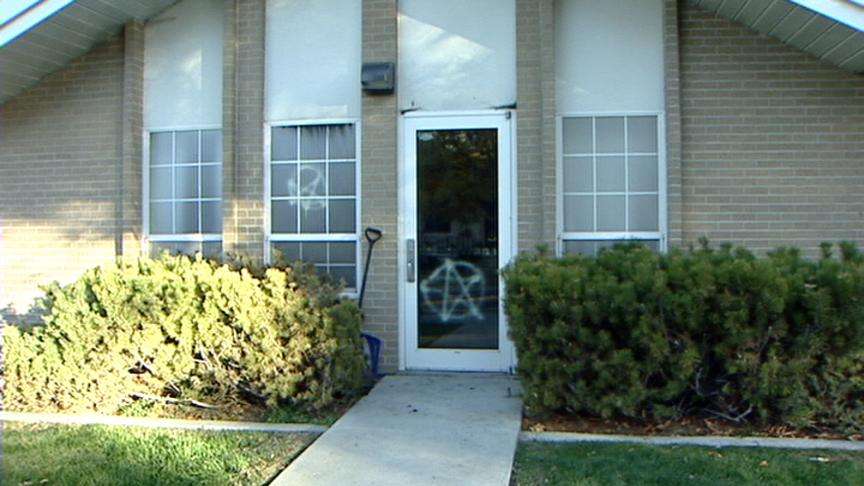 One neighbor we spoke with said the commotion woke her out of a dead sleep. From her bedroom window just across the church she witnessed her neighbors confronting those teens.
Smoke and fire are what Jenny Fagergren woke up to late last night. She heard yelling, and through her window, saw an 18 year-old boy and a 16 year-old girl fighting with her next door neighbors.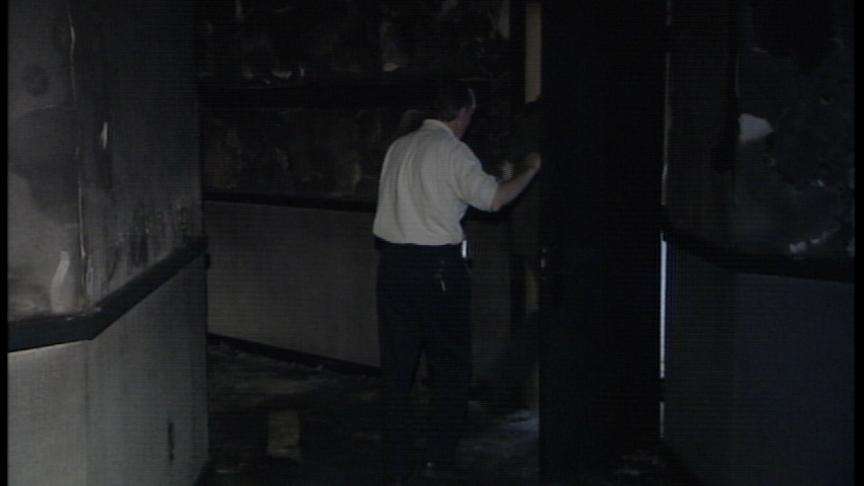 Jenny Fagergren, Witnessed Church Fire: "Our two neighbors went over and they were holding them kind of hostage. They wouldn't let them go. It was a guy and girl. The girl was biting the guy and trying to scratch and get away and they would not let them go."
Fagergren says her neighbors were walking their dog around 11 o'clock when they saw something out of the ordinary.
Jenny Fagergren, Neighbor: "He walked by and one of the church doors was broken."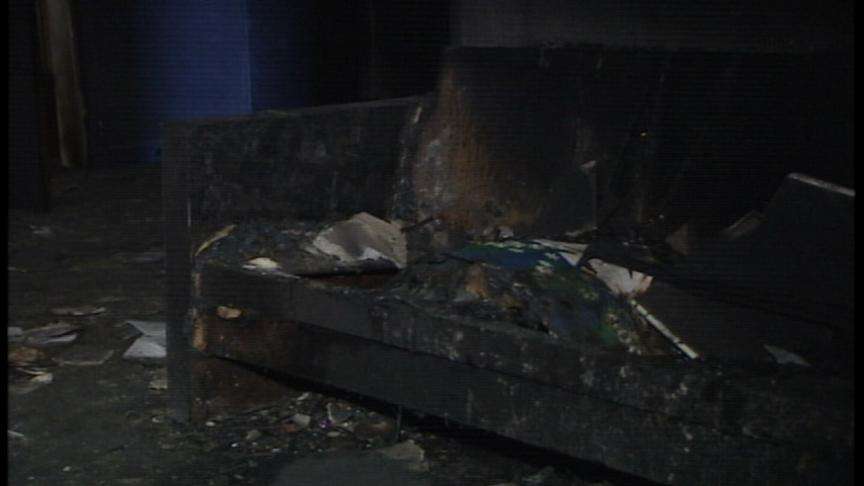 So he told his roommate to call 911, and then went back outside.
Jenny Fagergren: "He said he heard them in there, banging around, so he knew something was going on. And all he said was they had gas cans and bats."
When the kids came out, the neighbor and his roommate grabbed them.
Jenny Fagergren: "They were holding them kind of hostage, they wouldn't let them go. The girl was biting the guy and trying to scratch him and get away, and they would not let them go."
Dennis McKone, Salt Lake City Fire Department: "They detained them and held them here until police and fire were on the scene. The citizens did a great job of containing these two individuals who appeared to set the fire."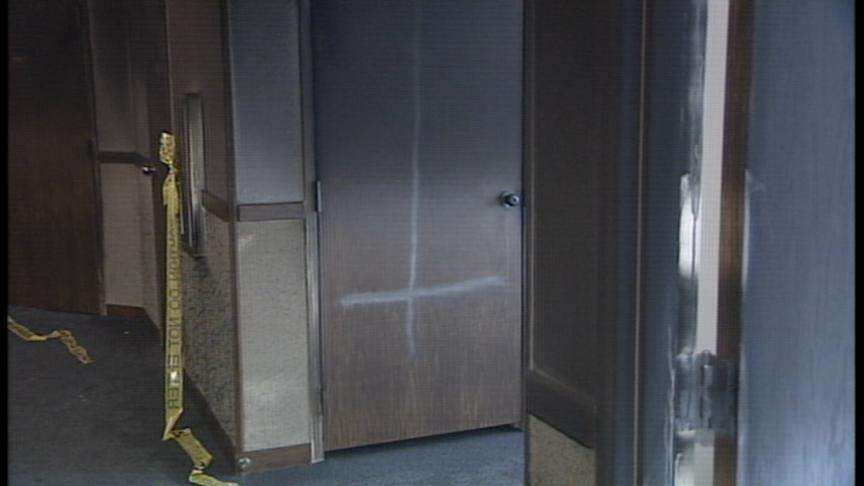 The suspects did leave graffiti on the windows. But investigators say the crime wasn't gang-related or a hate crime. But that gives little comfort to church members.
J.L. Hiatt, Church Member: "It's like our home. We've been to church here for years and years."
They say there is substantial smoke, water and fire damage. The assistant fire chief estimates it will cost between 250- and 300-thousand dollars to repair the church.
While the south part of the building was completely scorched inside three paintings of Christ in the damaged hallways somehow survived.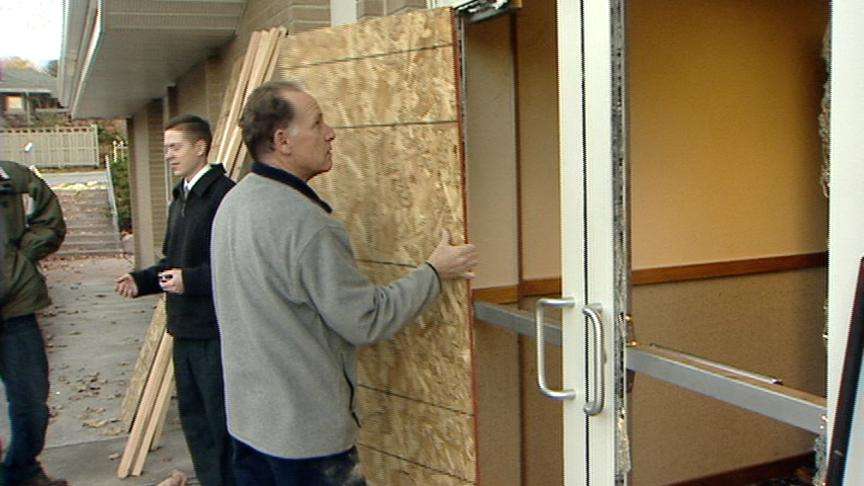 Church members spent the later part of the morning cutting up plywood and boarding up the Stake Center. No one knows how long it will take before they can use the building again.
Jenny Fagergren, Witnessed Church Fire: "How sad they would just set the church on fire for no reason; they're not going to do it again, obviously."
Police are not releasing the suspects' names until they're officially charged. They do expect to charge them with aggravated arson.
×