Estimated read time: 2-3 minutes
This archived news story is available only for your personal, non-commercial use. Information in the story may be outdated or superseded by additional information. Reading or replaying the story in its archived form does not constitute a republication of the story.
SALT LAKE CITY -- After 33 years, the murder case of 22-year-old Kathy Harmon has been reopened. Harmon's body was found between Emigration Canyon and Mountain Dell on March 6, 1976, but no suspects were ever arrested.
Now investigators say this may be the break they've been looking for. A witness recently came forward to police with new information about the case and those possibly involved.
Court documents filed in Third District Court on Monday say the witness repeated statements a suspect made years ago about Harmon's death.
With that information, investigators filed for a search warrant to gathered new DNA evidence from two persons of interest to compare against DNA evidence found under Harmon's fingernails and on her pants.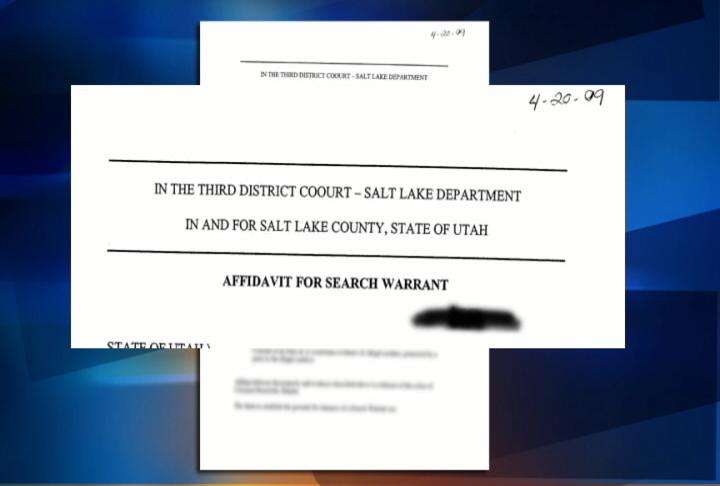 Lt. Don Hutson, with the Salt Lake County Sheriff's Office, said, "So some of the DNA testing may be items that were collected at the scene, at the time of the incident. There is also some evidence that we have collected since then that is also being analyzed."
"This is something that occurs in a lot of cold cases where we develop new information and we have techniques available to us to make it possible for us to take the case in a new direction," he explained.
Harmon was last seen alive at the Better Days Bar in Salt Lake City on March 2, 1976. Four days later her body was found by man exercising his dog in the Emigration Canyon-Mountain Dell area north of I-80.
Lt. Hutson say at the time Harmon's body was found it was difficult to collect evidence at the scene because it was in a mountainous area.
He says Harmon's family members are aware of these new developments.
"Our (cold case) detective usually develops quite a relationship with them because this is something that has been bothering them for quite some time," Hutson said.
But he says with this new information, retesting the DNA evidence found at the scene could mean justice.
"We would not open a case, or re-invigorate it so to speak, unless we felt there was something that would really work associated with the case," Hutson said.
He says, right now, they are not going to name the persons of interest in this case because it is a little too early in the investigation to do that. "There's nothing imminent. In cold cases we want to take our time and not rush anything. They are very complicated and very complex. It may be weeks if not months before we actually come to a conclusion with this particular case," he said.
------
Story compiled with contributions from Mary Richards and Shara Park.
×
Most recent Utah stories