Estimated read time: 2-3 minutes
This archived news story is available only for your personal, non-commercial use. Information in the story may be outdated or superseded by additional information. Reading or replaying the story in its archived form does not constitute a republication of the story.
SALT LAKE CITY -- Harmon's grocery store chain wants to recycle everything possible in the store and reuse as much as it can. It wants to cut waste to zero. The company has launched a pilot project at its Brickyard store and hopes all Harmon's stores will follow.
Two times a week, Jeff Whitbeck with Momentum Recycling swings by the Harmon's Brickyard store and collects all the waste produce. The wilted lettuce, onions, carrots, cucumbers will eventually turn into compost material.
"Just at this store alone, it's about 3,500 pounds a week, about 60 tons since we first started," said Todd Jensen, Harmon's sustainability coordinator.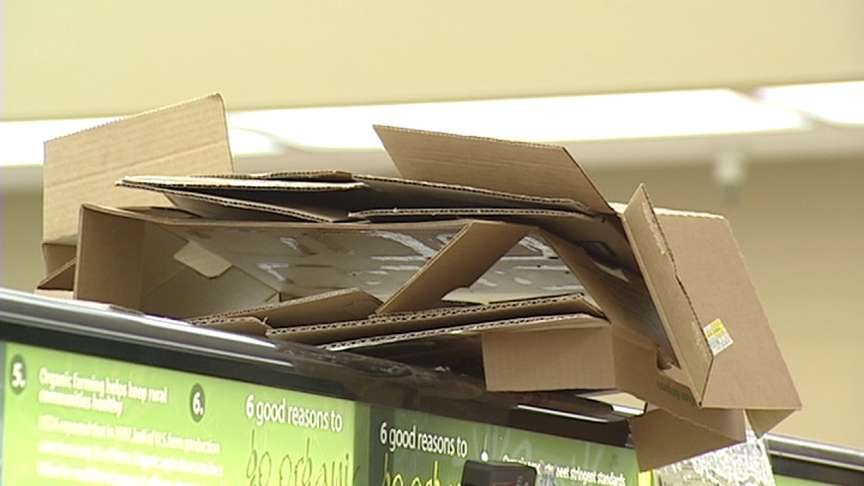 Grocery stores generate a lot of waste, really. Much of its inventory is delivered in cardboard boxes, which employees collect and send off to be recycled.
There's a separate bin for anything plastic.
A couple of years ago, Harmon's had a study conducted to see how much waste was being generated and what could be done about it.
Bob Harmon, Harmon's Vice President for the Customer, said, "So once we found out, it was like wow, well we can start to do something."
Things like composting the cuttings from the plant and floral area; wilted stems and flowers do add up.
The cardboard that is collected and sent out actually comes back. Jensen explained, "Our cardboard that goes out is shipped to the mill, that when it gets milled down, it comes back as our paper bags."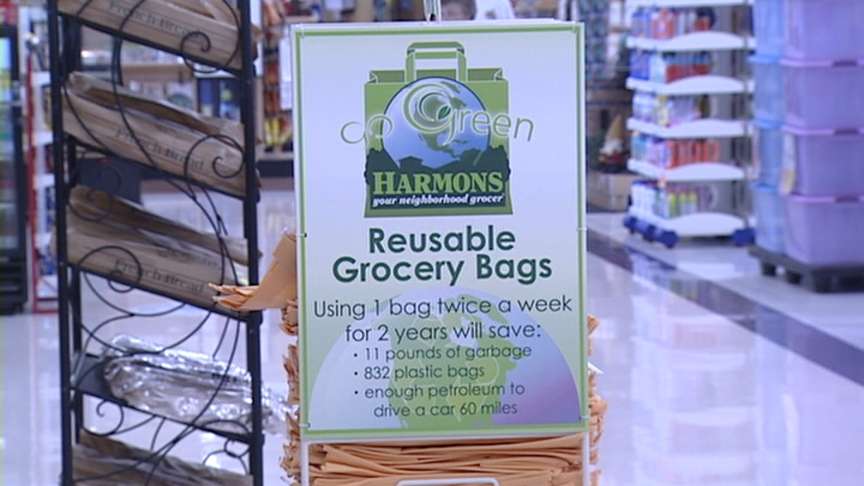 The store has also implemented a reusable grocery bag program. The store has sold or has given away 200,000 of these bags so far. "Now that the consumers are utilizing these, as many as they have, and they've continued to buy more, we've reduced, we're using 3.9 million fewer plastic bags," Harmon said.
The goal at Harmon's is huge: to recycle or reuse 100 percent of its solid waste. The company says it's the right thing to do. It's a lofty goal, but attainable. Jensen said, "By doing a little bit, we've made a big impact already in a short time. And now with some fine tuning, I think we can get pretty close."
Harmon's has 13 stores, and the ultimate goal is to implement the zero-waste plan in all of them.
E-mail: kmccord@ksl.com
×
Most recent Utah stories