Estimated read time: 2-3 minutes
This archived news story is available only for your personal, non-commercial use. Information in the story may be outdated or superseded by additional information. Reading or replaying the story in its archived form does not constitute a republication of the story.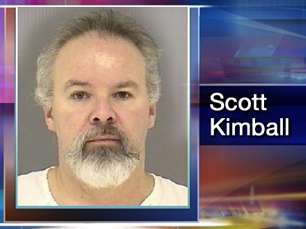 GRAND COUNTY -- A suspected serial killer led law enforcement agents to human remains in the Book Cliffs area of Grand County and says there's another body waiting to be found.
The man, Scott Kimball, is linked to a trail of missing people. Now Grand County investigators are hoping they can bring closure to the families of the missing.
Brent Pace of the Grand County Sheriff's Office said, "We just kept interviewing him and getting more and more details that made sense."
Those who know Kimball describe him as the ultimate con artist. Investigators say he's now incarcerated in Colorado and has a long criminal past. Kimball was in prison for financial crimes in 2002. He told FBI agents his cellmate had solicited him to kill a witness, so the FBI released Kimball to act as an informant.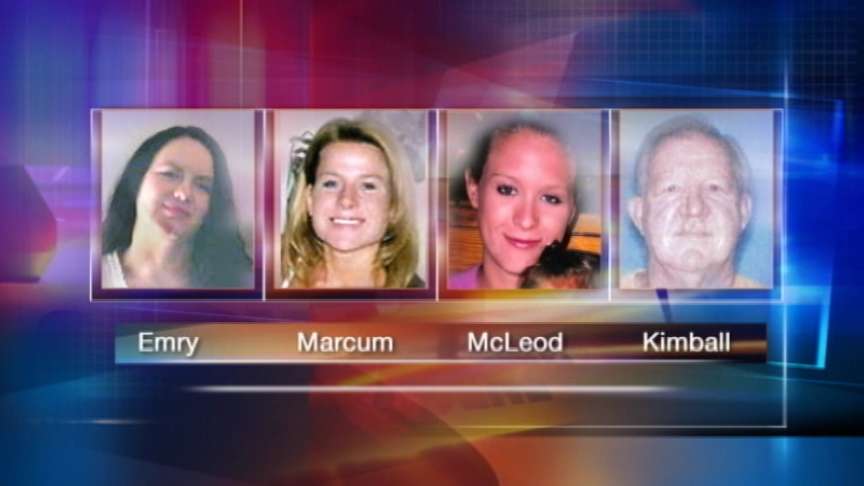 In 2003 his former cellmate's girlfriend, Jennifer Marcum, disappeared. So did Kaysi McLeod and Leann Emry. All of them knew Kimball. Then in 2004 Kimball's uncle, Terry Kimball, vanished.
McLeod's remains were found in a remote area of Colorado in 2007.
Last year, Kimball returned to prison in Colorado for theft and being a habitual criminal. A couple of months ago, he told investigators he knew where two women's bodies were located in the remote canyons of southeastern Utah.
"We're hoping that this ends up being the person so we can close that case out and also give the family some closure," said Grand County Sheriff James Nyland.
The FBI and Grand County Sheriff's Office took Kimball on searches of the area. The first netted nothing, but on Wednesday there was a different outcome.
"He led them into an area where they did discover some bones. Upon investigation we have confirmed that they are human," Nyland said.
The Utah Medical Examiner's Office is working to identify the bones. According to the Salt Lake Tribune, it's very possible they're the remains of Leann Emry. Her abandoned car was found near the entrance to the canyon where agents discovered the bones.
Authorities plan to start searching for the second set of remains in the next few weeks. First they want to interview Kimball extensively about their location.
Kimball has not yet been charged with homicide. The Tribune reports he did not admit to killing the missing people.
E-mail: sdallof@ksl.com
×
Related stories
Most recent Utah stories