Estimated read time: 2-3 minutes
This archived news story is available only for your personal, non-commercial use. Information in the story may be outdated or superseded by additional information. Reading or replaying the story in its archived form does not constitute a republication of the story.
SALT LAKE CITY-- Pastor France Davis will soon celebrate 35 years in his ministry at Calvary Baptist Church. Through the years, he became a leader in the Salt Lake community, an educator and an advocate for those in need.
Since 1972, France Davis has been opening young minds, teaching University of Utah students about the positive contributions African Americans have made. His influence reaches to his community with scholarships.
"The more educated we can get them, the better we all will be, not just African Americans but the whole society," he said.
Born and raised in a small town in Georgia to parents of faith who believed in education, he went to college at Tuskegee and learned about The Rev. Dr. Martin Luther King, Jr. He joined him.
"The march from Selma to Montgomery about voting rights, those were great times. It was scary in some ways. The cause was worth any amount of time, suffering, any pain it would have caused," Rev. Davis said.
After 35 years as pastor of Calvary Baptist, France Davis has become a community leader, but the offer to lead this congregation came as a surprise. "I sensed the calling that was much like the, all the religious groups of the community talk about a calling that this is the place for me, and the time," he said.
Rev. Davis makes his way to hospitals and nursing homes and visit with shut-ins, working on their behalf.
"I seek to represent not myself but the voiceless. My goal is to help every individual in this community, no matter who they are, to reach their highest potential," he said.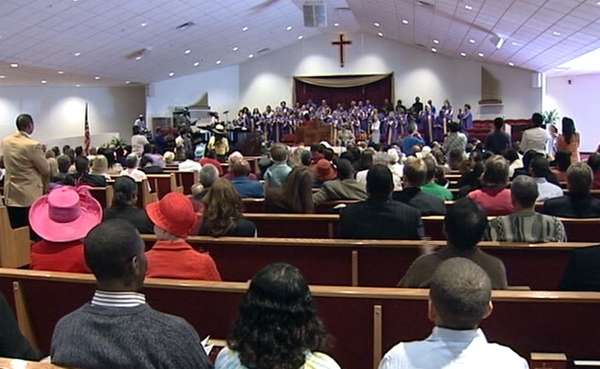 He never imagined a life in Utah, but he also never dreamed of an African American president. "The fulfillment of a lifetime of dreams has been made possible through this experience here in Utah. It's been a great place to be," he said.
Rev. Davis says he will meet future challenges as he always has: with faith and hope.
The University of Utah will celebrate the first anniversary of The Pastor France Davis Scholarship Fund and announce next year's scholarship recipient at a dinner this evening. LaVell Edwards and Ron McBride will also be honored.
E-mail: cmikita@ksl.com
×
Most recent Utah stories