Estimated read time: 2-3 minutes
This archived news story is available only for your personal, non-commercial use. Information in the story may be outdated or superseded by additional information. Reading or replaying the story in its archived form does not constitute a republication of the story.
PLEASANT GROVE— One man is dead and another man is under arrest after a shooting in Pleasant Grove. Police have released the name of the victim. He is 45-year-old Jeffrey Boyd Ackerman.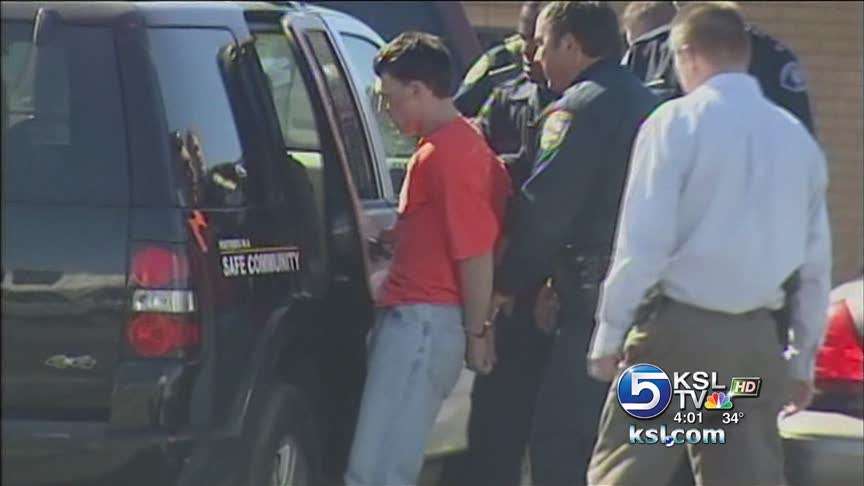 Police have shut down 1100 North between 1300 West and 2000 West in Pleasant Grove as they gather evidence and interview witnesses to the shooting. The road is expected to remain closed until about 6 p.m.
Around 12:45 Friday afternoon witnesses heard two men arguing and heard gunshots.
One homeowner looked out his window and saw Ackerman chasing another man through his yard. They ran across the street into a field.
Police say the man being chased turned around and shot Ackerman three to four times in the stomach and chest. He was pronounced dead at the hospital.
Police say the men know each other, but they don't know why the shooting happened.
Lt. Michael Smith of the Pleasant Grove Police Department said, "We know the male, the victim, was in his driveway loading some 4-wheelers to go ride for the weekend. Gunshots were heard outside the house by his father. That's all we know at this time."
Around 2 p.m., police arrested the suspected shooter a couple of blocks away, at 100 North and 100 East in American Fork. He is 25 years old. They have not released his name.
Police say he did try to run from them.
Before officers arrested him, someone at a nearby medical clinic saw the suspect standing near a car. The witness told police the suspect raised his hands in the air and said, "I didn't do it."
Police found a gun, a .45 automatic, on the hood of a car parked at that clinic.
As the shooting and arrest unfolded, three schools in the area were put under lockdown for a couple of hours.
Police asked Pleasant Grove Jr. High, Mt. Mahogany Elementary and Manila Elementary not to transport students with buses. Students were held at the school until parents or their usual rides arrived. Students who usually walk called their parents.
Police could stay on scene for some time. The crime scene is spread out because the two men involved in this were running through the neighborhood.
E-mail: syi@ksl.com
×
Most recent Utah stories