This archived news story is available only for your personal, non-commercial use. Information in the story may be outdated or superseded by additional information. Reading or replaying the story in its archived form does not constitute a republication of the story.
(KSL News) -- The students responsible for a high school prank in Sevier County could face criminal charges.
Last week a slaughtered sheep was found hanging from a goal post at South Sevier High School. Sheriff's Deputies say it was placed there as a prank, since the school's mascot is a ram.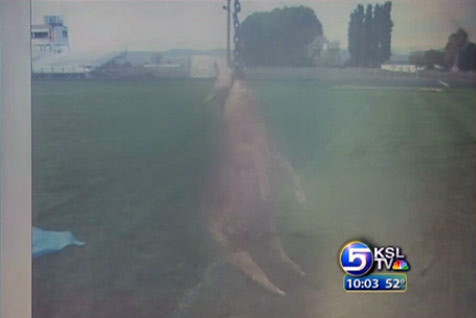 They've questioned seven students from Richfield High School and say those students could face a number of charges, including, vandalism, trespassing and cruelty to animals.
×
Related Links