Estimated read time: 5-6 minutes
This archived news story is available only for your personal, non-commercial use. Information in the story may be outdated or superseded by additional information. Reading or replaying the story in its archived form does not constitute a republication of the story.
Leprosy is a wicked disease that leaves the body deformed and disfigured and it's been completely curable for three decades.
In 2009 fewer than 100 cases of leprosy will be diagnosed in the United States.
But in other countries you'll find tens of thousands of leprosy-affected beggars; literal outcasts trying to survive not only the effects of the disease, but to overcome the misperceptions and societal stigma of leprosy.
"The leprosy-affected beggars would just engulf the car begging. Scott they had open wounds," says Becky Douglas, a Utah mother who saw these beggars on a trip to India. "I mean, I had a man put his hand up to me and he had maggots crawling through his hand. It was, like, unbelievable. I couldn't believe it. I hadn't seen anything like it. I couldn't even look at him…and I came home and I couldn't sleep. Those images haunted me and I thought, why doesn't somebody do something."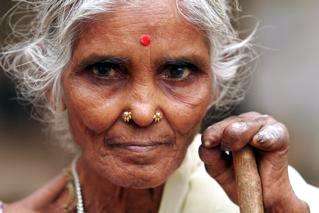 Douglas, a mother of nine kids was born and raised in Utah. She was haunted by her trip to India, so she and some friends decided to act.
At first it was as simple as digging out wounds with a knife and providing food for the leprosy-affected, but soon, Douglas said they realized they were simply treating the symptoms and not the problem. She says they had to find a way to end the cycle.
"One of the biggest things we have to do is to get rid of that curse, is to educate the children," Says Douglas. "First of all get them off the street because the parents use them as beggars because people give more money to kids than adults. So the first thing we have to do is get them off the streets and in schools."
In 2004, Douglas founded the Rising Star Outreach Program complete with a small school. There, kids are taught English, the language of business in India, computer skills and proper hygiene. They're screened and treated for any signs of leprosy before they become a problem.
There were 27 kids in the school when they started and the task seemed insurmountable.
Today, Rising Star is in 44 isolated leprosy colonies helping more than 20,000 people and has a 13-acre village complete with a new school and children's home funded by the Marriott Corporation.
There are now nearly 200 kids enrolled.
The Executive Director of Rising Star Outreach, Amy Antonelli, believes the children hold the key to ending leprosy.
"These are the kids that would be the next generation of leprosy beggars and now they are going to be the leaders in business and charities," says Antonelli, "and hopefully these will be the kids who will go out in to other colonies and saying, 'We did it. You guys can do it too. This has got to stop.'"
But what about the people who have leprosy, who are on the streets ostracized by society? How do you give hope to thousands who their entire lives have been told they're worthless?
Enter, Padma Venkataraman, the daughter of former Indian President Ramasuami Venkataraman. Together, Douglas and Padma realized that handouts weren't helping the beggars.
Instead, they instituted a micro-lending system that would help people become self-sufficient.
"The way it works is they get these little loans. They make their businesses and they pay it back and then we loan it out to someone else," says Douglas, "and so sometimes even 20 dollars can start a business for a family and then its repaid and then re-loaned and over time it can start 20 business for 20 families and it's an amazing concept and it just goes and goes and goes but it lets them live with some dignity which is something they've just never had before."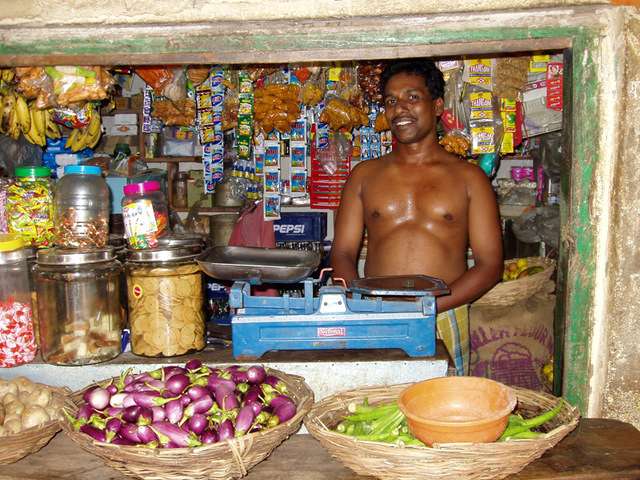 Sara Tempest, a University of Utah graduate student has been to India twice, on her own dime, to volunteer. "I kind of had a hard time adjusting," she said. "You see these gaping wounds of these leprosy-affected and such awful poverty and I've traveled a lot but I've never been exposed to anything like that."
"We've had hundreds of volunteers come over to India. Now tons of kids from Utah spend their summers here every year, says Antonelli. "And it's because they realize that these people who have been untouchable for thousands of years are so affected just by that touch, that love, that recognition of their value."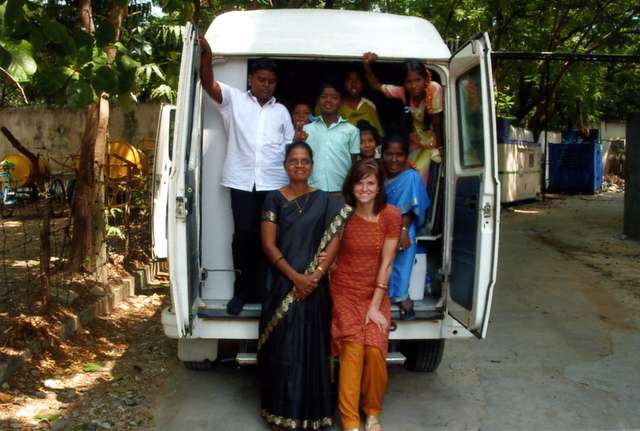 And now Rising Star is getting the attention of other organizations like the Utah Jazz which in one night, recently helped raise more than 70-thousand dollars.
"You can hear about it, you can see pictures, slideshows, but until you see it for yourself you really don't understand it," recounts Jazz guard Kyle Korver. "When I was there, there was such a cool, positive energy about them that you just don't see in kids here."
Former NBA player and Utah resident Shawn Bradley was at the fundraiser and said he and his family are going to India after learning of the experiences their friends had.
"The experience that his kids had and the experiences he and his wife came back with and shared with me and my family we want to be a part of that," says Bradley.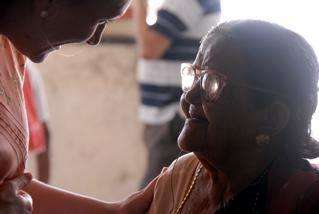 "To go see these people who feel like they're worthless and to bring them up and give them hope and give them life and to give their children an opportunity there was just nothing that could describe that feeling," remembers Heather Rigby, a Rising Star volunteer.
Now Douglas is getting requests from other countries which have similar problems with leprosy, begging Rising Star to come help them with their colonies.
All of this has happened in just 5 years.
"Its estimated there are five million leprosy-affected people in the world. They're hidden away. They're tucked away by government, by people, but they each can be reached, but literally this can be ended," Douglas says. "Wouldn't it be awesome for the world to be able to say finally, after four thousand years were done?"
E-mail: shaws@ksl.com
×
Photos
Related links
Most recent Utah stories