Estimated read time: 2-3 minutes
This archived news story is available only for your personal, non-commercial use. Information in the story may be outdated or superseded by additional information. Reading or replaying the story in its archived form does not constitute a republication of the story.
What curators call a landmark exhibit is about to open at the Utah Museum of Fine Arts.
These objects are both works of art and cultural artifacts, which show incredible talent and creativity. The collectors, both University of Utah graduates and the museum's curators, hope this exhibit called "Splendid Heritage: Perspectives on American Indian Art" will provide an eye-opening experience into the lives of early Native Americans.
John and Marva Warnock assisted in the uncrating of a Sioux Indian war shirt from the 1860s. Besides the embroidery, human hair is part of the decoration, not from battle, but from family members for good luck.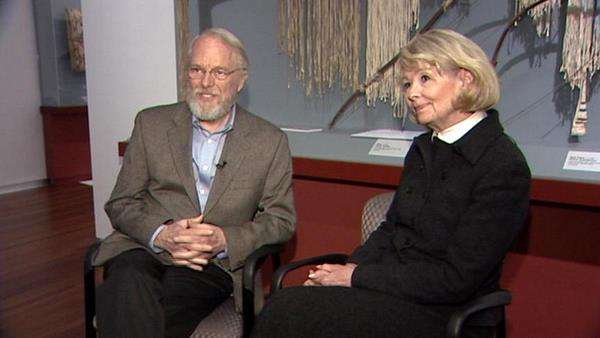 What's most important about this exhibit from their collection, the Warnocks say, is its historical significance. Objects date from the Revolutionary War period to the early reservations. John Warnock says, "Most people have a very stereotypical view of what an Indian is or what a native is or what they're like. They either have a southwest view of the Pueblo Indian, or they have a view of the cowboys and Indians which is not accurate at all. And I think this gives you a chance to see their incredible craftsmanship."
This exhibition represents about 30 different tribes. The Warnocks hope these pieces will educate museum visitors. Marva Warnock says, "I think they should be seen. Right now, we have them in California in a very small area, where nobody really gets a chance to see it because it isn't something you would have open to the public, and this is just a wonderful opportunity."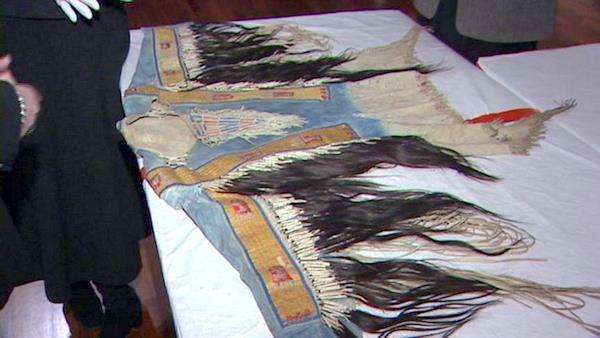 "There's a pair of moccasins that are Huron, and you look at this incredibly detailed embroidery work, and then you realize they are embroidered with dyed moose hair," John says. "Natives grabbed, got the quills from the porcupines, they flatten them with their teeth, they dye them with natural dyes, and then they weave them into these incredible patterns."
Once America had 500 Indian nations; most are extinct because of diseases Europeans brought or wars. This collection represents their rich cultures. Marva says, "When you stop and think about it, this is really the heritage of our land."
The exhibit "Splendid Heritage: Perspectives on American Indian Art" opens Feb. 10 at the Utah Museum of Fine Arts on the University of Utah campus. The exhibit will run until Jan. 3, 2010.
E-mail: cmikita@ksl.com
×
Most recent Utah stories