Estimated read time: 1-2 minutes
This archived news story is available only for your personal, non-commercial use. Information in the story may be outdated or superseded by additional information. Reading or replaying the story in its archived form does not constitute a republication of the story.
The Bureau of Land Management scheduled a prescribed burn for tomorrow morning in the Salt Lake Valley. The BLM tonight canceled the prescribed burn, but according to government standards, they could have gone ahead even though it's a red-burn day.
That came as a shock to some community environmental groups. "I was frustrated, and a little angry, because the air quality is so evidently bad to anyone who lives in the valley," said Dr. Courtney Henley, With Utah Moms for Clean Air.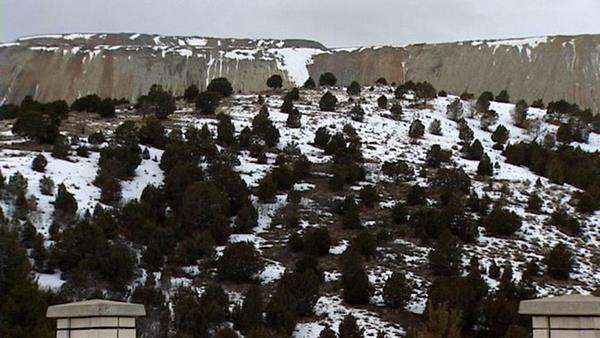 Henley's group was pleasantly surprised by the cancellation.
The area that was scheduled to be burned is near the Hi-Country Estates community in Herriman. The BLM needs to clear out juniper cuttings there that will be a fire hazard in the summer.
According to the Division of Air Quality, there must be a 500-foot clearing index during a burn. Even though tomorrow is a red-burn day, the clearing index is 600 feet.
"We tried to cut the vegetation, first of all, so we wouldn't have to burn as much. We understand that being in the Salt Lake Valley, it's difficult to find these burn windows, as we call them," said the BLM's Teresa Rigby.
Rigby says the conditions are carefully monitored by several agencies. She says the BLM canceled the burn tomorrow because it's sensitive to public health.
The BLM says it's a tough spot because it needs to do these burns before it gets hot and dry and the fire danger becomes extreme, so they may try again as early as Monday.
E-mail: sdallof@ksl.com
×
Most recent Utah stories