Estimated read time: 2-3 minutes
This archived news story is available only for your personal, non-commercial use. Information in the story may be outdated or superseded by additional information. Reading or replaying the story in its archived form does not constitute a republication of the story.
A Utah neighborhood that has slid before is on the move again. Sidewalks are crumbling, walls are buckling, and homeowners found out during the weekend it's going to get worse.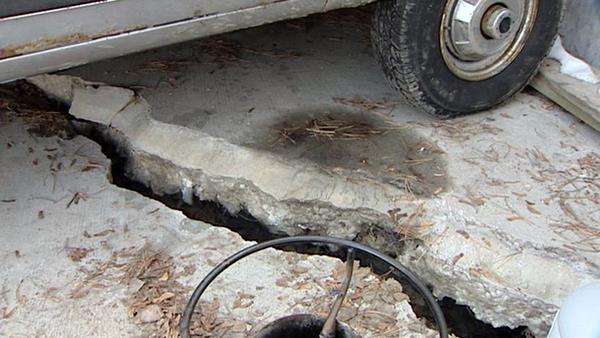 The homes in trouble are in the Springhill neighborhood in North Salt Lake. It's not a rapid landslide, but a few inches of movement a year can do a lot of damage, even destroy the homes.
Imagine digging a trench 12 feet deep in your backyard to keep your home from sliding into the street. That's what Dauneen Abel and her husband did to try to keep their home in place. "We've had major everything. My husband has worked every day since he retired to try to stabilize it," Dauneen said.
They've lived in their home for more than 30 years and were around when the slide started in 1998. A house next door was one of two condemned and torn down several years ago.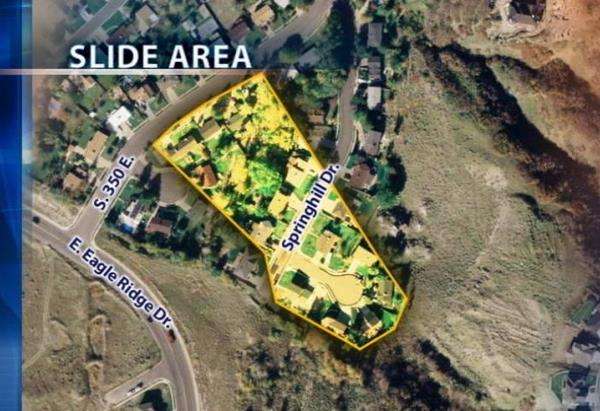 Back then, the Abels expected the slide to stop, but a state geologist told residents Saturday the slide is accelerating. "When they said the slide is going to move not in inches but in feet, then I knew this was probably the end of our visit here," Dauneen said.
Wet years make the slide move faster. Buckled streets, sidewalks and curbs, cracked and crumbling walls and disconnected pipes; it affects about a dozen homes. "We try to look at the positive side of things, but it's getting pretty hard to do. I've never felt unsafe sleeping here, but my kids won't sleep here much anymore," Dauneen said.
A.J. Busch moved in five years ago unaware of the slide. "The sidewalk and curb started to move and crack, that's when we found out we were in a landslide area from the city," he said. "I wouldn't have bought this house if I knew it was a landslide area."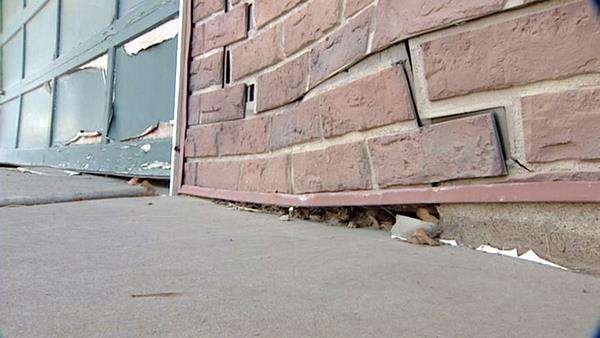 Today, sewage backed up in his home because of a cracked line. He can't sue the city because the homes were built before required geologic tests, and a lawyer is too pricey.
But Busch says he has it better than others in the neighborhood. "There's been two that's been condemned and bulldozed in the last four or five years; and then the neighbor up the street, his house is pulling apart at the foundation. I'm still alive so far," he said.
Busch hopes for solutions but expects none, so he'd settle for drought. "[It's] very frustrating. You can't stop the mountain from moving, and you don't have any help," he said.
Busch says his home is worthless. He expects it will be condemned some day and become a total loss for him. There's a meeting slated for tomorrow with the North Salt Lake Council.
E-mail: jboal@ksl.com
×
Most recent Utah stories