Estimated read time: 2-3 minutes
This archived news story is available only for your personal, non-commercial use. Information in the story may be outdated or superseded by additional information. Reading or replaying the story in its archived form does not constitute a republication of the story.
New questions tonight about the safety of moving the historic Oddfellows Hall, perhaps the most ambitious building move ever in Utah.
The companies involved are trying to work out solutions, but they acknowledge one option is to demolish the building.
No one has proposed yet to abandon the stalled project. But the building has proven to be more fragile than expected. This week the companies involved sent a letter to the government agency that's paying for it. They asked, in effect, what do we do now?
Powerful machinery lifted the building 11 feet above ground level. That was before Thanksgiving. It's been there ever since, waiting to roll. Layton Construction spokesman Alan Rindlisbacher said, "It's a risky, challenging project."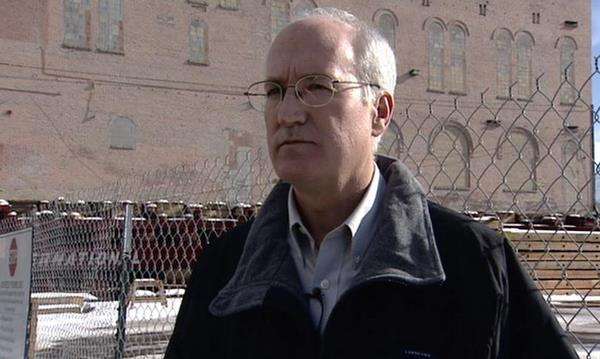 When crews began early last year, they hoped to have the building moved by last summer. Now it's stalled indefinitely by doubts and questions. Rindlisbacher said, "We were taking on a project that had a lot of unknowns, a lot of complexities to it."
As the building rose from it's foundation, cracks started to appear in the century-old masonry. Some of that was expected and patched. But cracking continues. "We think it's more fragile than we originally anticipated," Rindlisbacher said.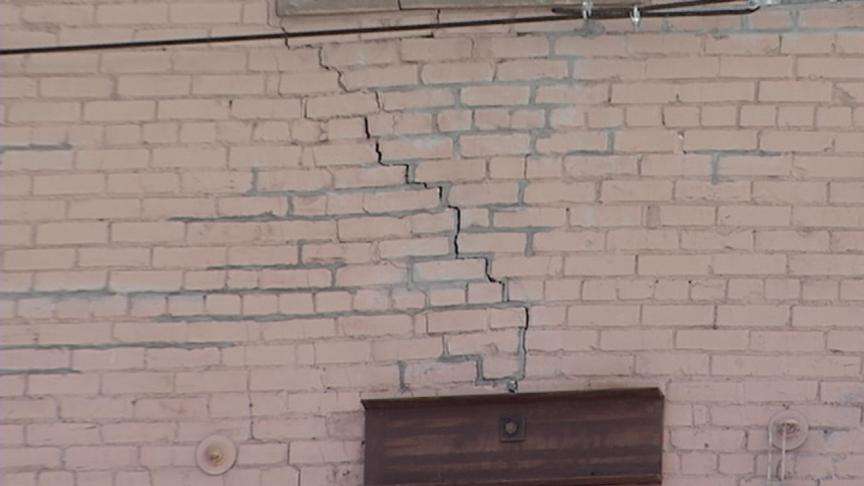 The U.S. General Services Administration is spending $6 million to move the old building to make way for a new federal courthouse. They hope to sell the Oddfellows Hall to a private buyer.
But in the building's complex ballet dance, will it hold together, or fall apart? The two companies involved sent a letter to the federal agency this week raising that exact question.
The two companies have had disagreements over how to make the travel route firmer, smoother and safer, and who should pay. Now they've asked the federal agency to help answer the questions. Rindlisbacher said, "We don't want to say we've lost confidence. We want to say we will move the building safely, if the building can be moved safely, and we're studying those options."
So far, the companies have not asked for more money to resolve the safety concerns. The federal agency, GSA, e-mailed a statement to us today, saying, "GSA stands by the contract as written" and expects the project to be completed by March 23.
E-mail: hollenhorst@ksl.com
×
Related stories
Most recent Utah stories