Estimated read time: 2-3 minutes
This archived news story is available only for your personal, non-commercial use. Information in the story may be outdated or superseded by additional information. Reading or replaying the story in its archived form does not constitute a republication of the story.
The speed limit along in a couple of areas of Interstate 15 has inched up five miles per hour to 80. It's an increase that public safety officers warn will be enforced.
Not far from Scipio in Millard County, you'll see the signs: The speed limit is now 80 miles per hour. "I travel this road several times a year, and it's about what they drive anyway," driver Dennis Whitworth told us.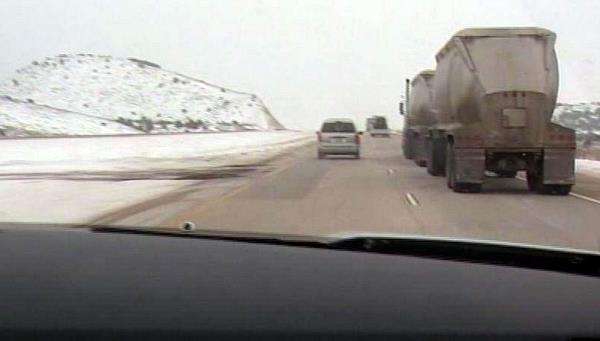 But with the speed limit up to 80, not everyone on the freeway wants to go that fast. "They'll go above 80 miles per hour, because most of the time they'll go faster than the speed limit," said Richard Long, who drives a tractor-trailer.
Long continued, "You've got other cars out here that run faster than we do, and it takes a chance of them running into the back end of our trucks."
Sgt. Kevin Rhoades with the Utah Highway Patrol warns the UHP is enforcing the 80 mile-per-hour limit, and drivers with the idea police won't write you up unless you are going 10 over are wrong.
"People are a little more upset about the fact we are ticketing to the actual speed limit. Our advice to the public is: If you exceed the speed limit, you are in jeopardy of getting a speeding ticket," Rhoades said.
Since the signs were posted last week, troopers are finding that most drivers notice the speed goes up to 80, but a lot fewer seem to notice that it goes back down to 75.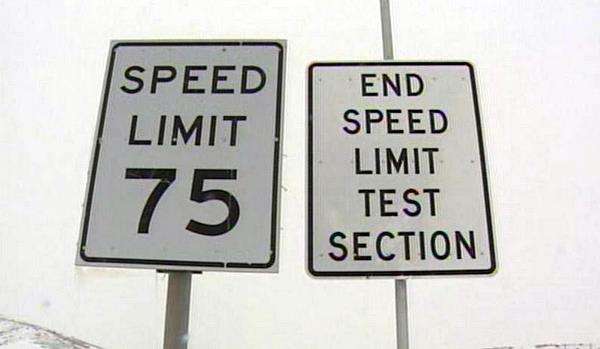 "Even though there are the same number of signs to say they are leaving it, they tell us they didn't see that. Once they leave the zone, it's important to slow down," Rhoades said.
For troopers who often spend much more time investigating accidents than writing tickets, the speed limit increase is something they hope drivers understand can have consequences.
"It's making the speeds higher, which means when we do have a crash, the level of injuries will be higher and the potential for serious injuries and fatalities increases, even with seat belt usage," Rhoades said.
There are two sections of I-15 where the speed limit is 80 now. The first one begins at mile marker 207 near the Mills exit, south to mile marker 187 at Scipio. The other section is from the Fillmore exit at mile marker 162, south to Kanosh at mile marker 144.
It's actually part of a test on whether 80 will remain and if the higher speed limit will be expanded to other parts of I-15.
E-mail: spenrod@ksl.com
×
Related stories
Most recent Utah stories