Estimated read time: 3-4 minutes
This archived news story is available only for your personal, non-commercial use. Information in the story may be outdated or superseded by additional information. Reading or replaying the story in its archived form does not constitute a republication of the story.
An avalanche claimed the life of a Salt Lake City woman today. Search and rescue crews were able to reach the woman but not until she had been buried for more than an hour. She died at the hospital.
The avalanche happened in the High Baldy area near Snowbird. The victim is 27-year-old Heather Gross from Salt Lake City, an experienced skier who was in-bounds when this avalanche occurred.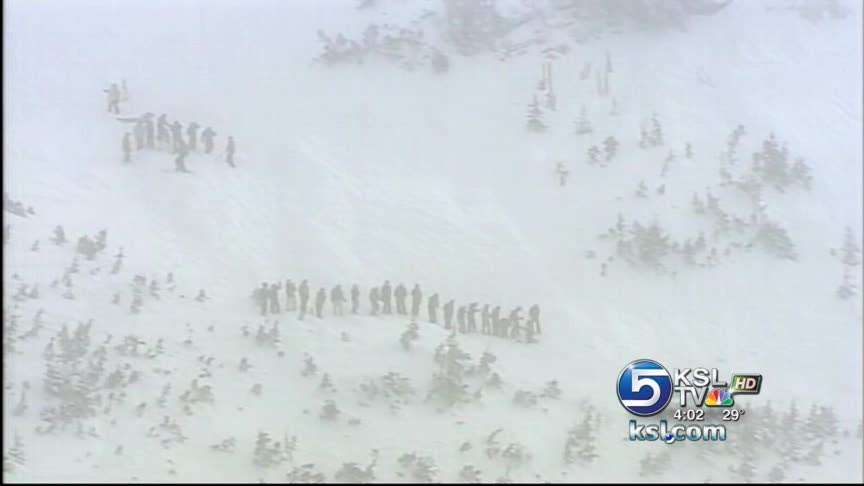 Salt Lake County Sheriff Jim Winder says her family is just in shock and employees at Snowbird are taking it hard, too. He said, "I can't overemphasize how tragic this is not only for the family of this victim but also for the snow safety personnel."
As upsetting as this news is, it's always worse when it's someone you know. Emotions ran high as the avalanche buried Gross for nearly an hour. "This individual has been a long-time skier here at Snowbird, and it's affected all the snow safety personnel and rescuers very deeply," Winder said.
Russell Petersen had just taken the run before the slide came down around 12:30 this afternoon. "I just couldn't believe it. I mean that close. If we had taken one more run we could have been in it," he said.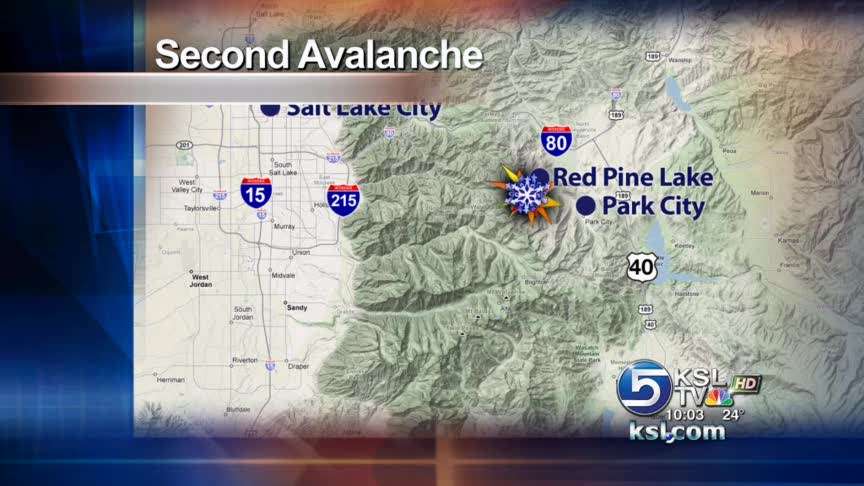 Petersen says there were a lot of skiers where Gross was. They call the area High Baldy. It's 10,000 feet up and opened for the first time this season today.
Snowbird spokesman Dave Fields said, "This is a hike-in area on the eastern edge of the resort, takes about 10 minutes to hike to it."
Then you ski out of it. Sheriff's deputies says Gross was prepared for the conditions and wasn't alone.
Deputy Levi Hughes, with the Salt Lake County Sheriff's Office said, "She was skiing with a friend who witnessed the avalanche."
The friend used a cell phone to call 911. The sheriff says rescuers responded within seconds. "Every effort has been made to make sure this tragedy was averted and that the rescue was conducted in a very expeditious and professional manner," Winder said.
Rescuers used search dogs and a probe to find Gross. Initially she was alive and paramedics performed CPR. They then airlifted her to University Hospital. But at 5:00 this evening, she died.
Not only is this a tragic event, but it's unusual as well. Winder said, "This is a very unusual event to have an avalanche in-bounds at a ski resort, incredibly unusual."
In fact, the sheriff tells us an in-bounds avalanche hasn't happened at Snowbird in more than 30 years. Fields says ski patrollers dropped hand-charge explosives earlier in the day off Mount Baldy as part of avalanche control.
The Sheriff's Office will begin an investigation and release a preliminary report in a few days.
A second avalanche was triggered in Big Cottonwood Canyon today too. The Summit County Sheriff's Office says a group was skiing near the Red Pine Lake around 3:00 this afternoon. One of the skiers was trapped, but the others and ski patrol from the Canyons Resort were able to get him out.
That victim suffered minor injuries, and was taken to the hospital as a precaution.
Today's avalanches serve as a reminder to be prepared before heading into the mountains. If you plan to hit the slopes or travel into the back country, packing the right gear could save you life. That includes beacons, shovels and probes. You should also take enough food and water to last through the night.
And of course, check out the conditions. You can call the advisory line or look on the Utah Avalanche Center's Web site.
E-mail: gkennedy@ksl.com
×
Related links
Most recent Utah stories