Estimated read time: 5-6 minutes
SALT LAKE CITY — Utah wildlife officials weren't exactly surprised that their social media posts about bullfrogs got so much national attention last month.
In short, their message points out that bullfrogs are an invasive species in Utah and the best solution to the problem is to catch them — and eat them. They've posted the same message about this time every year for the past few years, and every time it seems to go viral either through social media or national news outlets, says Faith Heaton Jolley, spokeswoman for the Utah Division of Wildlife Resources.
She believes it has to do with the oddity of the message. People don't tend to think of Utah as having bullfrogs, as they are native to most areas east of the Rocky Mountains; however, Utah has had an invasive breeding population for about 50 years now.
It also isn't an issue in most parts of the country because they are so common in native habitats. Plus, the state agency provides tips on how to boil them up.
There's something to be said about why the division or the Utah Department of Natural Resources keeps bringing it up, though. It's an ongoing problem in Utah's native ecosystem and experts will keep bringing it up until it's no longer a problem, even if it's through quirky messaging.
"The overall message that we like to get out is that there are some invasive species in Utah, here's how they can harm the native species and why it's bad," Jolley said. "It's just to create that awareness so people report them or remove it themselves, and so they think twice before they try to release their own (pet bullfrog) that they're sick of."
3 other problematic species asked to be removed
Bullfrogs are actually one of more than 600 invasive species currently detected in Utah. Plants, such as cheatgrass or phragmites, account for the vast majority of these species. There are also quite a few other insects and animals, according to Utah Public Radio.
But as temperatures gradually warm up as Utah heads into the spring and summer, the Utah Division of Wildlife Resources is again calling on people recreating outside to take out certain species at three bodies of water in the state that are either invasive or similarly problematic.
Division officials said this week that they want anglers to remove northern pike from Utah Lake (Utah County), some but not all lake trout from Flaming Gorge (Daggett County) and carp from Pelican Lake (Uintah County) to aid biologists in their efforts to restore habitats for native species.
Like the bullfrog message, it's not the first time biologists have asked people to remove these species from the wild but it remains an ongoing problem. They argue that harvesting can be "an effective tool" in managing habitats and fisheries.
The fight against Utah Lake's northern pike
It's been a little over a decade since northern pike were first detected in Utah Lake and, despite attempts at removing the species, they continue to multiply and threaten the native June sucker species. They also can impact sportfish like walleye, white bass and yellow perch.
It's why anglers are required to kill any pike that they catch in the lake, aside from any that have red tags attached to them because those are part of a migration study that began in 2020. The study, which is expected to wrap up in two years, is helping researchers understand the pike's seasonal migration along Utah Lake and its tributaries.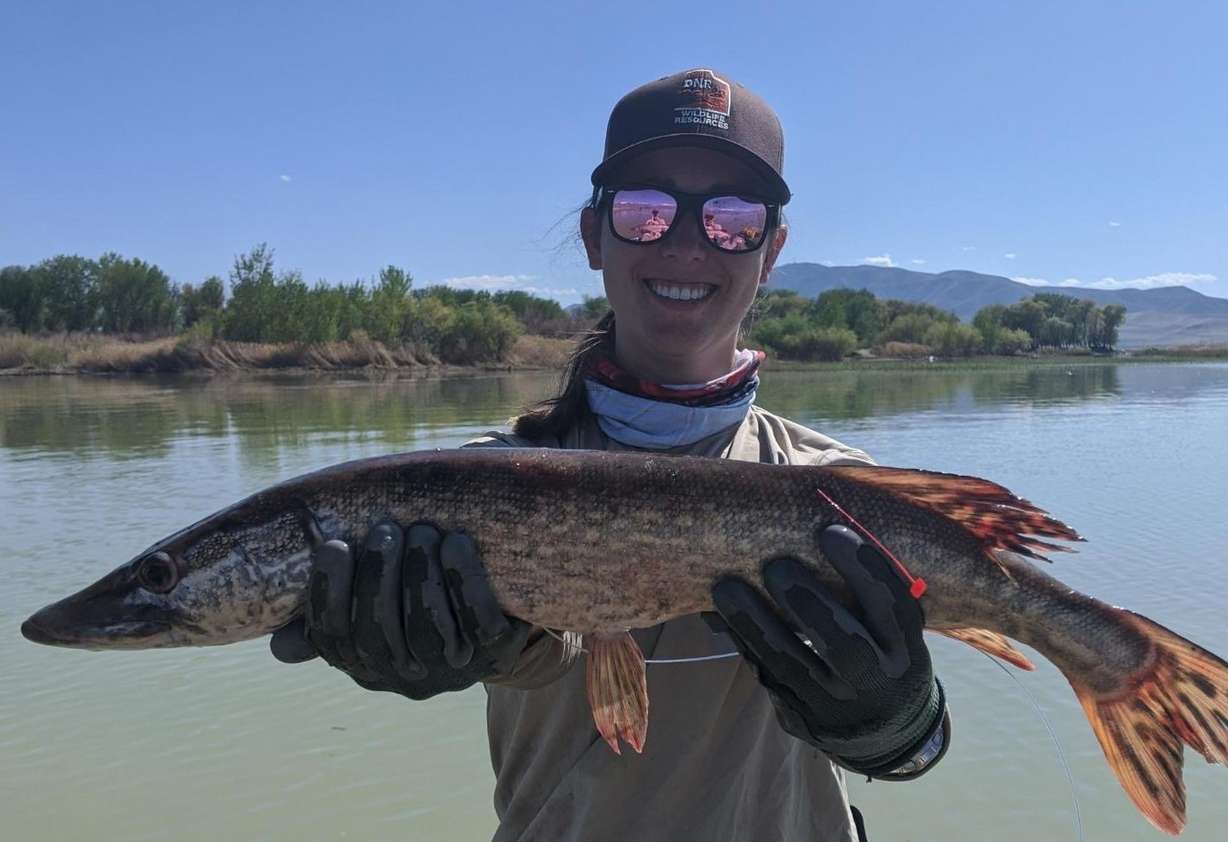 If you do catch a tagged fish, officials ask that you call Keith Lawrence, the division's central region native aquatics biologist, at 801-960-5220, report the day and location you caught the fish, report the tag number and release the fish back into the water.
"Tracking their movements will help us develop a monitoring and control program for northern pike in the future, which will help protect and manage both threatened June suckers and desirable sportfish," Lawrence said.
Small lake trout issues at Flaming Gorge
Both Utah and Wyoming wildlife officials want anglers to keep any lake trout under 25 inches to help improve the Flaming Gorge ecosystem, as well. But that's because they say there are simply too many lake trout that it could impact kokanee salmon and rainbow trout species in the reservoir.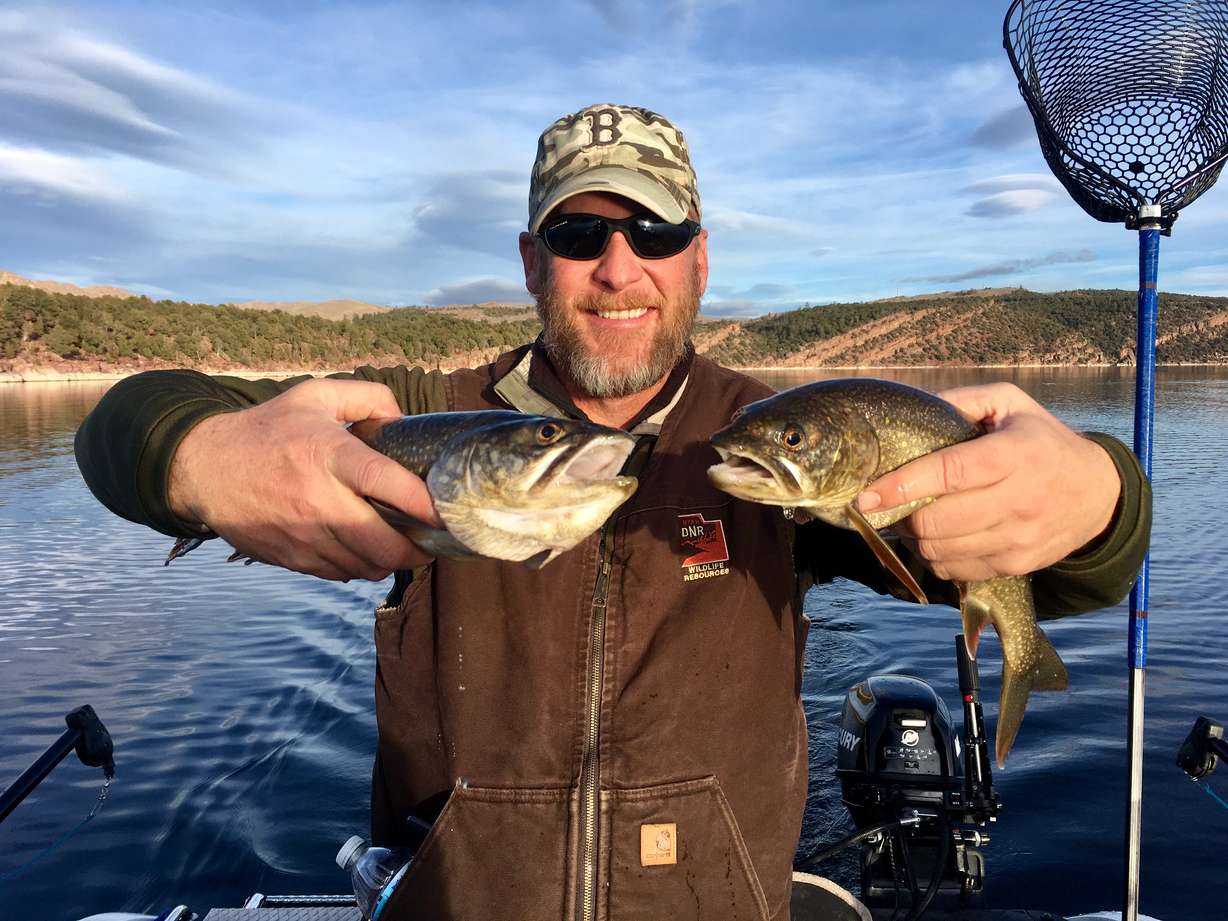 Taking out the smaller lake trout can also help the species continue to grow so that the reservoir can continue to have some of the largest lake trout in the U.S. Unlike the northern pike, there is a limit of 12 lake trout that a person can catch in one day — one of those can exceed 28 inches.
Pelican Lake's carp problem
Biologists have also tried to restore the fishery conditions at Pelican Lake since the early 2000s but a "dramatic increase in adult carp" started to push out species like bluegill and bass, Utah Division of Wildlife Resources officials say. It's bad enough that lake clarity became a problem.
"Carp are highly problematic in an ecosystem like Pelican Lake because they directly compete with bluegill for food and can disrupt spawning nests," said Natalie Boren, a fisheries biologist with the division.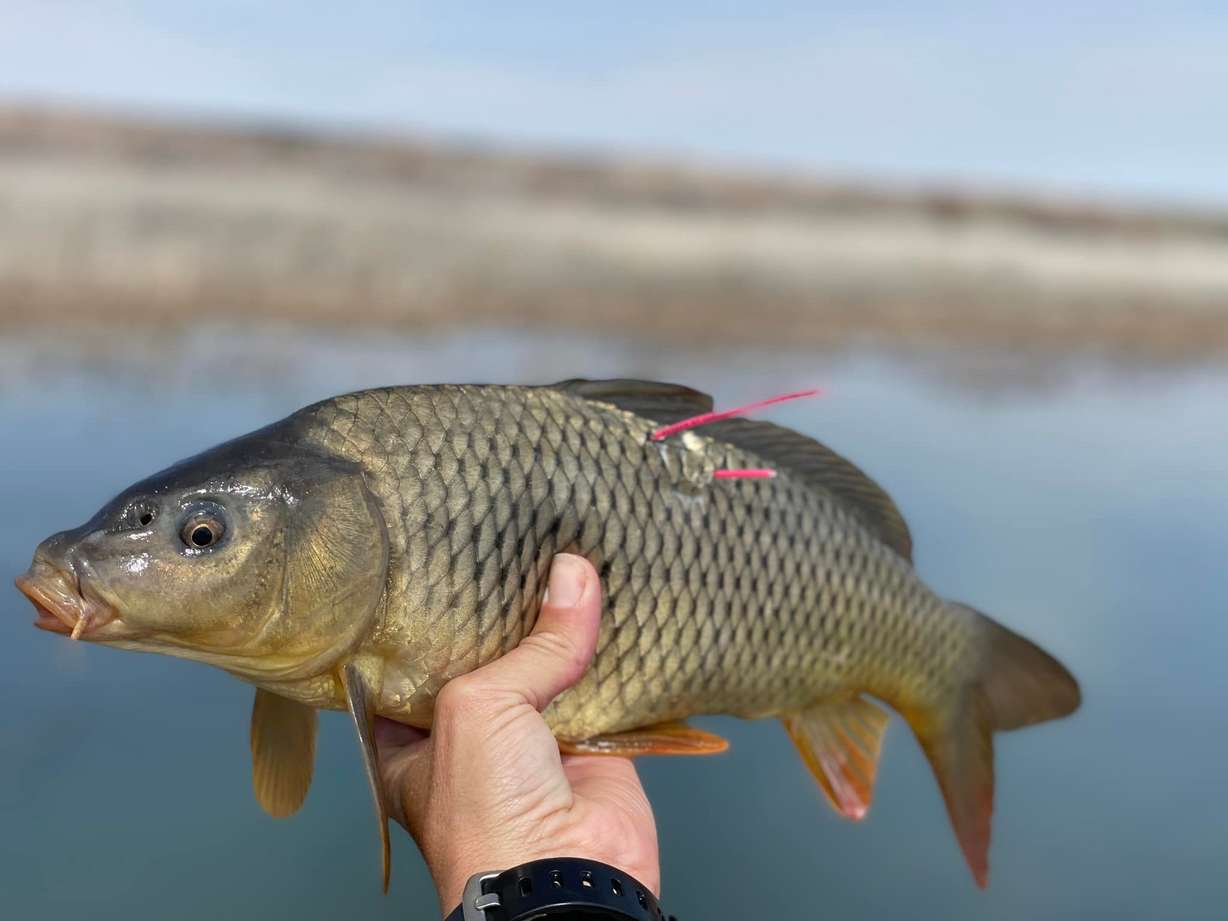 It's also why the agency started a program in September where anglers can turn in tagged carp for prizes. If you catch a common carp with a tag, you can report it by calling the division's northeastern region office at 435-781-9453 to claim a reward.
More importantly, every catch clears up the ecosystem for the other fish.
×
Related stories
Most recent Environment stories