Estimated read time: 4-5 minutes
PARK CITY — After two years of holding the Sundance Film Festival in a virtual capacity, the world-renowned film exhibition on Thursday returned to Park City in all of its former glory.
"It feels just so good to be back in person, to welcome press, the industry, audiences and to be here to celebrate the incredible films," said Joana Vicente, Sundance Institute CEO. "There's nothing like the magic of being together here in Park City."
The programming team for the festival watched over 16,000 films to whittle down a program that will showcase 111 feature films and 65 shorts.
While the festival is returning to an in-person format, it is also providing digital access to over 80 films for people who are unable to make the journey to the Beehive State.
Vicente said the institute is also looking to lean more into Salt Lake City with this year's festival, hoping to attract "younger, more diverse audiences" to Sundance.
So, with a return to the in-person format, what can festivalgoers expect with this year's rendition of the festival?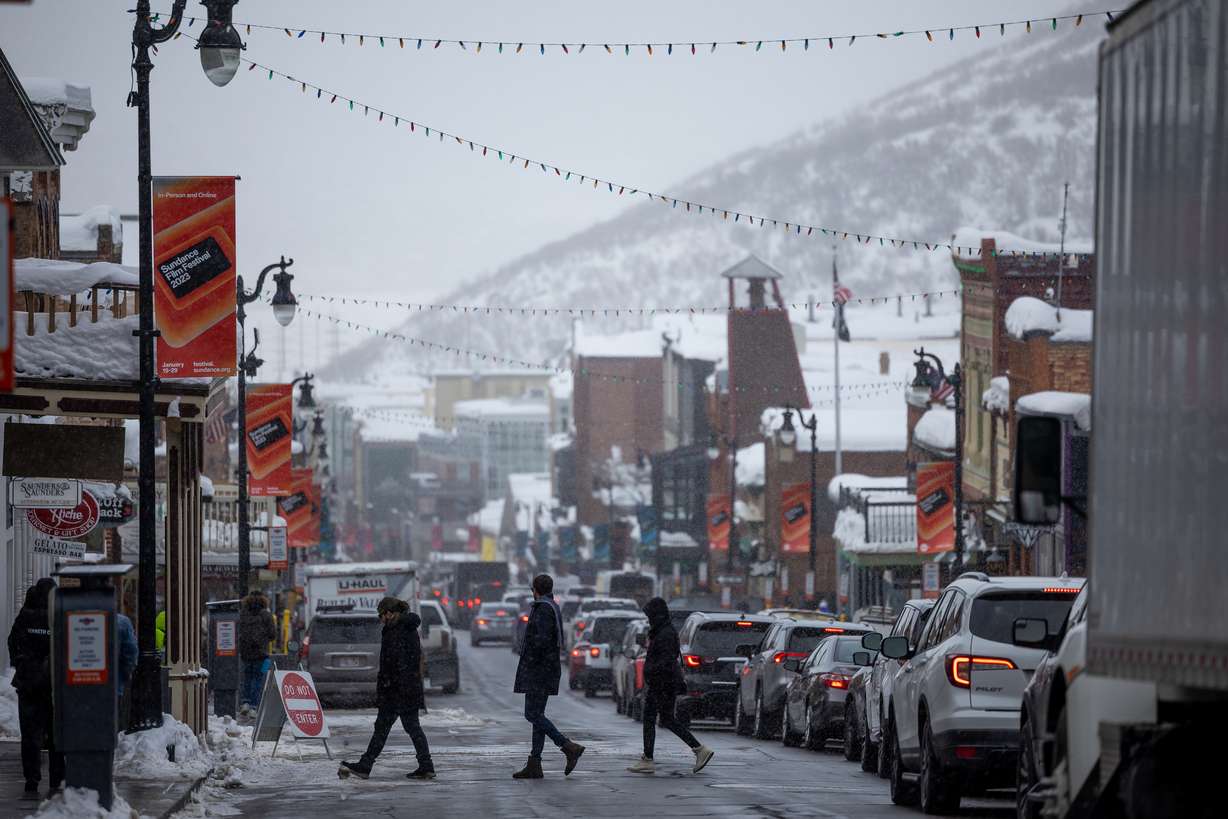 Kim Yutani, Sundance Film Festival's director of programming, said there will be something for everyone at this year's 49th annual event.
"That is true and that is by design," Yutani said. "We have a group of programmers who come from different backgrounds, have different perspectives, embrace different types of films and forms — and I think the combination of all of us contributing to this one program, that's what makes it what it is."
This manifests itself in a wide array of genres, styles and approaches to storytelling.
"So much of it is about discovering new voices," Vicente said. "I think the most interesting thing that came out of it ... is how these incredible new filmmakers, so vibrant and diverse and exciting ... reflect the world that we live in. We live in this much more interconnected world where everything affects everyone."
The slate of over 100 films premiering around the clock (from 8 a.m. to midnight) over 10 days is as diverse as it's ever been.
It's day 1! We got a full mountain of snow ❄️, our official merch on (socks🧦 anyone?), some popcorn 🍿, and we're ready to go!

Welcome home. So nice to return to in-person screenings and events. We've missed you! #Sundancepic.twitter.com/dGcIWB3F8o

— SundanceFilmFestival (@sundancefest) January 19, 2023
There are three films about Iranian women ("The Persian Version," "Joonam" and "Shavada"), stories about transgender sex workers ("The Stroll" and "KOKOMO CITY"), indigenous people ("Twice Colonized" and "Bad Press"), women's rights and sexuality ("The Disappearance of Shere Hite") and the war in Ukraine ("20 Days in Mariupol," a joint project between the Associated Press and PBS's "Frontline.")
So many of the films, Vicente said, take risks, offer different perspectives and challenge the status quo — likely a result of featuring filmmakers from diverse backgrounds and perspectives.
Additionally, Vicente said that she believes the festival has over 20 different countries represented.
Per usual, the festival will also feature documentaries — some focusing on lesser-known people and themes — while others will highlight familiar faces, such as Michael J. Fox, Brooke Shields and Steph Curry.
Some films will feature Sundance Film Festival alumni like Ira Sachs, Sebastián Silva and Roger Ross Williams.
"It's always really wonderful to have people who launched their careers at Sundance continue to come back and share their work with us," Yutani said.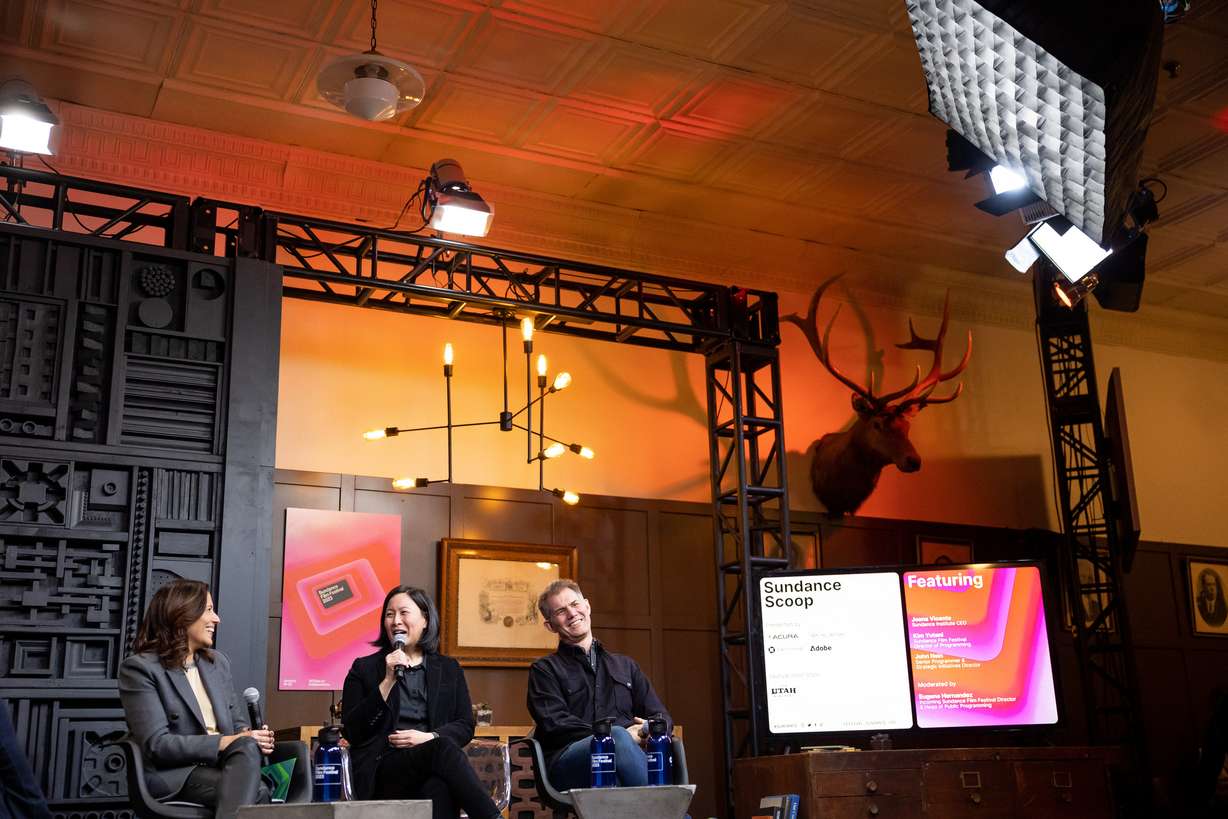 Yutani said that while viewers can expect to see boldness in storytelling throughout the program, she wanted to single out the festival's "Next" section, which is "geared towards innovation."
"There are fiction films, there are documentaries, there are films that are kind of in between. I think that that section is such an exciting section to put together because each of them is so different to one another," Yutani said. "This is the section I always tell people, 'Go see something in "Next," I won't even tell you which film because it's a surprise.'"
One such film in the "Next" section is "King Coal," where director Elaine McMillion Sheldon takes viewers on a journey into the mountains of central Appalachia (a place Sheldon calls home), and examines how the cultural roots of coal continue to permeate the daily rituals of Appalachia, even as its economic impact wanes.
Vicente said she believes film festivals are more important now than ever before.
"It creates this space where we come together to celebrate film, to discover new voices and to have those moments of being surprised," she said. "To have those moments of being surprised, going into a screening that you know nothing about and that's usually the thing that kind of shakes you and transforms you and make you think."
The Sundance Film Festival runs from Thursday through Jan. 29.
People can check out the full program list, as well as the program schedule here.
×
Photos
Related stories
Most recent Entertainment stories
More stories you may be interested in