Estimated read time: 6-7 minutes
CEDAR CITY — Iron County Justice Court Judge Margaret Miller retired Dec. 31, after nearly 50 years in the courtroom. She leaves behind a legacy that extends beyond the bench, and at the same time, continues a story filled with empathy and strength.
It was 1973 when Miller answered the call to serve as a clerk under Judge Gail S. Seegmiller, who was suffering from leukemia at the time. Miller, born and raised in the small town of Cedar City, said she loved the town and wanted to help, even though the timing was not ideal.
After all, Miller had just given birth to the oldest of her two sons two months prior. With the support of her husband and parents, who stepped in to tend to her newborn son, Miller took the job — which quickly turned out to be more than she signed up for.
---
I've learned over the years to just try to be super patient with people, because all they want to do is have you hear them.
– Iron County Justice Court Judge Margaret Miller
---
"At that time, our county attorney was Hans Chamberlain," Miller recalled. "He kept coming up to me and saying 'I'm sorry, but you're going to have to handle these cases,' and I'd say, 'I don't feel like I understand this,' and he'd say, 'It's called baptism by fire.' I know they wouldn't just do that nowadays because things have changed so much, but back then there was pretty much no one."
For the next five years, Miller served as clerk, and during that time, Judge Seegmiller passed away — and succeeding Judge Hallow Christensen suffered a heart attack and stepped away. Without any formal education, Miller was appointed as the judge to serve out Christensen's term. And then in 1977, she formally ran for the position and was elected to what was then called "justice of the peace."
Fighting for fair pay
Immediately after being elected, Miller faced what she said was the most difficult thing she had ever experienced: Fighting for equal pay as a woman.
"One of the more interesting and I guess negative parts of this journey was that as soon as I was elected to the position, the county decided to reduce my salary substantially because I was a woman," Miller recalled. "I met with one of the county commissioners, and said, 'Why are you doing this? This is the wage that I was told I would make if I won. How can you backpedal and take that away from me?'"
It wasn't just a reduction in pay that Miller was facing, but ridicule, for being a mother who also wanted to have a career.
"One of the commissioners was a very old-fashioned kind of guy and said, 'Well, you should be home having a family,' and I said, 'You know what, Commissioner? You can't say that to me. I do have a family, but you cannot openly say that to me.'"
Even with her vocal stance, Miller said the county didn't budge. So, she, the appointed judge, sued the county to get the wage she was promised.
"I did sue the county the first year that I was in actual elected office, and it was the hardest thing that I have ever done in my life," she said. "And, even though it was in 1978, It just about did me in. I felt like I owed it to other women who were going to face that. I thought — win or lose — I have got to stand strong and do this, and it was very hard. I really felt like if I accepted what they were going to give me, it just wouldn't be fair to anyone."
Being fair
Being fair was something Miller said she strived for as a judge.
"I see people from every walk of life," she said. "They come before me in court and it's really hard because I don't want to appear like I'm sitting on this throne and I'm going to do this and this to you.
"I've learned over the years to just try to be super patient with people, because all they want to do is have you hear them. They may know they're guilty as sin, but they just want you to hear their story. If you don't interrupt them and just kind of let them flow and tell their story, it's quite amazing how people change."
Being a native of the small-town community made things challenging for several reasons. She said that there were times when she would have to divert cases to nearby judges to make sure individuals were treated fairly.
"It's been really hard for me over the years because I was born and raised here," Miller said. "Many times I would say, 'OK, you and I know each other,' 'We went to school together,' or, 'You're one of my kids' friends.' 'If you would prefer that I get another judge to come in here and handle this, I'm happy to do that.'
"It doesn't make me mad if they'd rather another judge look at their case," Miller said. "I want them to feel like they've been treated fairly. You really shouldn't be deciding someone's fate if they've been in your home and sat at your dinner table. I just never felt good about that."
Former Iron County bailiff and current Mesquite police officer Del Schlosser is someone who has both sat at Miller's dinner table and in her courtroom. He said people in the community love Miller as a person, which is why he believes she was so respected in the courtroom.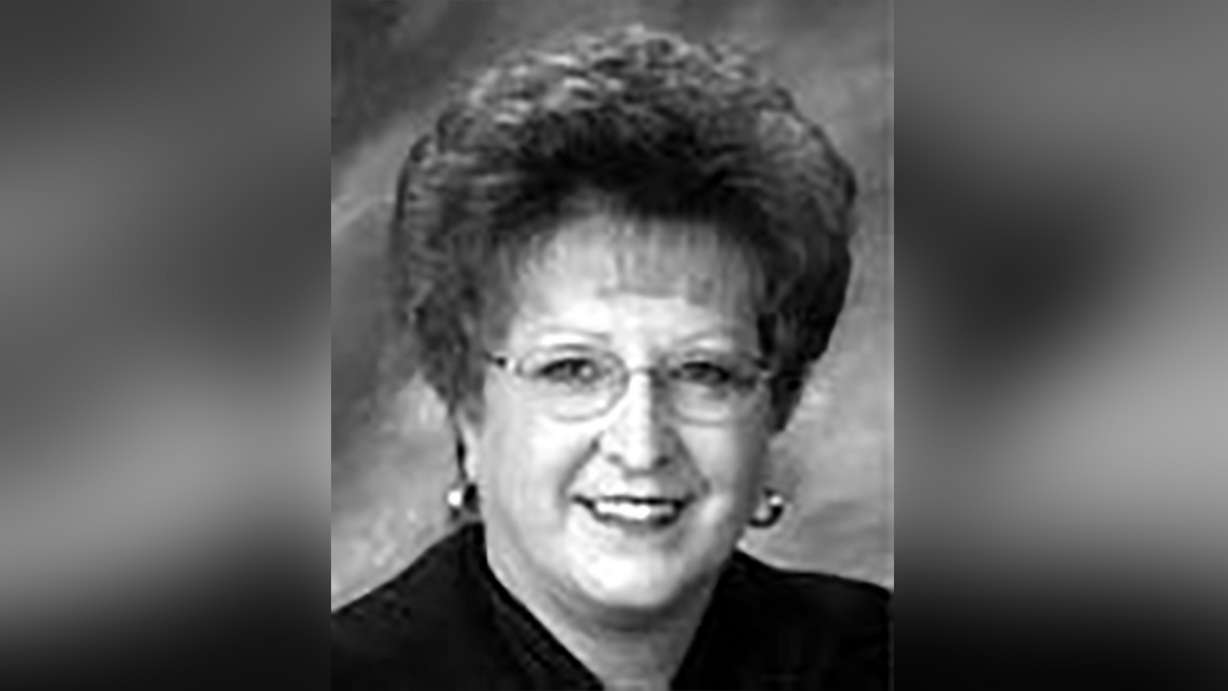 "As a judge, she definitely demanded respect in her courtroom, but as I see it, it was more of an earned respect because she is very kind and fair," Schlosser said. "Being in a small community, she became more than a judge to me; she became a very good personal friend. … I don't know how many female judges we have in Utah, but I think there should be more."
Miller said stepping down has been hard, but it's a good time to do so. She wanted to thank her family — her husband, two sons, as well as the community at large — for all their support over the years.
"I sent a letter saying that I had no intention of filing for retention, and that I would be retiring as of Jan. 1," she said. "Our level of court has you step away at 75, and I'm 73, so I felt like this was probably a really good time to do that. So many people have been so supportive throughout my entire career, and I am so grateful for the opportunity I have had to serve this community."
As for what's next, Miller said she looks forward to spending time with her family, which has grown to now include several grandchildren.
×
Most recent Southern Utah stories