Estimated read time: 5-6 minutes
SALT LAKE CITY — Outdoor Retailer is officially back in Utah after a whirlwind few years of moving to and then out of Colorado.
Crews are putting the finishing touches together within the Salt Palace Convention Center to prepare for the massive Outdoor Retailer Snow trade show, which is projected to bring in 10,000 to 12,000 attendees between its opening events Monday and when it wraps up on Thursday.
"We're so excited to be back," said Marisa Nicholson, the senior vice president and show director for Outdoor Retailer, in an interview with KSL.com on Thursday. "We feel the outpouring of encouragement and welcoming from local officials — Visit Salt Lake, state officials, as well as the community. It's been incredible ... and our team is just really excited to be there and to celebrate coming back to Salt Lake City."
Outdoor Retailer's Utah return
The festivities begin Monday with an "immersive" on-mountain gear tutorial at Brighton Resort before a new product showcase at the new Hyatt Regency hotel in downtown Salt Lake City later in the day, according to event organizers. The trade show itself will take place Tuesday through Thursday at the downtown convention center, bringing in representatives from close to 400 outdoor brands.
There are other special events also set to be held throughout the week, including a first-of-its-kind "homecoming" block party open not just to conference attendees but to the general public.
The event, which will be held from 6 p.m. to 8 p.m. Tuesday on 100 South between Main Street and West Temple, will feature food trucks, a beer garden, live DJs, a drumline and a drone show, as well as appearances from Olympians, including silver medalist freestyle skier Gus Kenworthy.
Nicholson explained that Outdoor Retailer usually holds an opening party, but the event has always been for industry attendees only. There will still be some areas available for attendees only but they are working with Visit Salt Lake, the nonprofit organization that promotes Salt Lake County tourism, and Salt Lake City to hold a free party open to everyone this time around.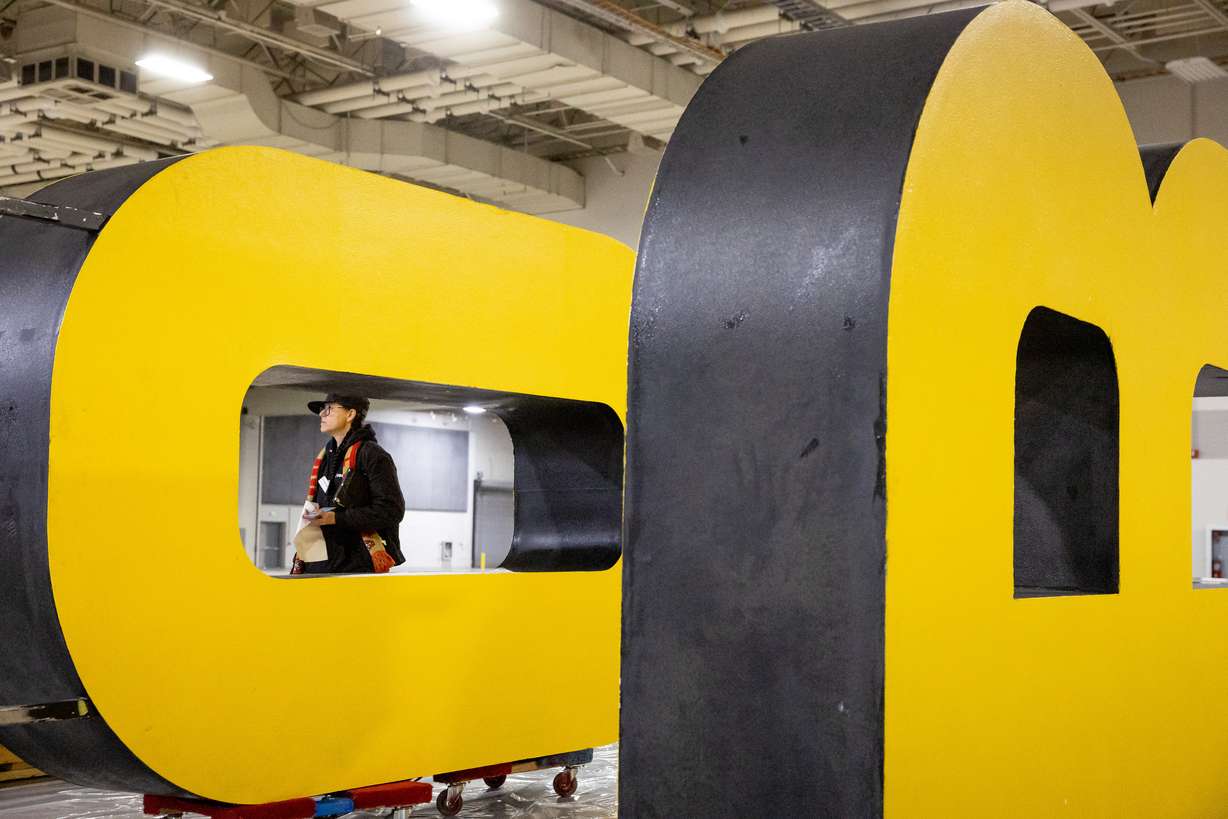 While Outdoor Retailer originated with stints across Nevada and California beginning in 1982, it has spent the most time in Salt Lake City. Its Snow Show also debuted in Salt Lake City when the organization decided to add a separate event for winter sports in 1990, and the primary summer show followed suit in 1996.
However, the Outdoor Retailer's owner, Emerald Expositions, decided to move the show to Denver after the 2017 show, citing issues with Utah's outdoor policies. The decision came as companies like REI, Patagonia and The North Face threatened to boycott the trade show because of Utah's efforts at the time to rescind the declaration of the Bears Ears National Monument.
It turned out Denver wasn't the right fit in the end. Salt Lake County tourism leaders began pitching Outdoor Retailer the idea of coming back to Utah after they learned the organization was shopping around for a location again. The talks culminated in a three-year deal that was finalized in March 2022.
"The Outdoor Retailer show is really in Salt Lake City's DNA. ... It really returns a piece of our city's identity," Salt Lake City Mayor Erin Mendenhall said at the time.
Gov. Spencer Cox reiterated in November that he's "very excited" for Outdoor Retailer's Utah return because of what it means for the state's restaurants, retailers, hotels and resorts.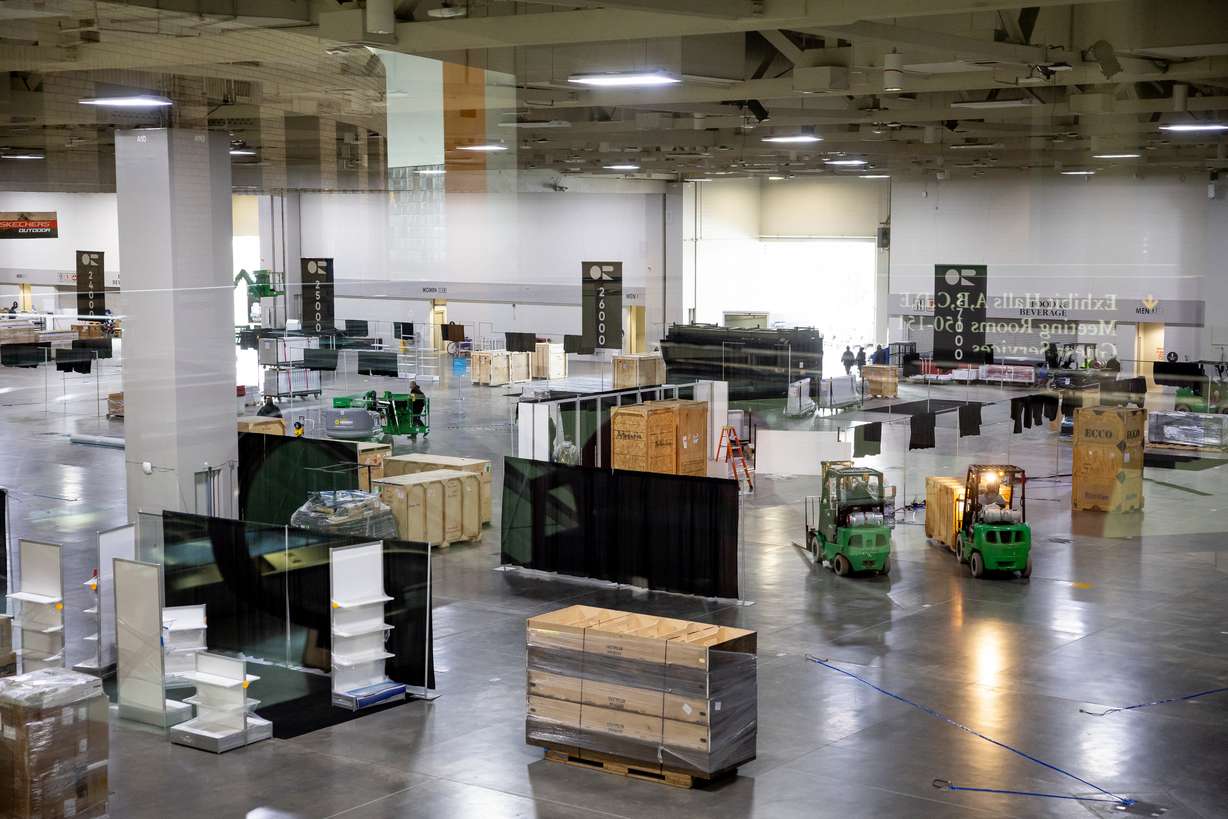 Given the ties each have with the other, it only felt right to hold a community event celebrating Outdoor Retailer's return to the Beehive State, Nicholson said. The event, she added, is more of the organization's "thank you" for welcoming it back into the community.
As for the boycott, no change has been made regarding the brands that will not be present at the event. Nicholson said she hopes the brands will eventually reverse their decisions in the future, noting that events to have "open dialogue and discussions" about outdoor policies were created as a part of the event's return to Utah.
"We have an education session that's happening on Day 1 in our community action center that will be kind of talking about where we're at right now with where those meetings have gone and sort of where the next steps are," she said.
Three shows in 2023
Meanwhile, it's unclear what the show's economic impact will be just yet but it's likely to be beneficial for Utah. The trade show's original 22-year stint resulted in $565 million in direct delegate spending and $52 million in local, county and state taxes, county officials said when the show announce its plans return.
But the upcoming event is actually one of three outdoor trade shows that will be in Utah this year because Outdoor Retailer is moving the next Snow Show from January to November beginning later this year. That, Nicholson explained, is the result of adjustments to the trade show as the industry responds to the impacts related to the COVID-19 pandemic.
The pandemic first impacted the actual in-person event in 2020. Then, the supply chain got disrupted by ongoing shifts in consumer buying, product manufacturing and employee retention since the pandemic.
What they also found is that November is now about when the demand for all winter goods begins, ahead of a "key buying deadline" in mid-December, she said. So moving the winter show up to November better aligns with the industry's needs, placing it ahead of the peak buying season, much like the summer show is.
"It's two-fold. It allows the retailers to see the full assortment across several brands and really understand what buying decisions they want to make based on the product needs and what their consumers want," she said. "And it gives those brands that intel early on as they're making decisions around their production."
This shift also means additional spending in Utah this year.
The next Outdoor Retailer show is slated for June. The organization is holding an outdoor adventure camping event at Snowbasin Resort and Pineview Reservoir on June 17 and 18 before the main summer event in Salt Lake City from June 19-21. The winter trade show will be held again from Nov. 14-16.
Editor's note: A previous version of the article stated that the Outdoor Industry Association moved Outdoor Retailer to Denver. Emerald Expositions is the owner of Outdoor Retailer, and made the decision to move the show.
×
Photos
Related stories
Most recent Outdoors stories