Estimated read time: 2-3 minutes
LOGAN — Eleven acres were donated to the Stokes Nature Center nineteen years ago. A project they've been hoping for through much of that time could finally get underway in just a few months.
In the middle of a small town — that like so many other places, is seeing exponential growth — is this piece of land that has been sitting untouched and fenced in.
It's a place that people like Kendra Penry have been eager to share.
"We want it to be useful while also still being a safe place for wildlife," Penry said. "So we know this property has fireflies and monarchs, there's been rumors of pelicans that migrate through."
"These are the thing that tick the most important boxse for city government," Jacobsen said.d.entually a preschool, and, among other features, " … learning that focuses on STEM or access to water and studying wetland creatures or even just getting outdoors for a walk, which we know is so important for our physical and mental health for all ages," Penry said.
She says they'll be able to break ground as soon as this winter, thanks to a $1.9 million grant from the U.S. Department of Commerce.
Nibley Mayor Larry Jacobsen said it comes at a time when the city is quickly filling in with housing, offering a chance to preserve what makes this place attractive to so many people.
"These are the things that tick the most important boxes for city government," Jacobsen said.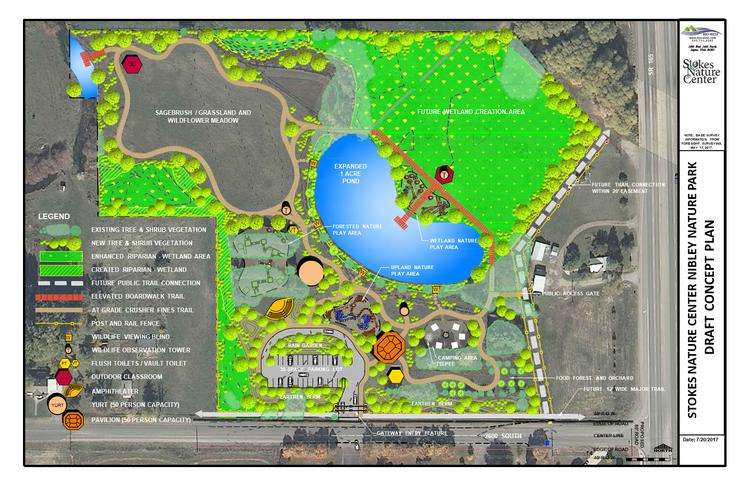 "We always knew that this was going to happen, or anticipated that this would happen," Jacobsen said. "So yeah, this is a great day."
The center has raised nearly $500,000 for the project. They'll eventually need about $500,000 more to finish, but the federal grant gives them a huge start.
"To grow in a way that's responsible and that is inspirational and that empowers people to still care for the world around them," Penry said.
The Stokes Nature Center has details for their outdoor classroom project on its website, including a link for donations.
×
Photos
Most recent Utah stories