Estimated read time: 5-6 minutes
SALT LAKE CITY — The family of Rosie Tapia walked as one across a bridge toward a canal bank where her body was discovered in 1995.
Ater a small, emotional moment together, they placed a small marker, flowers and balloons at the exact location. This, one relative of the family says, is the first time her extended family has visited the site together. Although it's been 27 years, her unsolved abduction and murder continue to weigh heavily on her family.
Some wounds are impossible for time to heal.
"It just gets harder and harder as the years go by that we can't solve her case," said Lewine Tapia, Rosie's mother.
This lingering mystery is why the Utah Cold Case Coalition announced Saturday, on the 27th anniversary of Rosie's death, that it will increase its reward for information that can finally crack the case, from $35,000 to $100,000. Salt Lake City police pieced together the initial reward; Jason Jensen, a private investigator and co-founder of the coalition, said he will personally cover the rest.
Jensen, who has worked with the Tapia family since 2016, said he hopes the reward will be enough to convince someone who has information about the case to finally come forward after all these years.
"Today is a somber day. It's still a very sad day every anniversary," he said, standing across from the site Rosie's body was recovered. "It's another day of continued mourning for the family and the community. ... We want to provide peace and closure for the family and for the community. The best way we feel right now to have that happen is to increase the reward."
Rosie was abducted from a ground-level bedroom window at the old Hartland Apartments, 1616 W. Snow Queen Place (1675 South), in the early hours of Aug. 13, 1995. Investigators believe it happened between 3 a.m. and 5 a.m. that day. The 6-year-old was taken to the banks of the Jordan River surplus canal, where she was sexually assaulted and killed.
A man walking his dog in the area came across Rosie's body and reported it less than five hours after she was reported missing, according to police. The case has puzzled police since the beginning, resulting in no arrests or charges filed over the past 27 years. It remains one of the city's largest unsolved cases.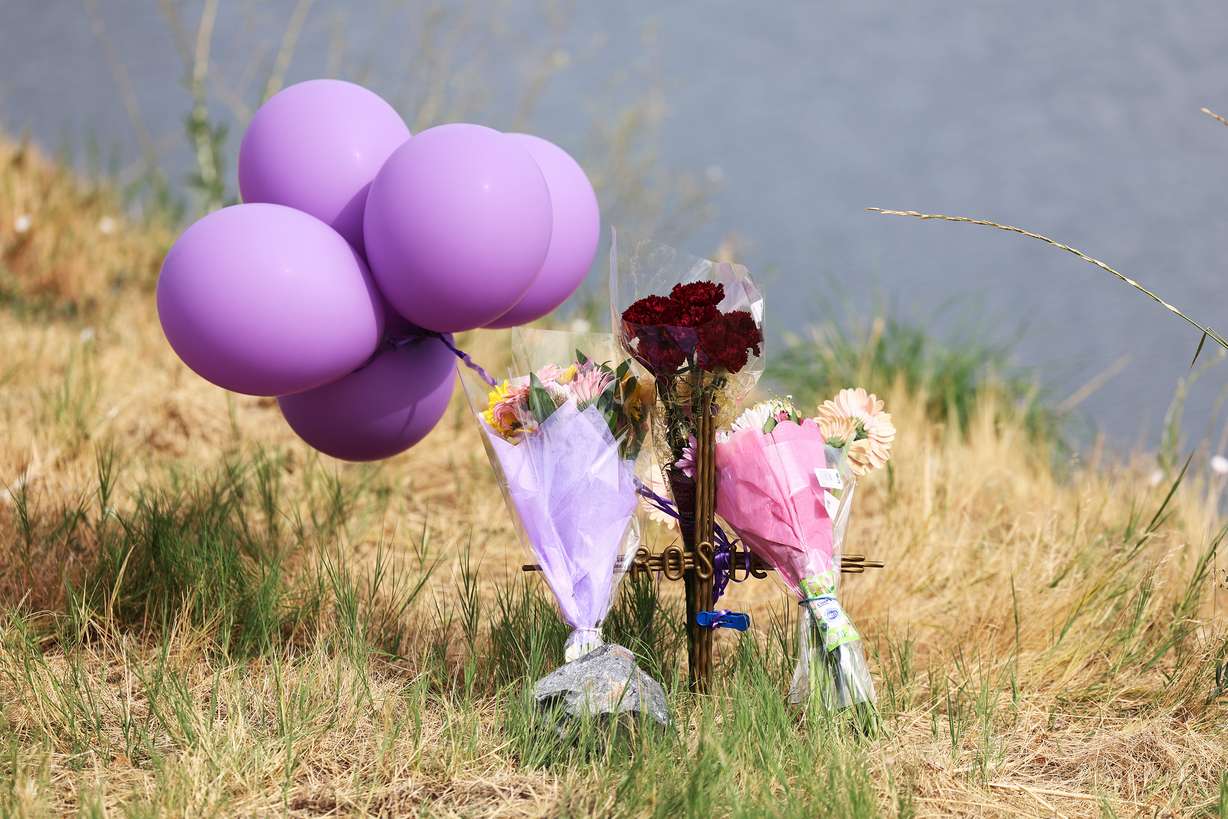 It has only grown more mysterious because of a pair of odd circumstances. Police said that, in November 2002, an unknown person left a rock with a written note on it at Rosie's Salt Lake City gravesite. Someone also left a Barbie doll at her gravesite, a detail unveiled in 2019.
The doll ultimately didn't link to a killer, according to Jensen. He adds that investigations have helped debunk a theory that Rosie's sister, Emilia "Emo" Elizondo, threw a party the night before Rosie's abduction that the killer could have attended. Elizondo, who was a teenager at the time, died of natural causes in 2020 at the age of 43.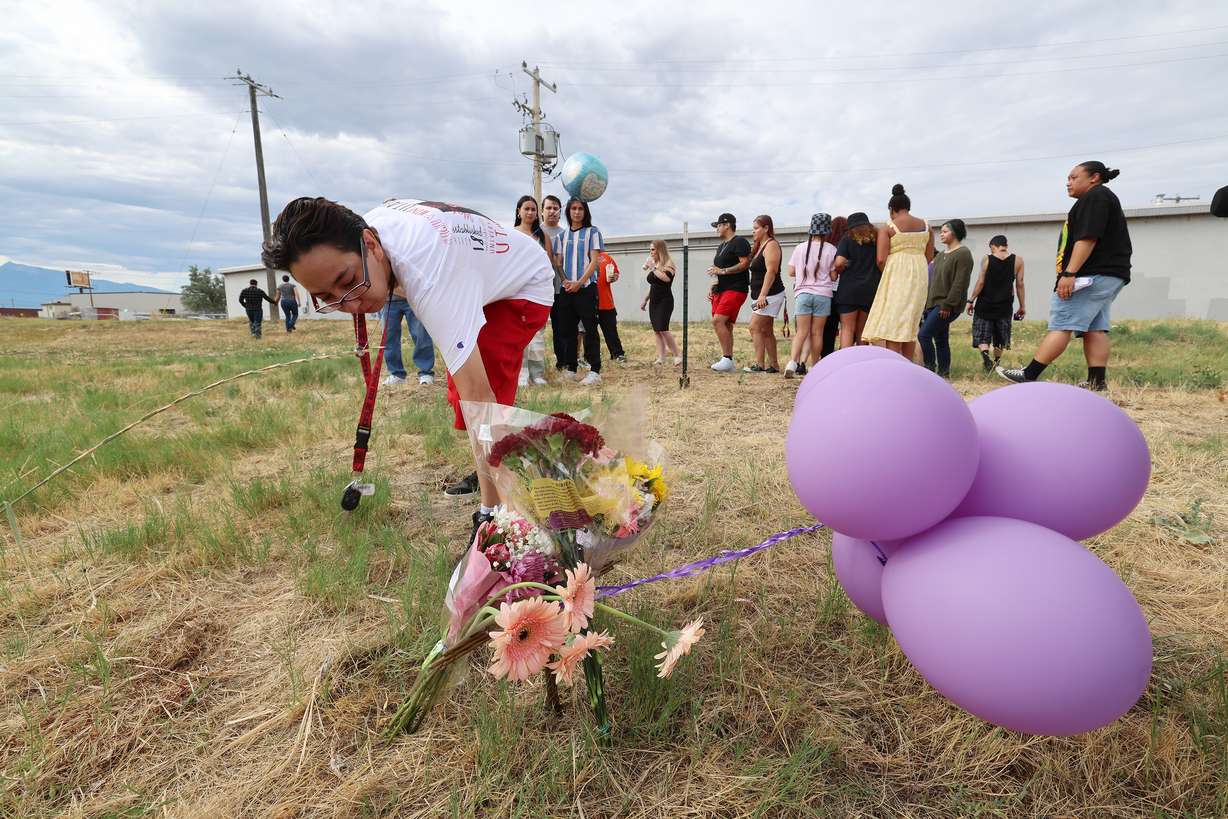 Private investigators do believe, however, that either a small group of friends, a gang or even residents of the apartment complex at the time may have information vital in solving the case.
"We believe, from the criminology and crime scene analysis, that it was a small group of friends, possibly gang-affiliated persons. There were at least three gangs that lived at the Hartland Apartments, so we believe there is a killer and there's a small group of friends or family that also knows and they're remaining silent," Jensen said. "We want this reward to break that silence."
New information and ideas have emerged every time the family and coalition have brought the case back into the public eye. For example, in 2019, the Utah Cold Case Coalition released a sketch of a possible suspect that was drawn from the "recollections" that a neighbor had of a young male coming from the canal the day Rosie was killed.
---
That's all I want, to wake up one morning and know that her killer has been found.
–Lewine Tapia, mother of Rosie Tapia
---
While some of those leads have gone nowhere and some of the ideas and theories from people trying to piece together all the public evidence, Jensen says these tips are still valuable in one way or another.
"We have been inching the ball closer and closer to the finish line," he said. "We know that we're close. Somebody who knows about this might as well get a reward and finish it now."
Anyone with information about the case is encouraged to contact Salt Lake City police at 801-799-4636 or contact Jensen.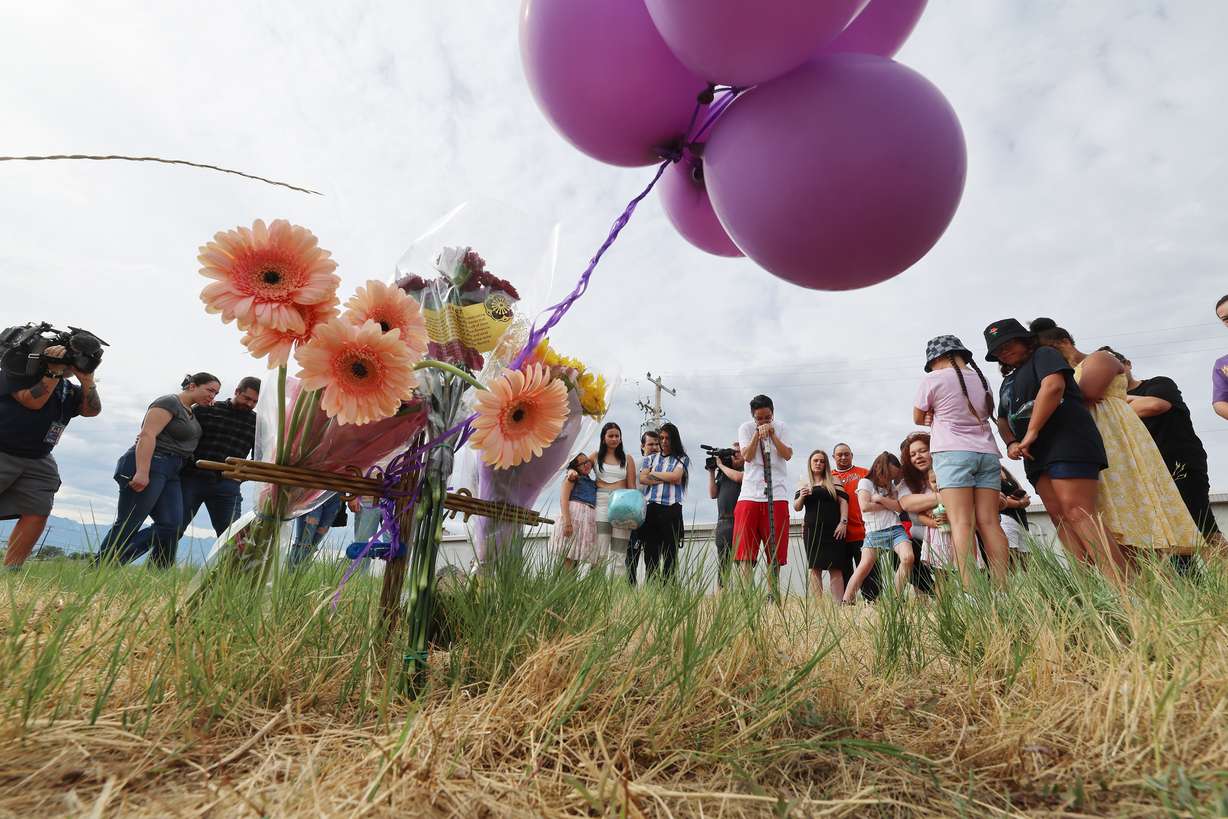 Lewine Tapia said she's appreciative of the reward increase, adding that she hopes it's enough to finally get someone to talk. Confined to a motor scooter Saturday morning, she didn't venture with the rest of the family to visit the site where her daughter's body was found 27 years ago. She instead watched the purple balloons flutter in the breeze from afar.
She still has photos and videos that have helped her keep Rosie's memory alive. Tapia also suspects her daughter's killer — or someone who has information about Rosie's killing — may have children now so they may understand how important a child is to a parent. Perhaps that empathy will be enough to drive someone to confess or come forward with information.
That's all she's hopeful for after 27 years of heartache.
"I just hope I can wake up one morning and somebody will call me or come knocking on my door and say 'hey, we solved her case,'" she says, wiping a tear from her face. "That's all I want, to wake up one morning and know that her killer has been found."
×
Photos
Related stories
Most recent Police & Courts stories