Estimated read time: 4-5 minutes
This archived news story is available only for your personal, non-commercial use. Information in the story may be outdated or superseded by additional information. Reading or replaying the story in its archived form does not constitute a republication of the story.
WEST JORDAN — Could a Barbie doll left on the gravesite of the victim of one of Utah's most infamous unsolved crimes hold the key to finally cracking the 23-year-old cold case?
That's what the nonprofit Utah Cold Case Coalition is hoping to find out. The coalition, headed by Salt Lake attorney Karra Porter, has been dedicated to finding answers in the case of Rosie Tapia since its formation in 2017.
On Aug. 13, 1995, 6-year-old Rosie was abducted through her ground level bedroom window at the old Hartland Apartments, 1616 W. Snow Queen Place (1675 South), and taken to the banks of the nearby Jordan River surplus canal, where she was sexually assaulted and killed. As of Thursday, no one has ever been arrested in connection with the case and no charges have been filed.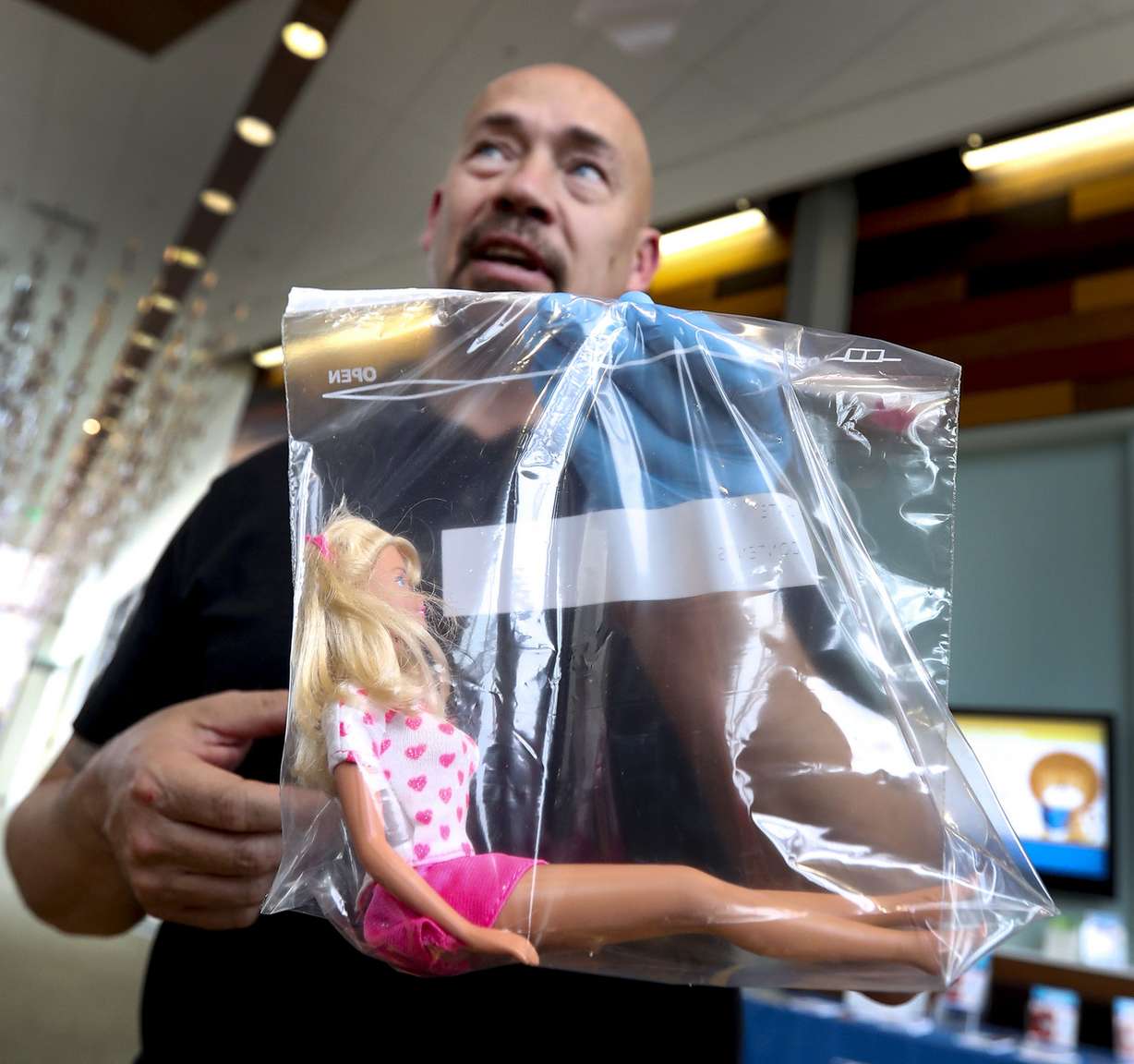 Thursday — on what would have been Rosie's 30th birthday — Porter and her group held a press conference, asking for the public's help in finding the person who left a Barbie on Tapia's gravesite a couple of days after she was buried.
Several items were left at the gravesite following Rosie's burial. Lewine Tapia, Rosie's mother, collected them and put them in a glass case as part of a memorial to her daughter. The items in the case were rarely touched with the exception of an occasional dusting.
"I've had granddaughters growing up and they wanted to play with the doll and I told them no, that was Rosie's doll and that stays in the case. So they couldn't touch it," Tapia said Thursday.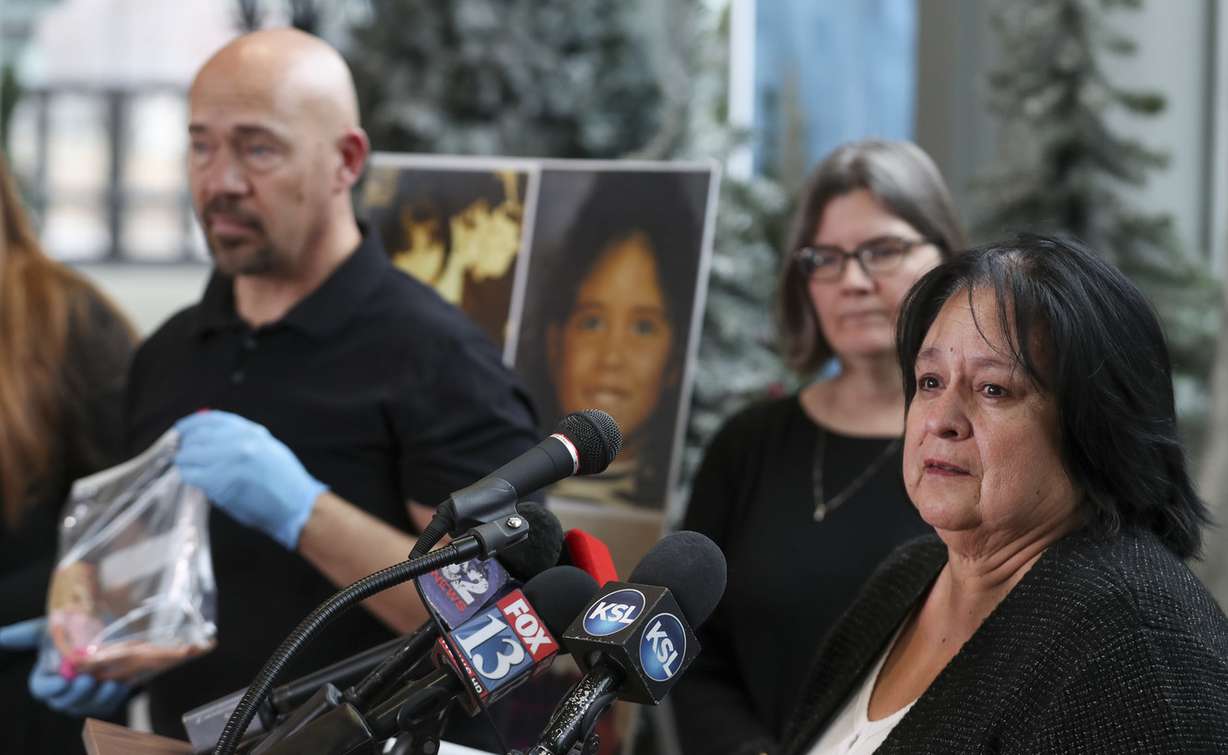 Because of that, the Barbie Pretty Hearts doll remained in pristine condition. But, it has never been tested for DNA. Porter and her group now want to change that.
Even though several items were collected from the gravesite, including a snow globe and a Utah Jazz stuffed bear, Porter said there is a specific reason why they want to test the Barbie, though she declined Thursday to say why.
"I can just say there were two things, two factors about the Barbie doll that led us to believe it needed to be tested, and I can't go into any further detail than that. Sorry," she said.
With the help of Francine Bardole, a forensics analyst with the West Jordan Police Department, the Cold Case Coalition was able to extract testable amounts of DNA from the Barbie. Now, the nonprofit group said it is willing to pay for a private lab to test the DNA. However, they wanted to let the public know about it first to give the person who put the Barbie on Rosie's grave time to come forward first, Porter said.
---
... it gets harder every year because I still don't have no answers to what happened to her. And as she grows older it gets harder because I don't have her with me.
–Lewine Tapia
---
Porter said her group made police aware of the Barbie about a year ago.
This isn't the first time the coalition has held a press conference regarding the Tapia case. In 2017, the coalition announced it believed it had "some fairly solid information about a potential suspect and one or two other persons of interest who may have been witnesses."
Despite the announcement of the potential Barbie evidence on Thursday, Lewine Tapia said she isn't any more or less hopeful than before about a breakthrough in the two-decade-old case.
"I'm not getting my hopes up because I've been let down so many times through the years. So, if something good comes out of it, I'll be grateful for it. But until then I can't say how I'll react right now," she said.
Bardole said the Tapia case, in addition to the 206 other cold cases in Utah, affect more than just the direct families. The officers involved in the investigations are also affected, she said, and they want to do all they can to solve the mysteries.
Related story:
"There's a lot of suffering, anguish and no healing if you can't solve a cold case," she said. "There are so many people that are haunted by Rosie's case, and they want closure as well."
Lewine Tapia admitted Thursday that with each birthday, each press conference, and another year of marking her death, the pain over not having answers about what happened to her daughter grows.
"It will be 24 years now in August. But it gets harder every year because I still don't have no answers to what happened to her. And as she grows older it gets harder because I don't have her with me, that I can see what she would amount to. And it just hurts me that she's not here today," she said. "I don't want to leave this world till I know who took her."
×
Photos
Related stories
Most recent Utah stories