Estimated read time: 2-3 minutes
LOGAN — The Cache Valley Cruise-In is known for giving away a custom or classic car, and in recent years was known for a burnout contest. Both are changing this year.
The annual Cruise-In brings cars in from across Utah and around the country to a three-day show at the Cache Country fairgrounds. It has been going since the early 1980s, with a giveaway car drawing right before Logan police shut down Main Street for an entrants-only cruise Saturday evening.
Pre-registration for this year's event — scheduled for June 30 through July 2 — closed earlier this month with 448 vehicles committed, according to Larin Lind, who oversees registration for the Cache Valley Cruising Association, the volunteer group that runs the events. Of those, Lind said 150 are new entries to the Cruise-In. He expects 850 to 900 vehicles by the time the show opens on Thursday.
The cruising association has given away a car every year since 1986, but this year they're giving away two cars to the same person. The cars are a 1968 Ford Mustang coupe with modern upgrades and a 1993 Chevrolet Corvette 40th anniversary edition. Lind said they pushed their budget to give away two, but sponsors helped out.
The Saturday night cruise is still on, surviving a challenge from Logan Mayor Holly Daines who wanted to charge the cruising association for Logan police officers' overtime costs to shut down Main Street. Lind said the association polled the entrants, and 55% said if there weren't a cruise, they would not attend the show at all. A sponsor who Lind said likes what the cruise does for the area came forward and helped pay the cost.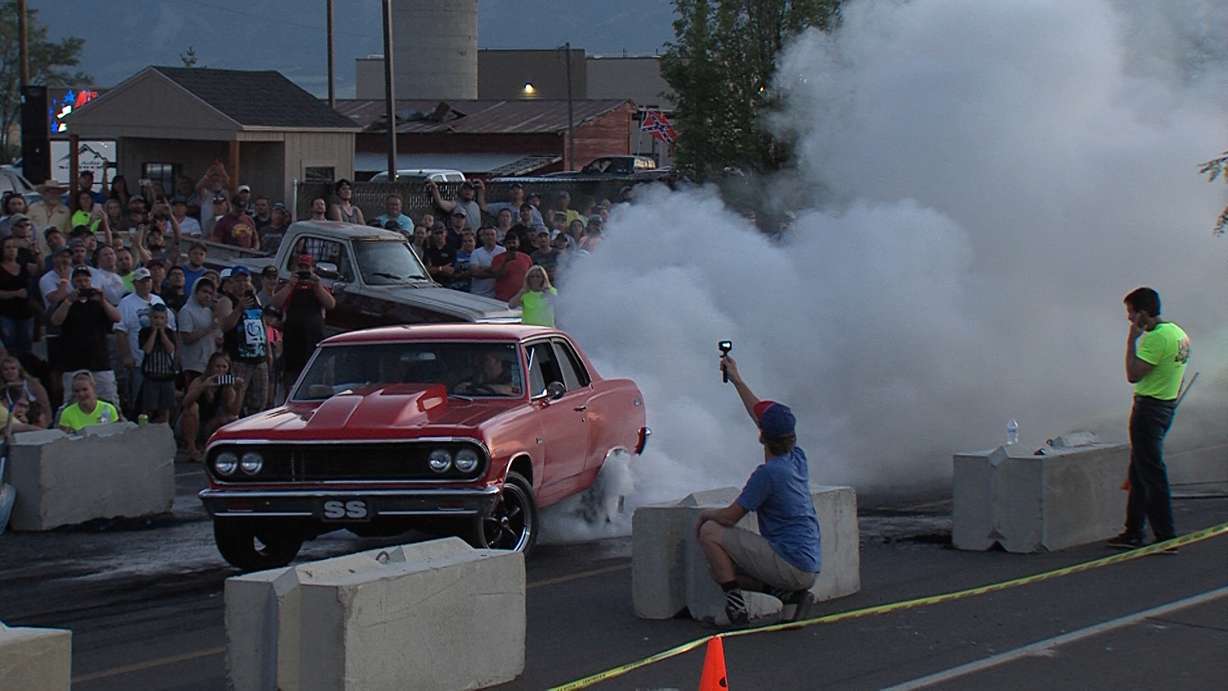 Starting in 2019, HS Customs staged a burnout contest as the cruise wound down. It was on a little-used street on the north end of the custom shop's north Main Street location, and owner Cam Miller said the city of North Logan was an enthusiastic enabler, closing off the street with concrete barriers and allowing a lot of noise and smoke in the nonresidential area. Miller and North Logan expected a couple hundred people, but a couple thousand showed up. Now, Miller said for insurance reasons it's changing date and location.
North Logan will still play along, combining a car show with the burnout contest. City administrator Alan Luce said the original burnout location had some issues since the street adjoined U.S. 91. Luce said the new date, July 22, was chosen because it didn't conflict with other events. He said the new location, near the Eccles Ice Center and Hansen Family Center (former RSL facility) should provide more space and safety. HS Customs is still involved.
If you don't have a car to drive in the burnout contest, consider buying a few tickets to the Cache Valley Cruise-In this weekend for a chance to win one. You must be present to win.
More Cool Cars:
×
Photos
Related stories
Most recent Northern Utah stories