Estimated read time: 2-3 minutes
YELLOWSTONE NATIONAL PARK — The severe flooding at Yellowstone National Park forced the temporary closure of all the entrances to the park. The park is set to gradually allow visitors to enter the park with the reopening of the south loop on Wednesday, June 22, park officials announced Saturday.
This reopening of the south loop doesn't mean the park is ready for a full complement of visitors.
In order to control the number of visitors to park, Yellowstone officials are implementing the Alternating License Plate System. This means that cars with a license plate ending in an odd number may enter on odd days, and cars with a license plate ending with an even number may enter on even days. License plates ending in a zero and motorcycle groups both fall under even number days. Personalized license plates with all letters fall under odd number days.
Visitors with proof of reservations will be allowed entry into the park, regardless of their license plate. This includes hotel, campground, and backcountry reservations.
Crews at Yellowstone have extensive repairs ahead of them. The flooding took out some roads and bridges, leaving some visitors temporarily stranded. Damage left behind by flooding affected wastewater systems and power lines. Clean water access within the park has also been inhibited by flooding and subsequent damage.
"We have made tremendous progress in a very short amount of time but have a long way to go," says Cam Sholly, Yellowstone National Park superintendent.
Severe rainfall caused substantial flooding, Yellowstone officials say. The flooding was followed by rockslides and mudslides within the park.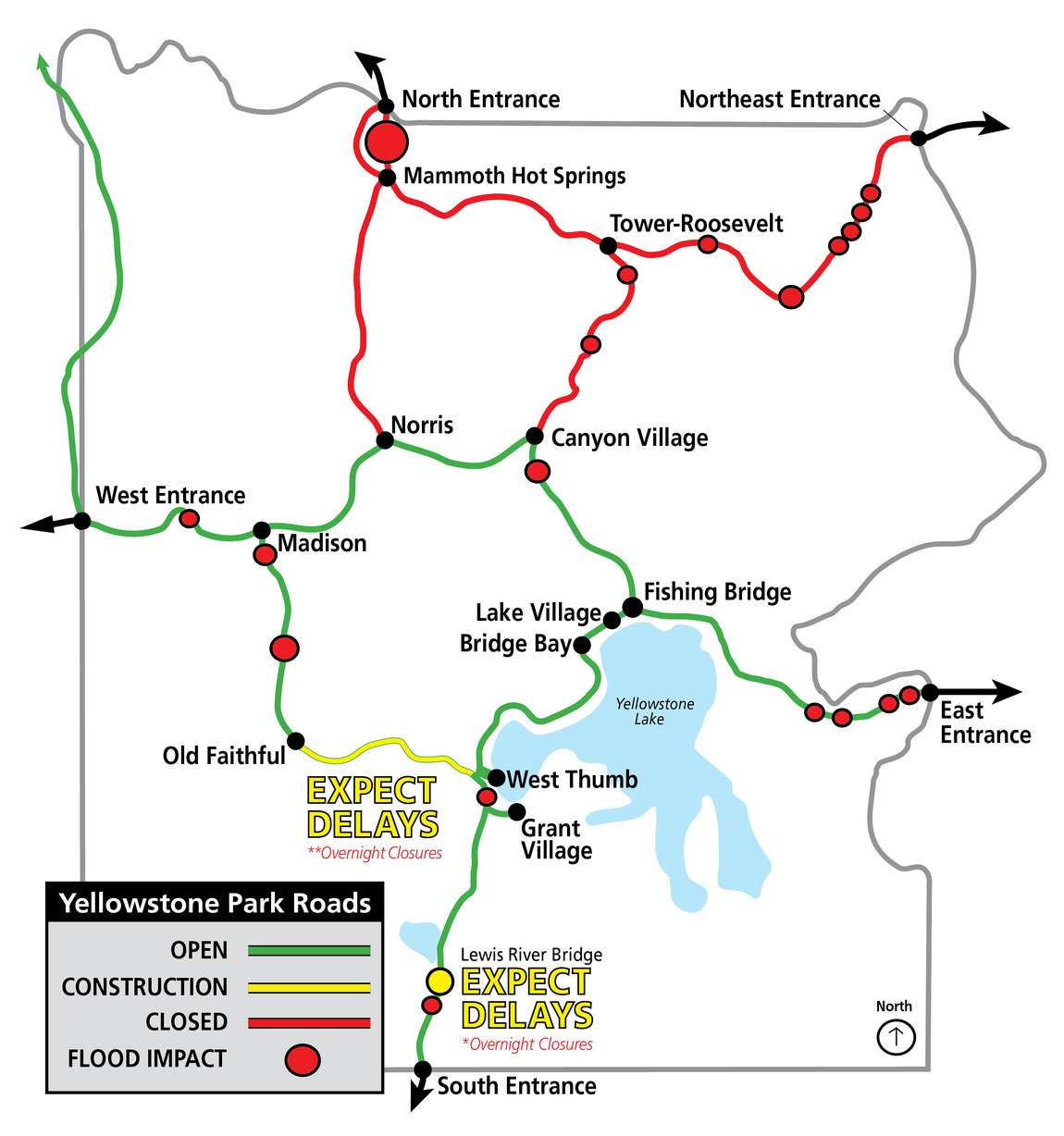 "We will also reopen new sections of the park as repairs continue to be made," Sholly said.
The gates for the south loop will reopen at 8 a.m. on June 22.
×
Related stories
Most recent Outdoors & Rec stories