Estimated read time: 4-5 minutes
MURRAY — In a few short months after being passed unanimously by the Utah Legislature and signed by Gov. Spencer Cox, the new Utah law requiring the installation of free period product dispensers in every K-12 female and unisex bathroom began at Hillcrest Junior High School.
Dispensers containing period products were installed in every female and unisex bathroom throughout the junior high on Wednesday, signaling the launch of the pilot program in Murray School District.
"This bill has been a long time in the coming," said Emily Bell McCormick, founder of the Policy Project, which championed the bill earlier this year. "It's actually been generations, we would say; millennials, we're ready for this. We are ready for HB162 to be implemented with period products in schools."
At the bill's introduction to the Utah Legislature, the Policy Project estimated the cost to be anywhere from $3.6 million to $4.8 million. Part of that cost was mitigated by private donors in a private-public partnership. Among donors was the Larry H. Miller and Gail Miller Family Foundation with a $1 million donation.
"Beyond installing one dispenser, which is so monumental and so worthwhile today, we hope that is the symbol of change and courage and leadership for generations to come," said Amanda Covington, chief corporate affairs officer for the Larry H. Miller Company. "We hope that you'll inspire generations, whether it be in your own families or your communities."
Policy Project members, donors, Murray City School District Superintendent Jennifer Covington, students and school staff attended the installation. The launch of the pilot program was the culmination of years of work.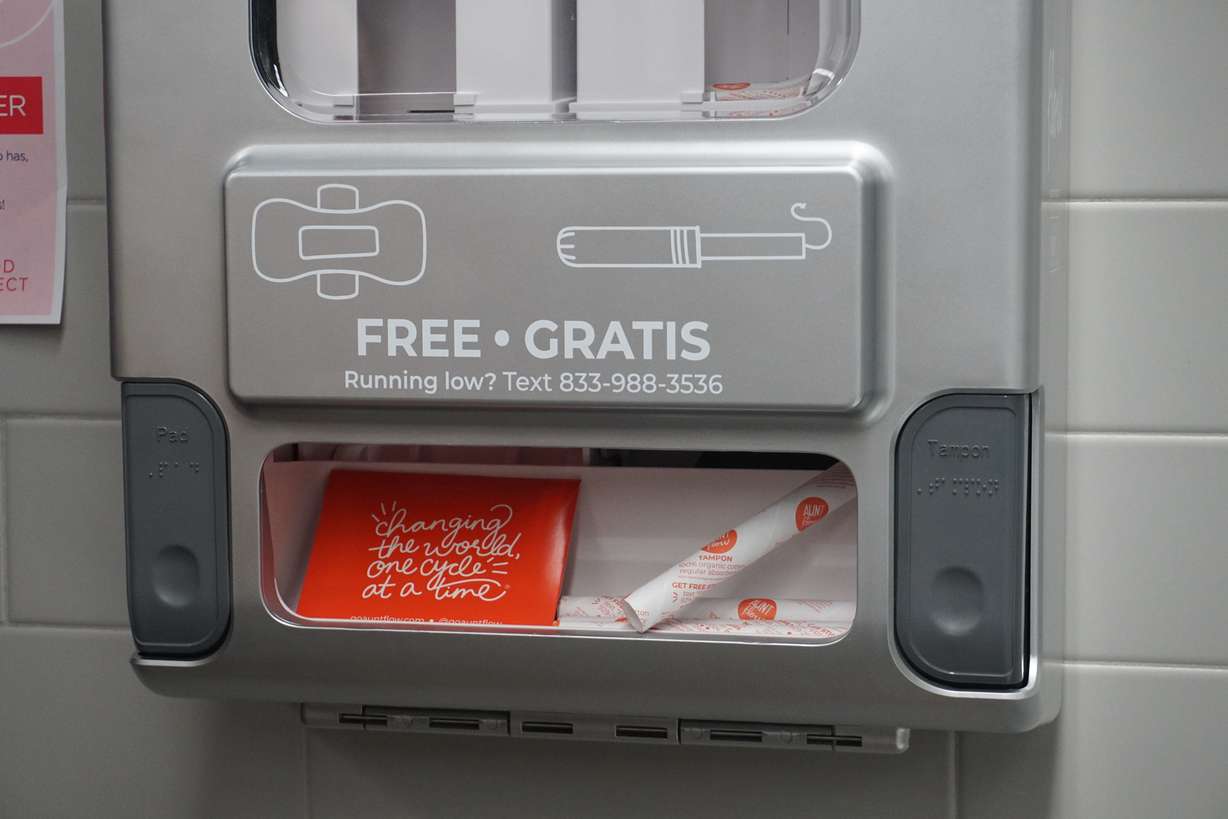 "It started out with, like, this grandiose effort. We worked with the Legislature, we're working with donors, we're working with big businesses. We're working with huge communities. We're trying to get billboards out there. We're doing all of these massive efforts" said McCormick.
But as McCormick got dressed Wednesday morning and drove to Hillcrest Junior High School, she said she realized that everything the Period Project had been working for was representative of a 12-year-old girl.
"The reason this matters this entire time is that this very day when a 12-year-old is sitting in fifth period and she starts her period, she's gonna walk down to this very bathroom and walk inside and see that there are free period products in here," said McCormick. "She's not gonna go to the office, she's not going to call home, she's gonna go back to class, and that is a win that we should all be celebrated."
The decision to launch the pilot program at Hillcrest Junior High School began when the bill was in discussion. A member of the Policy Project was dropping off food donations for Murray School District when a school counselor confided that what the district really needed was menstrual products. The comment helped push the decision, said McCormick.
"We knew that they already recognized the need, that they wanted these products here. They wanted their students to stay in class, and so we decided let's run the pilot here," said McCormick.
McCormick's sentiment was illustrated by Covington who said the district was excited to lead out on the legislation.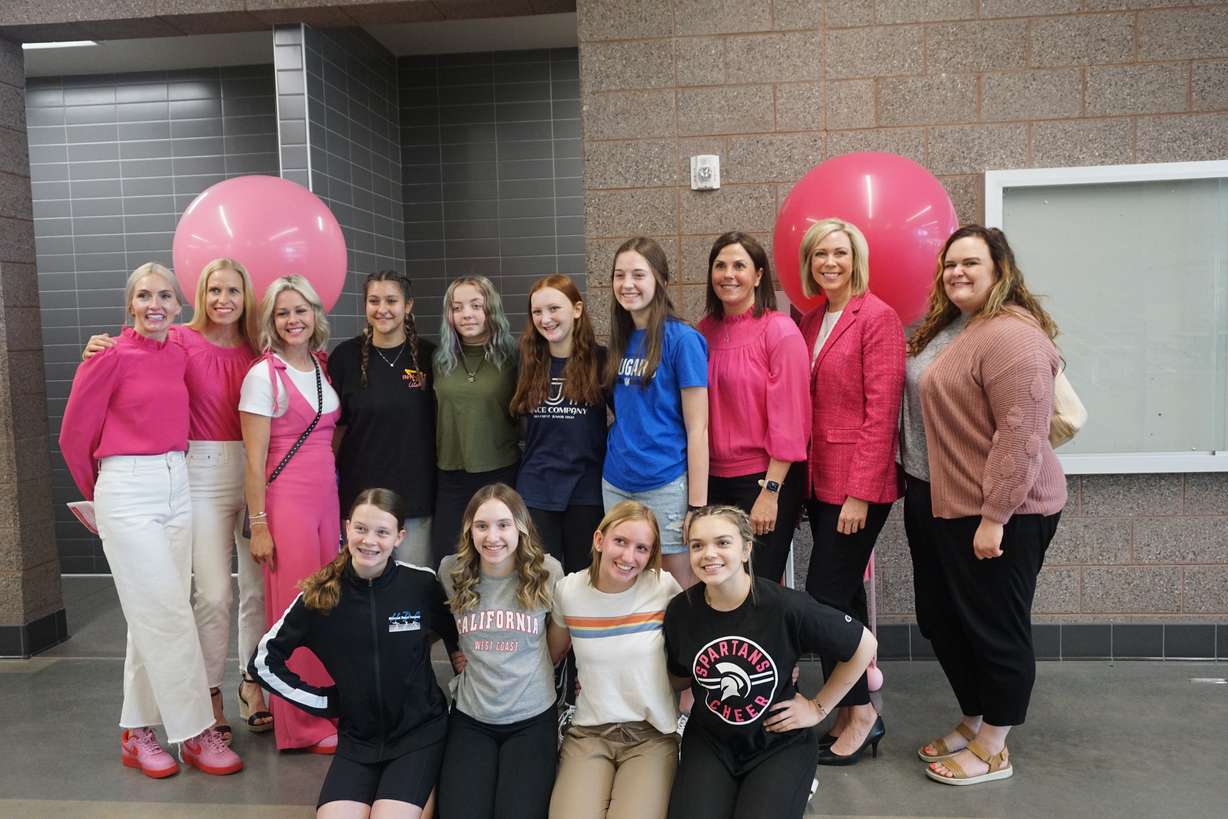 "We know how important this is for our students. Without access to supplies, period product supply specifically, education is impacted. Our students oftentimes will stay home from school or not participate as vigorously in school without access to period products," she said.
The number of girls who have missed school in the U.S., or know someone who has due to a lack of access to period products has risen to 84%, according to the Policy Project. Additionally, 1 in 4 teens in the U.S. cannot afford period products.
"You think about the impact of that — there's like a major barrier to the classroom because of biology. Where boys don't face that same biology, they have total access to the classroom. For girls, there's a big barrier. So, it's exacerbated when you're a person experiencing poverty," said McCormick.
The unanimous approval by the Utah Legislature and subsequent rollout of the pilot program has made McCormick "hugely hopeful for the future."
"I think that we've made it. It's made a difference and it makes me feel like there's room for really good change in our state — change that recognizes everyone and that includes everybody," she said.
×
Photos
Related stories
Most recent Utah stories