Estimated read time: 2-3 minutes
This archived news story is available only for your personal, non-commercial use. Information in the story may be outdated or superseded by additional information. Reading or replaying the story in its archived form does not constitute a republication of the story.
BOUNTIFUL — Tyler Boyle believes he can always do better.
Early each day, the 22-year-old Utah Jazz fanatic hits the pavement in his Bountiful neighborhood — sometimes sporting his Donovan Mitchell jersey — for a mile or six of cardio.
"You can get stronger and lose a lot of weight," Boyle explained.
Friends, family, even strangers have taken notice, but not just because of his commitment to exercise. They look up to Boyle partly because he's found a way to give back.
His fitness goals helped him raise $10,000 so his family could take wheelchairs to families in need in Mexico in October.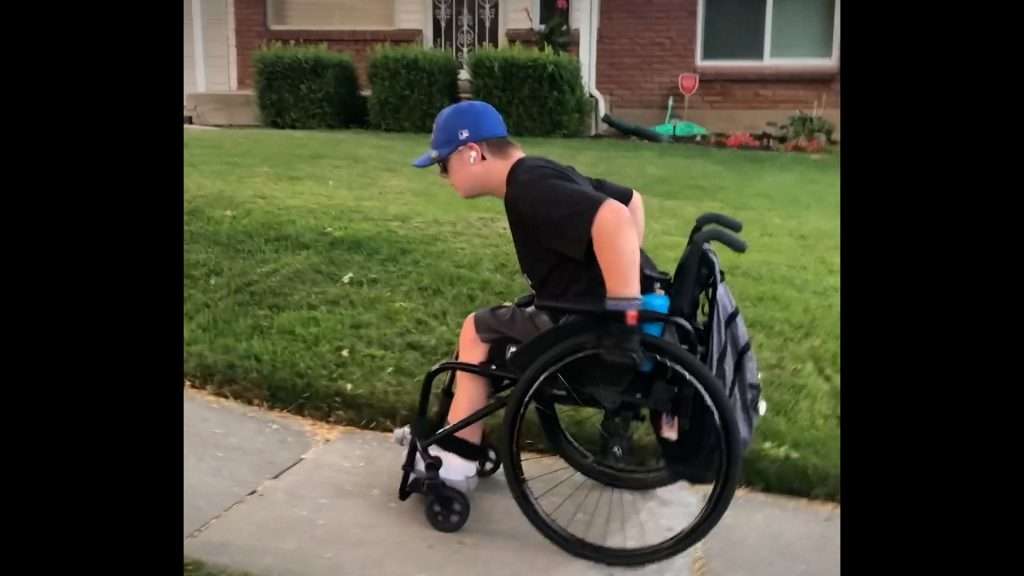 But the humanitarian trip almost didn't happen. Just days beforehand, Boyle developed a nagging toothache that kept him up at night and put his travel plans in jeopardy.
Even routine dental care can be difficult to find for those deemed medically complex like Boyle, who has cerebral palsy. But he managed to snag a last-minute appointment at the special care dentistry program at Intermountain McKay-Dee Hospital in Ogden.
It's part of a newer, specialized approach to dental care for patients who have a range of conditions such as epilepsy, muscular dystrophy, autism, or traumatic brain injuries. Most of the care involves hospital and operating room-based expertise.
Knowing how risky travel to Mexico would be with an untreated problem, Dr. Marc Collman made time to see Boyle right away.
It can be difficult for some with intellectual or developmental disabilities to get the right treatment in a traditional dentist office setup. In the hospital setting, however, a patient is under anesthesia, creating a calm and controlled environment, said Collman, director of the Intermountain program that began in 2019.
"When I got out of surgery, my whole mouth was numb," Boyle recalled, and the trip went off without a hitch.
The long-term hope is that more dentists and major providers will expand their services to patients with these unique medical conditions, Collman said.
"I think at some point, this won't be an under-served patient population and that's the goal," the doctor told KSL.
It's a goal Tyler Boyle and his mother say they can get behind.
"It's going to make Tyler's life better," Erin Boyle said.
"And easier," Tyler Boyle said with a smile.
Intermountain currently offers special care dentistry just at McKay Dee Hospital in Ogden. It has six other general dentists at various locations throughout the state.
×
Related links
Related stories
Most recent Your Life - Your Health stories