Estimated read time: 6-7 minutes
SALT LAKE CITY — Kristin Riker can think of at least one constant in the time the Salt Lake City Parks and Public Lands Department launched an initiative to build a new 20-year master plan, marketed citywide as "Reimagine Nature," two years ago.
"We've had a pandemic, an earthquake and windstorms, (but) our public lands and outdoor public spaces remained opened and maintained — and were visited more than ever by our constituents," said Riker, the director of Salt Lake City Public Lands.
This constant and its increasing popularity are likely why the department reports it received feedback from more than 12,000 people as it crafted Reimagine Nature. Two years and thousands of comments later, the department presented the Salt Lake City Council Tuesday with a final draft of the plan, which is to be voted on by the council next month.
The need for a plan
Salt Lake City is home to 1,694 acres of natural lands and an additional 6,423 acres within the Foothills Natural Areas. They contain over 85,000 forest trees, and there are six golf courses.
A master plan offers a window into the types of projects a city should consider throughout the duration of the plan. There hasn't been a master plan that deals with Salt Lake City's public lands since 1992, according to Allison Rowland, the public policy analyst for the city.
Much has changed since then, such as the growth in numbers. More people live in Salt Lake City now than ever before and the city's parks and public lands have never been as popular as they are now.
Riker pointed to a 2019 assessment that found the city would need 94 acres of additional park space — equivalent to the size of more than one Liberty Park — by 2040 to match the same park acres per resident as 2019. That's because the city of nearly 200,000 at the time of the 2020 census is projected to add another 30,000 or more people in that time.
"We've needed this plan for some time to align our actions with overall goals that are directed by our community," she said. "This 20-year master plan will inform future decision-making, regarding planning and funding for public lands. It provides a shared vision for how we improve these lands and provide outdoor space for our residents, our visitors, and how we support wildlife."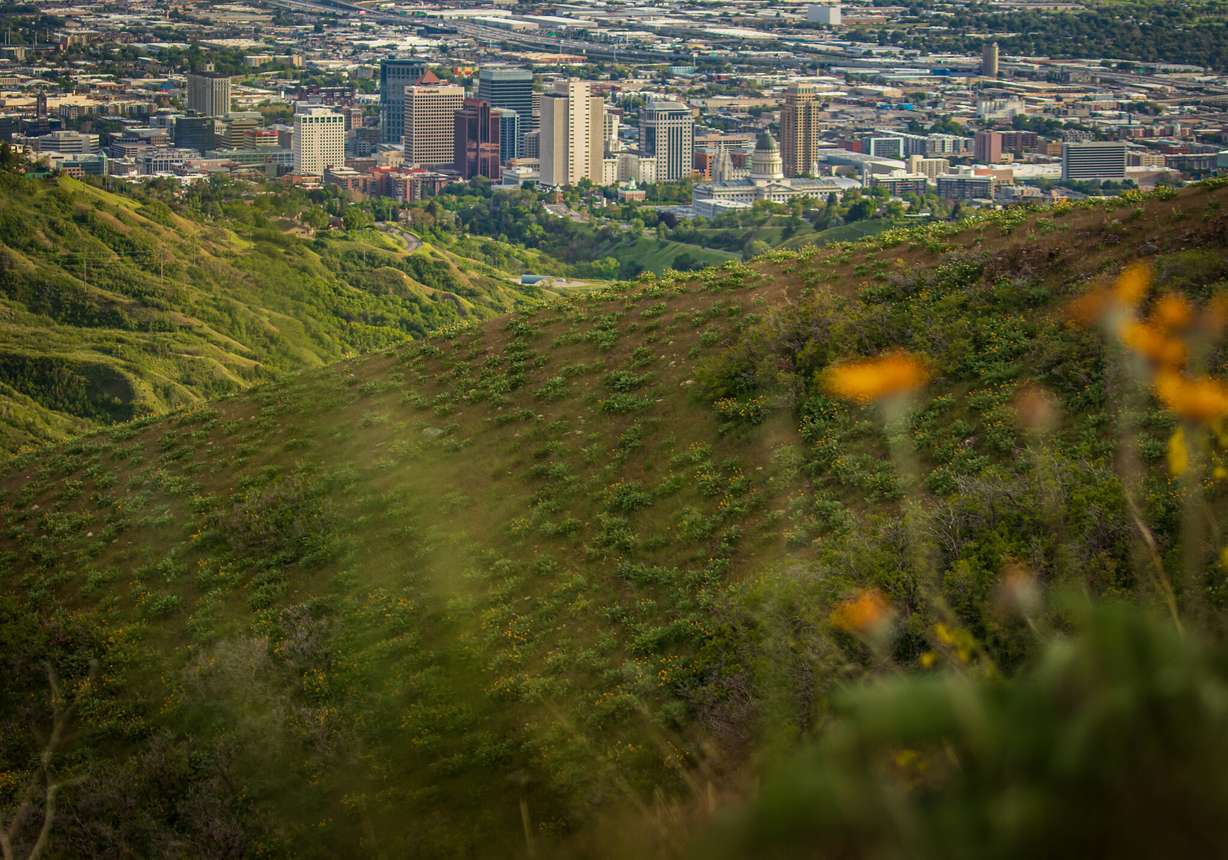 So in 2020, the department began an online survey, posting flyers around natural areas promoting the survey, hosting pop-up events and interviewing people at parks and at trailheads. Altogether, they gathered feedback from 12,159 people through 14 different methods — the most recorded for any city plan ever.
This input came from residents of all ages, city locations, races and ethnicities. It helped the department piece together the concepts and ideas that they can lean on for new projects over the next two decades.
So, what's in store for the future?
A look inside the plan
Anna Laybourn, a principal at the Design Workshop who helped the city craft the plan, said the plan has three core values — stewardship, livability and equity — as well as five key goals:
Sustain: Improve environmental health, conserve water resources and increase tree cover to improve regional air quality.
Connect: Linking different types of public spaces and increasing accessibility to public lands through trails, sidewalks, roads and transit.
Welcome: Creating inclusive spaces that appeal to all members of the community. Design and program neighborhood parks to highlight the unique natural, historical, cultural and economic identity of a specific neighborhood.
Protect: Preserve "irreplaceable" natural resources throughout the city.
Grow: Determine how the city can expand and efficiently manage its land system as the city's population grows. There are already 92 projects in place just in the next few years.
The plan's vision statement puts these together, stating that the future should contain "big ideas to transform and sustain quality outdoor spaces that are safe, welcoming and walkable" and ensure "people, wildlife and ecosystems benefit from fair investment of Salt Lake City resources over the next 20 years."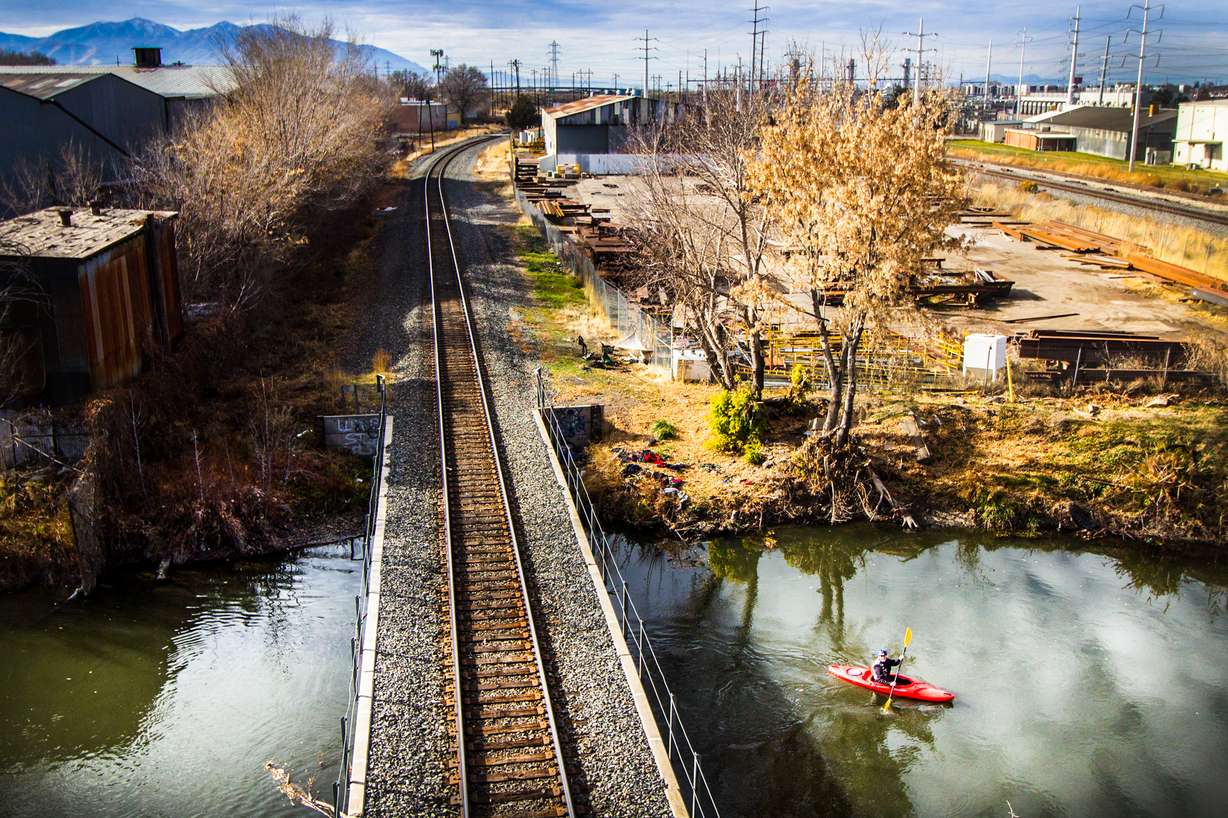 The team also pinpointed 10 local and regional "transformative projects" that residents said they want to see:
Put the environment first by cultivating more biological diversity and conservation in city parks, urban forests, city golf lands and natural areas.
Grow more urban forests.
Connect the mountains to the Great Salt Lake through new greenways and regional trails that run from the foothills to the Jordan River Parkway Trail and from the parkway trail to the lake.
Create new signage to make it easier for residents and visitors to find explore nearby parks, trails and public spaces in the city.
Reimagine neighborhood parks by transforming them into "vibrant community spaces" that reflect a neighborhood's identity. This includes designing parks to reflect the interests and culture of the residents closest to the park.
Promote activities and events in parks and open spaces year-round that cover a wide range of interests.
Invest in projects and maintenance along the Jordan River Parkway Trail to improve the quality of the river and make it more accessible, like implementing a new kayak rental program.
Express past and present stories through landscape, structure, placemaking and art.
Make downtown more bike-friendly and walkable with greenspace trails.
Find "appropriate and alternative uses" for the city's six golf courses when they aren't in use, such as new walking paths and trails, nighttime outdoor movies or cross-country skiing in the winter.
Tyler Murdock, a project coordinator for the department, explained that there would then be miniature five-year plans with more exact project details that incorporate the visions in the 20-year plan. It's in those smaller plans that projects are ranked by cost and priority, and given deadlines to implement.
---
We're committed to this plan. It's not going to sit on the shelf. ... It is the lens with which we will look through every time we make decisions.
–Kristin Riker, director of Salt Lake City Public Lands
---
It allows the city and public lands department to adjust plans to meet changes over the next 20 years.
"This strategic plan will guide our annual operations, our work plan and all future capital improvement planning moving forward," he said. "We look forward, over the next year or two, to developing this strategic plan to help us provide more specific details in regards to those areas."
What happens next?
The final plan must be approved by the City Council before it is enacted by the city. The council plans to hold public comment on the plan during its April 19 meeting before it votes on it on May 3.
But it appears the council has no issue with what they were presented Tuesday. Members of the council lauded the team for how it reached out to residents of all backgrounds and carefully pieced together the proposed plan. They also agree that it's important for the future of the city.
"Parks, public spaces, trails, urban forests, to me are critical pieces for the quality of life of our residents," said Salt Lake City Councilman Darin Mano. "We need to cherish these green spaces and the lungs of our city to help us not emotionally but physically."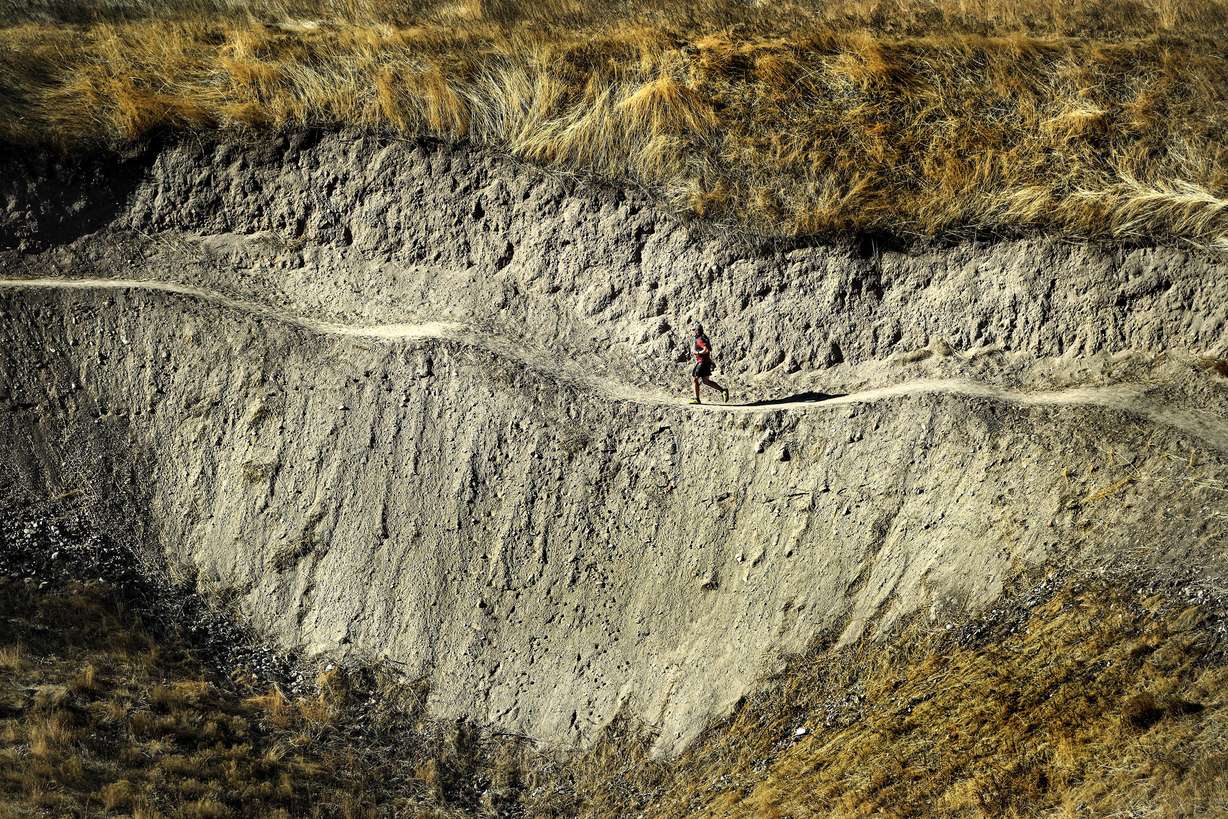 If the council approves the document, Riker promised them that it won't be forgotten. She says the document will serve as the primary decision guide for the next two decades, especially when the parks and public lands department requests capital improvement programs or budget money.
So much like the land itself, the document will be a constant as the city rapidly changes.
"We're committed to this plan. It's not going to sit on the shelf," she said. "You're going to hear about it a lot. ... It is the lens with which we will look through every time we make decisions."
×
Related stories
Most recent Salt Lake County stories