Estimated read time: 5-6 minutes
This archived news story is available only for your personal, non-commercial use. Information in the story may be outdated or superseded by additional information. Reading or replaying the story in its archived form does not constitute a republication of the story.
SOUTH JORDAN — A Utah woman and advocate for human rights and fighting human trafficking has been arrested and accused of faking a cancer diagnosis and collecting thousands of dollars for medical expenses.
Coco Berthmann, 28, was booked into the Salt Lake County Jail on Wednesday for investigation of communications fraud. No formal charges have been filed against her.
Berthmann claims her family trafficked her for the first 15 years of her life until she ran away from home and has shared her story in multiple public settings.
Police began investigating Berthmann at the beginning of February after receiving a tip that she "was falsely stating she had stage 3 mantle cell lymphoma cancer in order to obtain funds for treatment," according to a police booking affidavit. "The complaint has stated Coco has been a habitual liar throughout the years, claiming Coco's mother was sending people to the United States to kill her, she had had a stage 4 cancer which was miraculously cured, and she had been raped on many occasions."
Police learned of a GoFundMe account that had raised more than $10,000 as of Thursday. The fundraising effort — started by one of Berthmann's friends with the title, "Help Coco Fight Cancer" — states she has an "aggressive cancer and her prognosis is unknown at this point, but the average survival rate is 30% with a life expectancy of only 2-5 years."
Detectives questioned the friend who started the fundraiser and were told that Berthmann had approached her and showed her medical records indicating she had been diagnosed with cancer in January, the affidavit states. Police say Berthmann did not ask her friend to start the GoFundMe campaign, but "she had expressed financial concerns to the creator of the account due to the treatments being expensive."
A detective contacted Berthmann by phone, "due to her being too weak to meet in person."
"Coco stated she had been diagnosed with mantle cell lymphoma and was being treated at the Huntsman Cancer Institute," South Jordan police wrote in the affidavit. She then allegedly said she left the Huntsman Center three weeks ago because she could not be treated with chemotherapy, and was working with specialists in Alaska and Chicago on alternative treatments.
The detective asked Berthmann if she had any medical records to substantiate her claims. "Coco stated she did have records and would be sending me a copy via email," according to the affidavit. The officer "waited to be emailed the medical records from Coco. Coco never followed through with the email."
Police then served warrants at the Huntsman Cancer Institute and the Utah Division of Occupational and Professional Licensing to determine what medications had been prescribed to Berthmann. They learned that Berthmann had never been a patient at the Huntsman Cancer Institute, the affidavit says.
"Furthermore the only medication that had been prescribed to Coco was anxiety medication," police wrote.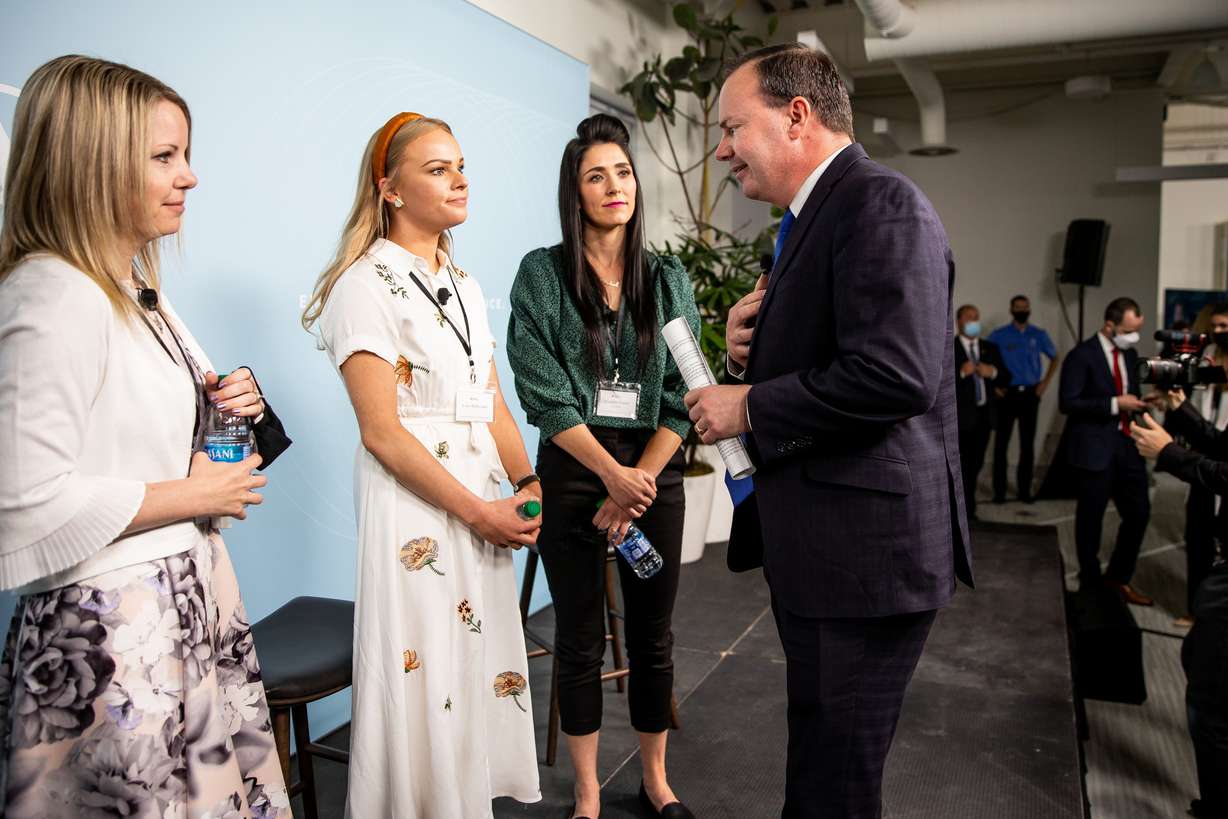 Investigators also contacted the doctor in Alaska she said she had been seeing and discovered she was never a patient, according to the affidavit. Police said they contacted the doctor in Chicago and learned he was a specialist in treating post-traumatic stress disorder and anxiety and "had nothing to do with cancer research or treatment."
On Wednesday, police went to visit Berthmann in person and confront her with the medical records they had found and inform her that "the doctors she stated she was working with were contacted and they had never heard of her," the affidavit says.
Police say Berthmann then "changed her story" and said she was actually seeking treatment at Intermountain Medical Center and not Huntsman, the affidavit states.
"Coco attempted to look through her Intermountain account on her phone to provide medical documents but failed to provide any documentation of her cancer diagnoses," according to the affidavit.
She then allegedly claimed the documents were in a drawer in her house. Police searched the drawer but said they found no medical records related to a cancer diagnosis.
Berthmann is originally from Germany and has stated she was the victim of human trafficking. She established the Coco Berthmann Scholarship Fund to help fight human trafficking and has been a speaker at anti-trafficking conferences.
Allegations have been raised claiming that Berthmann was not a victim of child sex trafficking and the detective noted those allegations in the arrest report. He also said Berthmann told him she was currently working with the FBI and the Davis County Attorney's Office "as a witness in sex trafficking" and provided a case number and the name of an officer she was working with.
When South Jordan police contacted that officer, he stated "there was no open cases with Coco and she was not working with Davis County as a witness for any sex trafficking cases."
One of Berthmann's public appearances was in April at the Human Trafficking Policy and Education Summit at the Malouf Foundation in Logan. The foundation issued a statement Thursday, noting it has not worked with Berthmann since then but said one of its main initiatives is to believe survivors.
"The Malouf Foundation has procedures to help ensure the advocacy and content we provide is accurate and responsible. If the credibility of an individual or their accusation of sex trafficking is called into question, we immediately investigate and work to take deliberate and thoughtful action to address the situation."
The statement also referred to a 2010 study published by the National Library of Medicine indicating that the prevalence of false allegations of sexual assault is between 2% and 10%.
×
Related stories
Most recent Utah stories