Estimated read time: 3-4 minutes
SALT LAKE CITY — Here are 10 stories you may have missed over the weekend. As always, click on the headline to read the full story.
1. Police looking for man wanted in shooting death of woman in Taylorsville
Police are looking for a man suspected of shooting and killing a 38-year-old woman early Sunday. At 1:35 a.m., police responded to reports of a shooting at a house at 5222 S. Autumn Park Drive (2130 West) and discovered a woman with multiple gunshot wounds, according to police.
2. 2 BYU students killed in Orem crash
Two BYU students died and two other people were hospitalized Friday evening after a two-vehicle crash near 400 South and State Street in Orem.
3. Community searches continue in Tooele for missing man
Dozens gathered at a church building in Tooele Saturday to search for Rick Morris, a 32-year-old diabetic who has been missing for several months. For nearly four months, Morris' family has been searching for him. They last saw him June 25.
4. 1 woman dead, others injured in Fairpark area crash
One woman died and three others were injured in a crash in Salt Lake City Saturday. The crash occurred around noon in the area of 1200 West and 500 North after police received reports of a car driving erratically, said police.
5. 1 dead in West Jordan motorcycle crash
A motorcyclist died in a crash Friday evening near the intersection of 7000 South and 1300 West, West Jordan police said. About 9 p.m., two motorcyclists were westbound on 7000 South when one, a Harley Davidson, apparently hit a curb and skidded down the road before laying down the bike, according to police.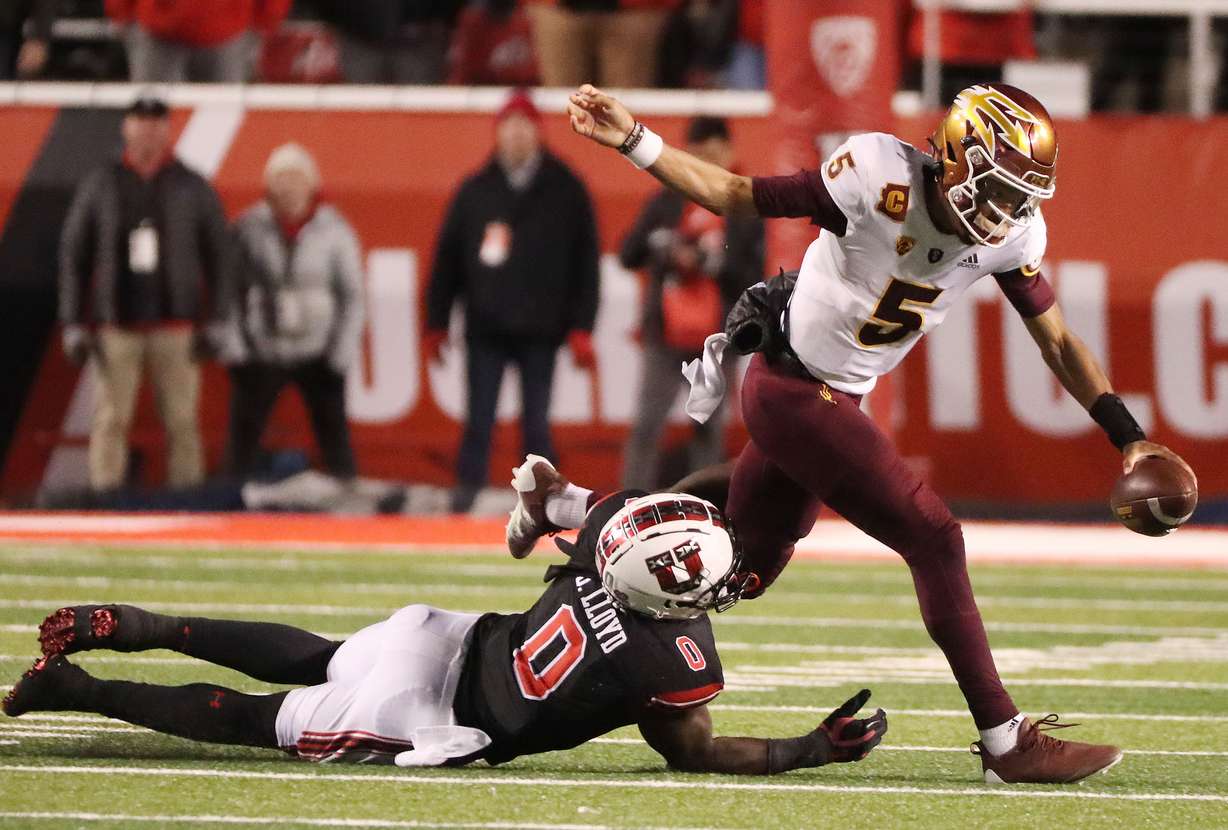 Sports
1. Utes score 28 unanswered points in second half to upend No. 18 Arizona State
In total, Rising led the Utes on a 28 unanswered points second-half performance to beat No. 18 Arizona State 35-21 at home in front of an announced crowd of 51,724 fans.
2. Physical Baylor rolls No. 19 BYU, handing Cougars consecutive losses for first time since 2019
Gerry Bohanon recorded his first interception of the season, but also threw for 231 yards and a touchdown while Baylor piled up 303 yards on the ground that included Abram Smith's 188 yards and three scores in a 38-24 win over BYU on the banks of the Brazos River at McLane Stadium, handing the Cougars a second-consecutive loss for the first time since the end of the 2019 season.
3. Utah State snaps skid, extends UNLV losing streak with win
Noa's late touchdown help the Aggies rebound from a home loss and escape Las Vegas with a 28-24 victory over UNLV, improving the Aggies to 4-2 on the season with a 2-1 record in Mountain West play.
4. Real Salt Lake reclaims Rocky Mountain Cup with 3-1 win over Colorado
In the sixth minute of stoppage time, Julio raced by Colorado's backline and snuck the ball around William Yarbrough to close the door on RSL's 3-1 win over the Rapids.
5. FCS Roundup: Montana State edges Weber State in defensive battle; Dixie State falls in WAC opener
Josh Davis capped off the drive when he ran 9 yards into the end zone to gave the Wildcats an early 7-0 lead. But those would be the only points scored by the home team as the Wildcats fell 13-7 in a defensive showdown against the Bobcats.
×