Estimated read time: 2-3 minutes
TAYLORSVILLE — Police are looking for a man suspected of shooting and killing a 38-year-old woman early Sunday.
At 1:35 a.m., police responded to reports of a shooting at a house at 5222 S. Autumn Park Drive (2310 West) and discovered a woman with multiple gunshot wounds, according to Taylorsville Police Chief Brady Cottam.
Officers and paramedics attempted life-saving measures but the woman died at the scene, Cottam said.
Police are attempting to locate Manuel Omar Burciaga-Perea, 34. Witnesses and evidence gathered indicate that Burciaga-Perea was either an ex-boyfriend or ex-fiance of the woman, according to Cottam.
Neighbors called police and reported hearing a domestic dispute. Burciaga-Perea left the residence following the dispute but later returned to the house, Cottam said.
Officers were responding to other incidents during the initial call but later responded to a second call reporting a shooting, Cottam said. The time between the two calls was about 15 minutes, the chief added.
"Of course we always want to be there on scene before anything like this escalates," Cottam said.
Burciaga-Perea is considered a suspect in the death of the woman and may be attempting to leave the state, police said.
The suspect was last seen in a 2000 Chevy full-size extended cab with the Utah license plate U405MN. "Please consider him armed and dangerous," Cottam said.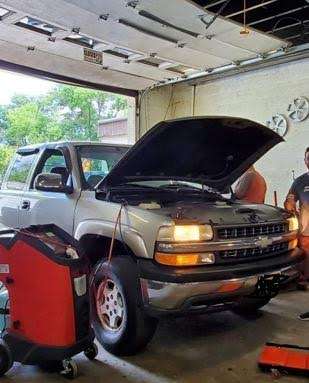 Burciaga-Perea was last seen wearing a black hooded sweater, blue jeans and brown shoes with white soles.
"A lot of times when people are involved in a domestic violence situation they think that things will get better and therefore they kind of decide not to get help or decide not to go after those resources that are pointed out to them," Cottam said. "They think either that things are going to get better or be that they don't need them anymore because the immediate situation is has been resolved."
Cottam encouraged anyone in a domestic violence situation to reach out to police, advocates or a local shelter.
Anyone with information or who may have seen Burciaiga-Perea is asked to call Taylorsville police at 801-840-4000 or 911.
Domestic violence resources
Help for people in abusive relationships can be found by contacting:
Utah Domestic Violence Coalition: Utah's confidential statewide, 24-hour domestic violence hotline at 1-800-897-LINK (5465)
YWCA Women in Jeopardy program: 801-537-8600
Utah's statewide child abuse and neglect hotline: 1-855-323-DCFS (3237)
National Domestic Violence Hotline: 1-800-799-7233
×
Photos