Estimated read time: 3-4 minutes
SARATOGA SPRINGS — Thousands of Utahns rely on prescription meds to keep them healthy, but the cost of many drugs is rising, twice as fast as the rate of inflation. That rising unaffordability of prescription drugs has many people making the dangerous choice not to fill prescriptions.
Louann and Daniel Wilkins face a tough choice. Since January, Daniel has been taking Nuplazid — a drug that eases hallucinations in people with Parkinson's.
"Episodes are not as often and not as severe," said Louann Wilkins. "We're able to talk things out when he has his episodes."
Nuplazid is also incredibly expensive — a supply of 30 capsules costs $4,165.
Louann and Daniel's insurance covered $700, and help from a foundation brought their monthly copay down to $379. But now, the foundation money has run out.
"We wouldn't have filled the prescription for the drug if we had known that we had to pay that exorbitant amount," said Louann.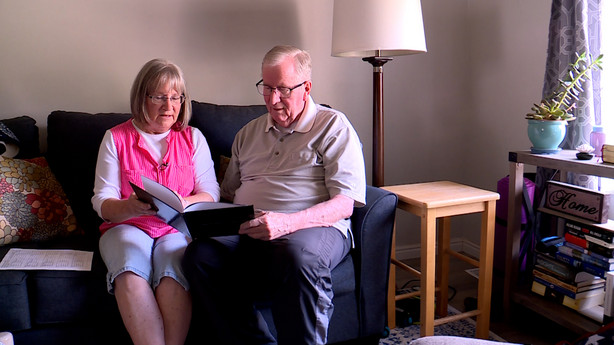 The Wilkins are far from alone — 22.9% of people surveyed by Gallup said they could not afford to fill a prescribed drug at least once in the past 12 months.
"The reality is, prescription drugs don't work if people can't afford them," said Leigh Purvis, who is AARP's director of health services research and studies prescription drug pricing. "And, we are reaching kind of those tipping points where people are having to choose between the prescription drugs they need to stay healthy and other important things, like food and rent, and that's not really a decision that anyone should have to make."
In its latest RX Price Watch Report, AARP found retail prices for 260 widely used brand drugs went up 2.9% percent in 2020, more than twice the rate of inflation.
"This is what we like to call 'relentless pricing behavior,' where we just see these price increases year after year, with no sign of really slowing or going to match the price increases we see for other goods and services," said Purvis.
She said research shows Americans pay three to four times more for their brand-name prescription drugs than patients in other countries.
"There's nothing to stop it from happening," Purvis explained. "There really is nothing in the U.S. health care system to stop drug companies from setting really high prices and then increasing them anytime they want."
As for keeping costs as low as possible in the current environment, Purvis recommended asking your doctor about generic alternatives or nonprescription options.
She also said to check and see if mail order is cheaper and look for discount apps or coupons.
"Something else that's really important for Medicare beneficiaries is the extra health program, which can cover a lot of your out-of-pocket and premium costs," Purvis added.
Also, drug companies have assistance programs — if you qualify, you can get prescription drugs at a steep discount, or even free.
The Wilkins did receive some free samples of Nuplazid through their doctor, but those will only tide them over for a few months.
Once they run out, Louann said Daniel will probably have to stop using the drug.
"Some days are very good and some days are not so good," Louann said. "And he will ask, 'Well, what's my purpose?' And I said, 'Your purpose is me and my purpose is you.' And so, we're in this together."
×
Related Stories