CHANDLER, Arizona — Over 2,500 pages of information — primarily emails — has been released from Arizona investigators sharing new details into the investigation of Chad Daybell and Lori Vallow Daybell.
The couple was indicted by a Fremont County grand jury in Idaho in May on charges including first-degree murder in the deaths of Tammy Daybell, Chad Daybell's previous wife, and Lori Daybell's two kids, 7-year-old Joshua "JJ" Vallow and 16-year-old Tylee Ryan. The couple is also facing charges concerning the destruction, alteration and concealment of the children's bodies.
In Arizona, Lori Daybell is facing a felony conspiracy to commit murder charge in connection to the death of her husband, Charles Vallow Her now-dead brother, Alex Cox, shot and killed Charles Vallow in July 2019. Cox called the shooting self-defense, but investigators say evidence tells a different story.
Chad Daybell has pleaded not guilty to all his charges and is scheduled for a jury trial in November. Her case is on pause after a judge committed her to the Idaho Department of Health and Welfare as a mental health professional deemed her incompetent for trial.
Since the shooting and killing of Charles Vallow, Lori ValDaybell's fourth husband, Arizona authorities sent and received thousands of emails as the investigation unfolded in multiple states. The Chandler Police Department released documents following records requests submitted by media organizations over the past 18 months.
Here are major details contained in the files obtained by EastIdahoNews.com.
An audio recording on Lori Daybell's phone is titled "Lori's testimony." Investigators say in the recording she "is self-prophesying and everything she does is because her Heavenly Father tells her."
In March 2019, Charles Vallow emails Lori Daybell after she vanishes for a period of time and leaves JJ Vallow behind. In the message, Charles Vallow wants to "try and establish a family connection with you and our son." It had been 38 days since he had heard from her.
Summaries of interviews with Cox, Lori Daybell and Tylee Ryan on July 11, 2019, the day Charles Vallow was killed, were released. Redacted search warrant applications tied to the investigation were also released.
Investigators say that between July 14, 2019, and July 19, 2019, Cox took a trip from Arizona to Colombia. He shot and killed Charles Vallow just three days before and details of the trip are not publicly known. It is known that between 2015 and 2018, Cox wired money to people in Colombia three times.
On Aug. 8, 2019, Lori's sister-in-law emails detectives outlining her beliefs and theories of Cox and Lori Daybell killing Charles Vallow. She also claimed Cox left two of Lori Daybell's dogs in the desert because she didn't want them. Cox is then reported to have shot and killed another family member's dog when they didn't want it.
On Aug. 9, Kay Woodcock, JJ Vallow's grandmother, sent a detective an email worried about the boy's well-being and asked for a welfare check. She says Lori Daybell won't respond to texts or calls after discovering Woodcock received a life insurance payout following the death of Charles Vallow.
In an email dated Sept. 5, 2019, Lori Daybell emailed JJ Vallow's school, Life Academy, in Arizona, just days after moving to Rexburg. She says she was offered a job out of state and had to move quickly and he would not be returning to the school. Police released heavily redacted school records for JJ Vallow from Life Academy.
A photo from Lori Daybell's phone shows JJ Vallow sitting on a ride at Yellowstone Bear World just south of Rexburg on Sept. 14, 2019.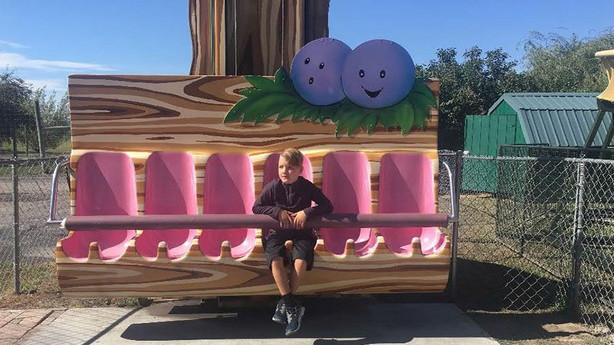 A photo from Lori Daybell's iCloud account shows JJ Vallow dressed in red pajamas around noon on Sept. 22, 2019, the last day investigators say he was seen alive. During Chad Daybell's preliminary hearing in Idaho, investigators who uncovered JJ Vallow's body said they found him wearing red pajamas.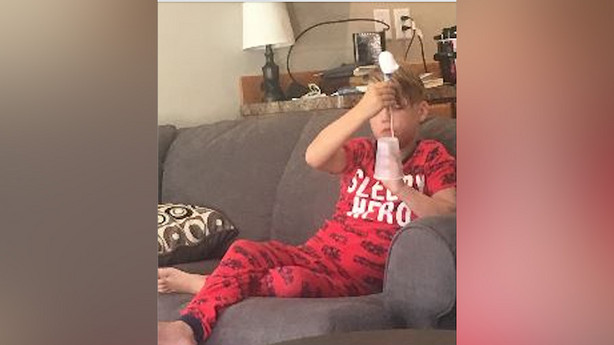 On Sept. 23, 2019, her phone shows multiple pictures of rifle ammunition at The Gun Shop in Idaho Falls.
She sends a message to JJ Vallow's nanny on Sept. 24, 2019, saying his grandparents came and took him for a few weeks. She said she wishes she had other work for the nanny, but her son won't be back for about a month.
A CAST (Cellular Analysis Survey Team) from the FBI sends investigators a document with cellphone data on Sept. 26, 2019. The phone number is redacted, but it shows a person at a Walmart in Rexburg just minutes from Chad Daybell's Salem home.
On Oct. 6, 2019, photos show Cox taking pictures at Mesa Falls north of Rexburg, Idaho.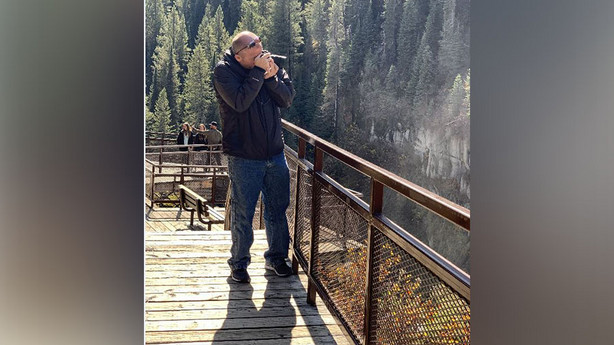 Lori Daybell booked a flight from Idaho Falls to Arizona on Oct. 8, 2019, the day before investigators say Tammy Daybell reported being shot at outside her Salem home. Investigators presume Cox was the masked gunman Tammy Daybell wrote about in a Facebook post regarding the encounter.
The day after Tammy Daybell died, investigators say Lori Daybell booked a flight from Phoenix to Idaho.
Law enforcement officers witness Chad and Lori Daybell holding hands just days after Tammy Daybell died on Oct. 19, 2019.
An investigative timeline shows Chad and Lori Daybell stayed at the Kauai Beach resort from Nov. 3, 2019, to Nov. 6, 2019. The couple married on Nov. 5, 2019, and were confronted at the same resort in January 2020 by EastIdahoNews.com reporter Nate Eaton.
A Nov. 25, 2019, email indicates the FBI in both Phoenix and Houston received tips that Charles Vallow's homicide could be attributed to Lori Daybell and Cox. Two days later, investigators searched the siblings' townhomes in Rexburg.
Lori and Chad Daybell flew to Hawaii on Dec. 1, 2019, and Kauai police officers get involved. According to an email, a live streaming camera is set up outside their rented condo, but as of Dec. 21, 2019, investigators had yet to get any images of the pair. Eventually, surveillance captures photos of the couple, which were released by police.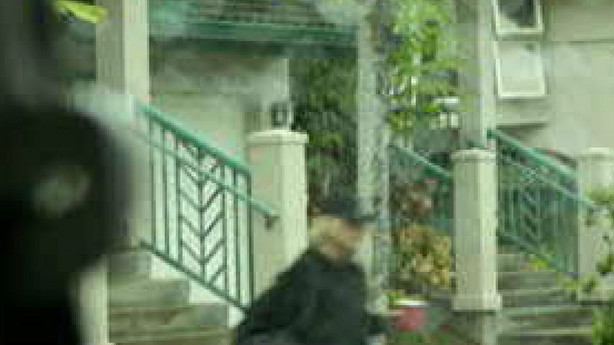 A witness in the case contacts the FBI on Dec. 14, 2019, saying Chad and Lori Daybell called a relative. In the call, the couple says police contacted two of Chad Daybell's kids and "threatened them" that they would exhume Tammy Daybell's body. The couple reportedly thought the threat was a lie, a "scare tactic," and did not think the FBI was involved. They also felt they were being bullied by Rexburg police. Authorities had already exhumed Tammy Daybell's body on Dec. 11, 2019.
On Jan. 30, 2020, a detective emails the FBI detailing what they have discovered on Lori Daybell's iCloud account. Many discoveries were screenshots showing booking conformations for rental cars, hotels and airline fares. Investigators also say she does not communicate with others through text and is careful, asking people to call her.
The files released include hundreds of screenshots from the online forum, Another Voice of Warning. Many of the discussions on the site regard emergency preparedness and prophecies, dreams and visions. Chad Daybell was a contributor to the site and after news of the story broke, users began to talk about the case and Chad Daybell. Christopher Parrett, an AVOW leader, adamantly defends Chad Daybell and repeatedly attacks the media for reporting on the story.
Police released dozens of emails showing media requests and investigators responding to questions.
Six redacted lines of phone numbers associated with Lori Daybell are included in an investigator's email. It has been reported she and Chad Daybell used "burner phones" to communicate.
×
Related Stories