SALT LAKE CITY — It's stifling hot. The kids are restless. You want to get out and do something memorable, but the only thing that comes to mind is a trip to Costco so you can enjoy the air conditioning and celebrate the return of free samples.
The only problem is that you've already been to Costco three times this week.
Here are seven ideas for family activities in the coming months.
World-class stargazing: Cedar Breaks National Monument
Not only will Cedar Breaks wow your family during daylight hours, but it's also designated as an International Dark Sky Park. What does this mean? When you look at the night sky, you'll see things you never knew existed because the monument is surrounded by some of the most premium natural darkness in the continental United States.
You can reserve a campground at Cedar Breaks or just linger long into the night before departing. There's no one spot for stargazing, though the park's overlooks are popular spots. You can also check to see if the rangers are hosting any stargazing events.
Get information about admission and hours of operation here.
Thunder Junction: St. George
This dinosaur-themed all-abilities park is a great place for kids to let off steam on a summer day. Admission is free and there are activities ranging from a climbing wall to zip lines to a replica volcano you can explore.
The waterfalls and splash pad are ideal for cooling down on the hottest days. And if you feel like "splurging" at this free park, you can pay $1 each for your kids to ride the 1/4-scale train. It rambles around the park on a 2,700-foot-long track and is a blast for all ages.
Get information about visiting the park here.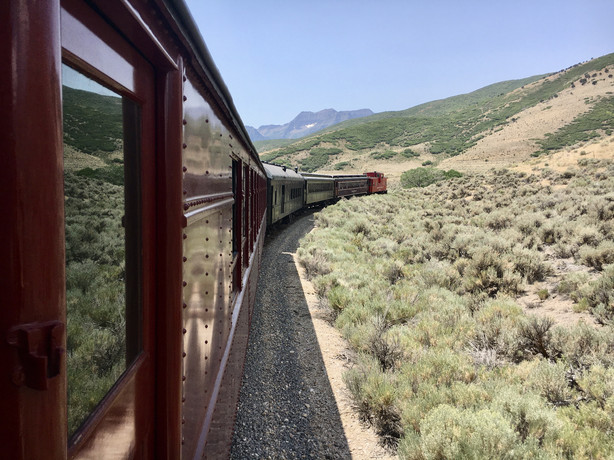 Historic Heber Valley Railroad: Provo Canyon
Plenty of people know that there's a historic train that runs in Provo Canyon, but you might be surprised by how many unique offerings you'll find with the Heber Valley Railroad. For example, some of the most popular themes include cowboys, wizards, princesses, pirates, murder mysteries and more. There are short rides on summer evenings and more extensive trips during the day.
One of the best options is the Provo Canyon Limited ride, which takes you on a 16-mile route along the shores of Deer Creek, parallels the cool waters of the Provo River, then stops at Vivian Park before making a return trip to Heber. The three-hour round trip includes live folk music, which fits in perfectly with the historic setting. Of course, the highlight of the trip is the scenery. You'll enjoy gorgeous views of Mount Timpanogos, as well as ample wildlife. On a recent trip we saw moose, ospreys, beavers and deer.
Get information about tickets and hours of operation here.
Utah Museum of Fine Arts: Salt Lake City
---
This impressive museum boasts a collection of roughly 20,000 works of art. And the traveling exhibits that temporarily call the UMFA home are among the finest in the nation. Best of all, there are art-based activities and other family-friendly events scheduled at various times throughout the year.
You can visit the Utah Museum of Fine Arts free on the first Wednesday and third Saturday of every month. Going on other days will require an admission fee, but it's well worth the price.
Get information about admission and visiting hours here.
Burraston Ponds: Mona
If you enjoy rope swings, there aren't many places in Utah that can hang with Burraston Ponds. You'll find multiple swings here that range in height and risk factor.
Even if you're not in the mood to swing out over the water, there's plenty to do at these beloved swimming holes. You can cruise around on a canoe, go for a swim, fish for trout, or just chill in a hammock (there are tons of perfect trees to tie to).
Get driving directions here.
Snowbird's Aerial Tram: Snowbird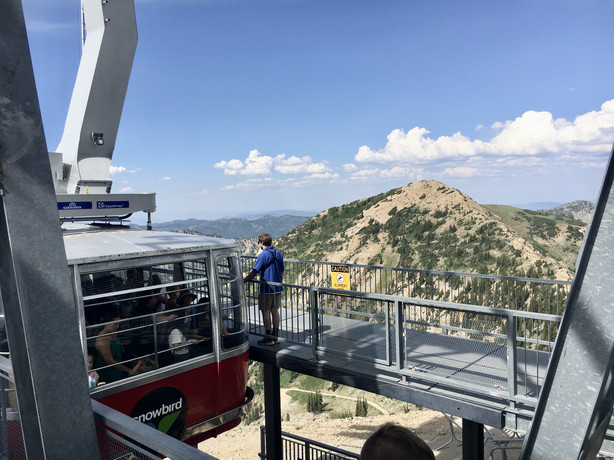 ---
One of the most invigorating sensations on a hot summer day is the mountain breeze wafting through the open windows as you make your ascent on Snowbird's Aerial Tram to Hidden Peak. The 8-minute trip lets you climb almost 3,000 vertical feet without even breaking a sweat. And the views from the top are stunning.
The tram runs from 11 a.m. to 8 p.m. each day (weather permitting). You can take photos, explore hiking trails or grab a bite to eat at the restaurant. Also, it's worth noting that the tram is handicap-accessible.
Get information about tickets and hours of operation here.
Commemorative Air Force Museum: Heber City
---
Housed in a hangar at the Heber Valley Airport, this museum allows your kids to see historic planes from World War II and learn about military aviation history. An added bonus is that your kids can watch modern planes take off and land on the runway, which is located just a short distance from the open doors of the museum's hangar. If you have the desire and don't mind paying the premium price, you can even go on a flight in the museum's T-6 Texan or PT-17 Stearman.
The Commemorative Air Force Museum is run by volunteers and is obviously a labor of love. What the place lacks in polish, it more than makes up for in passion for aviation history and dedication to preserving the legacy of the men and women who have served in our military.
Get information about admission and visiting hours here.
×
Photos
Related Stories