As everything reopens, one of the things people are most excited about is live music coming back. Gathering together with loved ones and new friends and soaking in the summer sun, what more could anyone ask for?
There is nothing quite like soaking in the sunshine while enjoying live music and the Carbon Corridor has plenty of tunes to keep your summer rockin'. From symphonic orchestras, cover bands, and local talents you won't want to miss one of the many opportunities to explore the Corridor while jamming out to some tunes.
Helper Saturday Vibes
From the founders of Park City Silly Market, we are excited to announce the newest music event here in the Corridor. Helper Vibes takes over Helper's Main Street on Saturday, July 24 and 31, August 14 and September 4 and transforms the area into a perfect hangout the whole family will enjoy.
Enjoy a collection of regionally acclaimed bands, a full beer garden, hand-picked local artisans, delicious food vendors and local businesses that call Main Street home. Want to bring the kids along? Kids will have a blast in the bounce house, participating in crafts, or even learning all about recycling at one of our zero waste stations presented by Recyclops.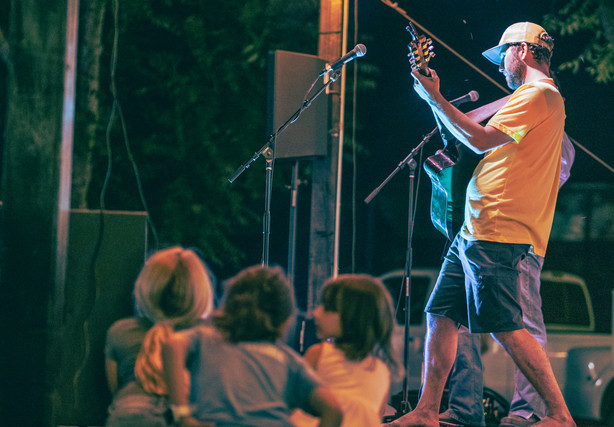 Price City Culture Connection
Looking for a way to relax mid-week? Price City Culture Connection offers live music every Thursday in July and August. This is a perfect opportunity to pack a picnic and unwind in the Price Peace Gardens while listening to artists like Sha'la, Kelly Vogrinec, and so much more.
This is a perfect event for the whole family to enjoy. Kids have access to bounce houses, face painting and have the opportunity to see race cars from our very own Desert Thunder Raceway. Foodies can enjoy a wide array of options from delicious food trucks and local vendors.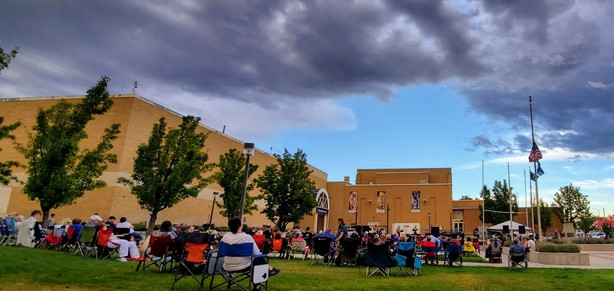 Helper Arts and Music Festival
After the cancelation of the 2020 festival due to the COVID-19 pandemic, Helper hopes to make the 2021 Helper Arts and Music Festival the best one yet. Helper's rich artistic history makes it a perfect spot for this festival that celebrates supporting local artists, educating, and giving access to art for everyone. This year's festival will be held in downtown Helper August 20-22.
From indie, to rock, to pop, and more, no matter your taste in music, you can find something to jam out to on the main stage in the Main Street Park. This event will make you leave feeling inspired after visiting the Artist Marketplace, where you can watch live painting, sculpting, sketching, and so much more. In addition to artist exhibitions and live music, visitors can look forward to arts and crafts, a children's art yard, a vintage car show, and films from the Butch Cassidy Film Festival.
Price City International Days
This fan-favorite event has a little bit of everything for everyone running July 29-31. Throughout the weekend enjoy bands on the main stage, check out the carnival games, and sneak a peek at some amazing classic cars before they participate in the annual burnout competition!
The Rio Theatre in Helper
This newly renovated theatre is a music lover's dream. Throughout the year you can enjoy live music with an updated sound system, lights, and comfortable seating in this historic venue.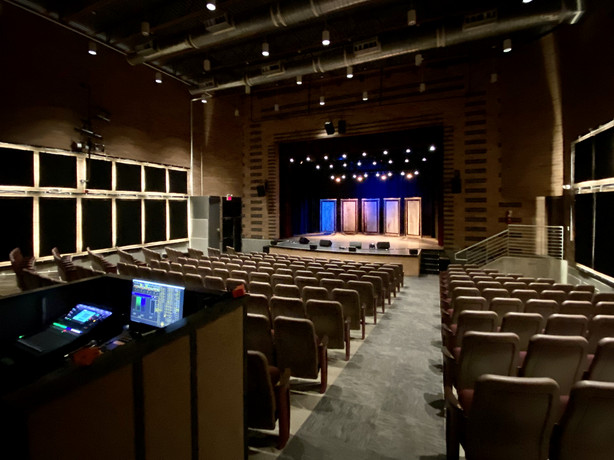 1st Annual Hardscrabble Music Festival
Join us for the first annual Hardscrabble Music Festival! We're teaming up with Cathy Mason from Long Beach California, who has over 30 years experience in not only rock and roll touring, but also live festival production.
On August 28 and 29, guests can enjoy three live stages with acts from all over the west coast and beyond. We're featuring a wide range of rock and roll, folk, country and more. There will be food, drinks, artists and craftsmen, a beer garden and many offerings from local shops and galleries on Main Street in Helper.
Utah Symphony Forever Mighty Tour
Join us as the Utah Symphony makes its way through the State for their "Forever Mighty® Tour" celebrating Utah's 125th anniversary, rugged natural beauty and Western heritage. Music Director Thierry Fischer conducts free outdoor performances with the Utah Symphony in Wellsville, Helper, Bryce Canyon, Kanab, and Springdale. For your free ticket and reservation, please visit https://utahsymphony.org/events/2021/11069/#ticket-information
So no matter what kind of music you are looking for, or when you are looking to discover all the Carbon Corridor has to offer, we are ready for you with the best tunes. Learn more and start planning your trip today at www.carboncorridor.com.
×