SALT LAKE CITY — Summer is in full swing and with that comes summertime treats.
Whether you're at a backyard barbecue or a ballgame, it's not summer without ice cream, popsicles, smoothies, cake and more. While it's perfectly fine to enjoy sweets and treats now and then, they are are often high in added sugar, which can have negative health effects if overconsumed.
The Dietary Guidelines for Americans recommends that less than 10% of your daily calories come from added sugars starting at age 2. It's recommended to avoid foods and beverages with added sugars altogether for those younger than age 2.
Besides the obvious sweets, desserts and soda, added sugars can sneak into our diet in a variety of ways. From yogurt, granola bars, condiments, nut butters, breakfast cereals and more, the amount of added sugars we consume can add up quickly.
(Note: "no sugar added" does not mean "sugar-free." Many recipes get their sweetness from fruits, which contain natural sugars. Along with the fruit and natural sugar comes fiber, vitamins, minerals and antioxidants that you don't find with many added sugars. Natural sugars found in foods such as fruit and plain dairy do not count toward your daily added sugar amount.)
If you're looking for ways to decrease added sugar while enjoying a nice treat this summer, try one of these 12 no-added-sugar recipes from registered dietitians.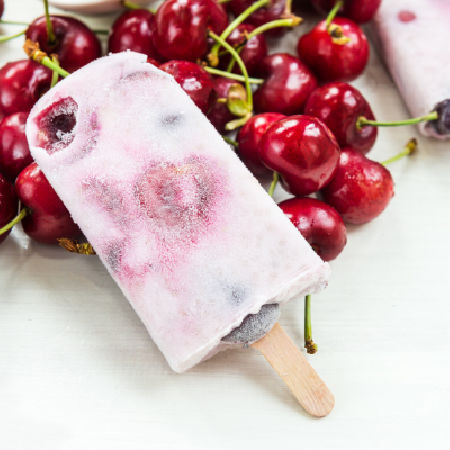 Skip the store-bought yogurt bars and make your own right at home. Using just four simple ingredients, you can have a delicious sweet treat at home to enjoy on a hot summer day. Another great thing about making them yourself is you can make the cherry chunks as big or small as you'd like.
2. Stewed Apples via registered dietitian nutritionist KeyVion Miller
These sweet stewed apples require only four ingredients and no added sugars. Cooking the apples will bring out the natural sweetness of the fruit. Plus, thanks to 100% apple juice and some spices, you can get just the right amount of sweetness and flavor you crave without all the added sugar. Enjoy as-is or put it on top of pancakes or waffles, or mix it in your oatmeal or Greek yogurt for an afternoon snack.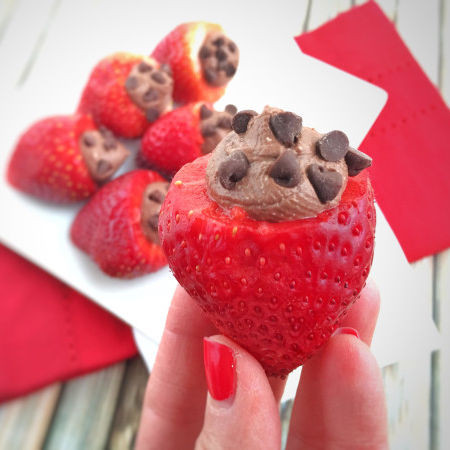 Get your chocolate fix in with these fun-filled strawberries. This recipe actually calls for a small amount of stevia to sweeten the vegan mousse, which will help keep added sugars in check. The sweetness from the strawberries complements the mousse nicely to satisfy your sweet tooth.
Sweetened naturally with bananas, these oatmeal bars are not only great for breakfast but also make a delicious snack. If you include the chocolate chips, there will be some added sugar in this otherwise healthy breakfast bar recipe. You could use no-added-sugar chocolate chips, dark chocolate cacao nibs, or omit the chocolate altogether if you like.
If you haven't had grilled pineapple yet, you are missing out! Pineapple on its own is a very sweet fruit. Add in some heat from the grill and you can caramelize some of the sweet juices to make it the perfect treat to serve at your next barbecue.
Not only are these muffins no-sugar-added, they are gluten-free, too. Sweetened with bananas and plain applesauce, they are a healthy snack that can be enjoyed by any member of the family. You can go a step further and make this recipe your own by adding mix-ins of your choosing to the batter, such as blueberries, cacao nibs or chopped nuts.
Give plantains a try with this fun breakfast, dessert or afternoon snack. You can fill your plantain with your choice of toppings, such as yogurt, dried fruit, shredded coconut, cacao nibs or chopped nuts.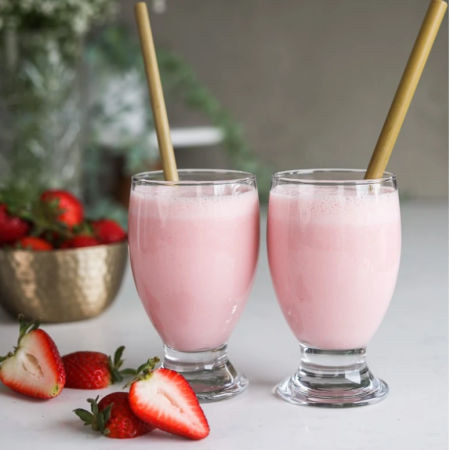 With just four ingredients and a blender, you can be sipping on a creamy and refreshing no-sugar-added drink in no time.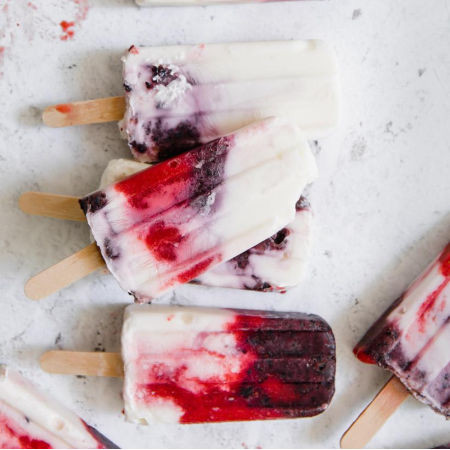 These fun, fruit-filled popsicles would be a great patriotic treat for your Fourth of July celebrations, or on any other day of the summer. You could mix it up by swapping in raspberries or blackberries for a different flavor profile.
10. Pina Colada Smoothie via registered dietitian Elysia Cartlidge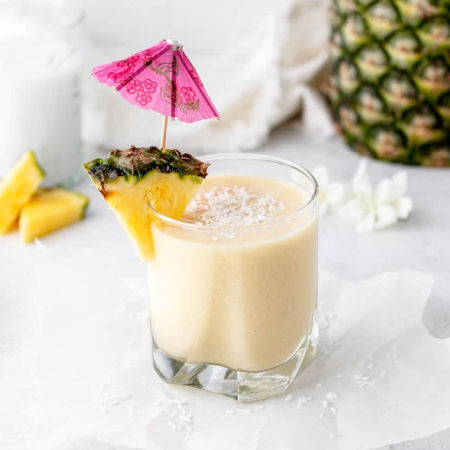 If you aren't able to be somewhere tropical this summer, then at least you can sip on this no-sugar-added tropical smoothie. Frozen pineapple, banana and coconut milk are all you need to make it — unless, of course, you want an umbrella to really give it tropical vibes.
Instead of dipping strawberries in chocolate, give this yogurt-dipped strawberries recipe a try. Sprinkle them with pistachios for extra flavor, crunch and nutrients. I love the addition of lemon zest to top it off for a fresh and fun flavor pairing.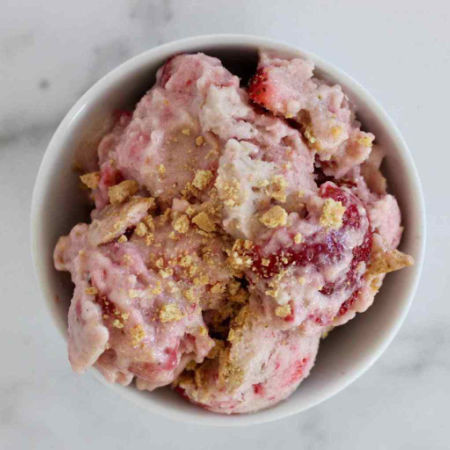 Enjoy the taste of cheesecake without all the added sugar with this "nice" cream recipe. Frozen bananas make a perfect base, adding in natural sweetness, and can be pureed into just the right consistency for a simple yet delicious frozen summer treat.
---
---
Editor's Note: Anything in this article is for informational purposes only. The content is not intended, nor should it be interpreted, to be a substitute for professional medical advice, diagnosis, or treatment. Always seek the advice of your physician or other qualified health provider with any questions you may have regarding a medical condition; Any opinions, statements, services, offers, or other information or content expressed or made available are those of the respective author(s) or distributor(s) and not of KSL. KSL does not endorse nor is it responsible for the accuracy or reliability of any opinion, information, or statement made in this article. KSL expressly disclaims all liability in respect to actions taken or not taken based on the content of this article.
×
Photos
Related Stories