Estimated read time: 3-4 minutes
This archived news story is available only for your personal, non-commercial use. Information in the story may be outdated or superseded by additional information. Reading or replaying the story in its archived form does not constitute a republication of the story.
SALT LAKE CITY — Here are 10 stories you may have missed over the weekend. As always, click on the headline to read the full story.
1. 'It's liberation, jubilee, freedom': People march in downtown Salt Lake City to celebrate Juneteenth
Approximately a hundred people marched in the streets of downtown Salt Lake City to commemorate Juneteenth's first year as a federally recognized holiday on Saturday.
2. Arizona couple dead after suspected drowning identified
Preliminary information suggests David D., and Catherine McMillan from Chandler, Arizona, drowned, but the official cause of death will be determined by the State Medical Examiner's Office, Wasatch County Sheriff's Office said in a Facebook post.
3. 37-year-old man drowns at Pineview Reservoir
A 37-year-old man drowned at Pineview Reservoir Sunday afternoon, police said. The man swam out to retrieve his son who had floated out into the water with a floatation device, but was unable to reach the child and went under the water, Weber County Sheriff's Office said.
4. 12 dead in Alabama due to Tropical Depression Claudette, including 10 children
Tropical Depression Claudette claimed 12 lives in Alabama as the storm swept across the southeastern U.S., causing flash flooding and spurring tornadoes that destroyed dozens of homes.
5. 1 dead, 1 transported by air ambulance after rollover crash near Wendover
One person is dead and another is in critical condition after a rollover crash several miles east of the Bonneville Salt Flats, authorities say. At approximately 6:20 a.m. on Sunday, a car with two male occupants in their twenties was traveling eastbound on I-80, the Department of Public Safety said.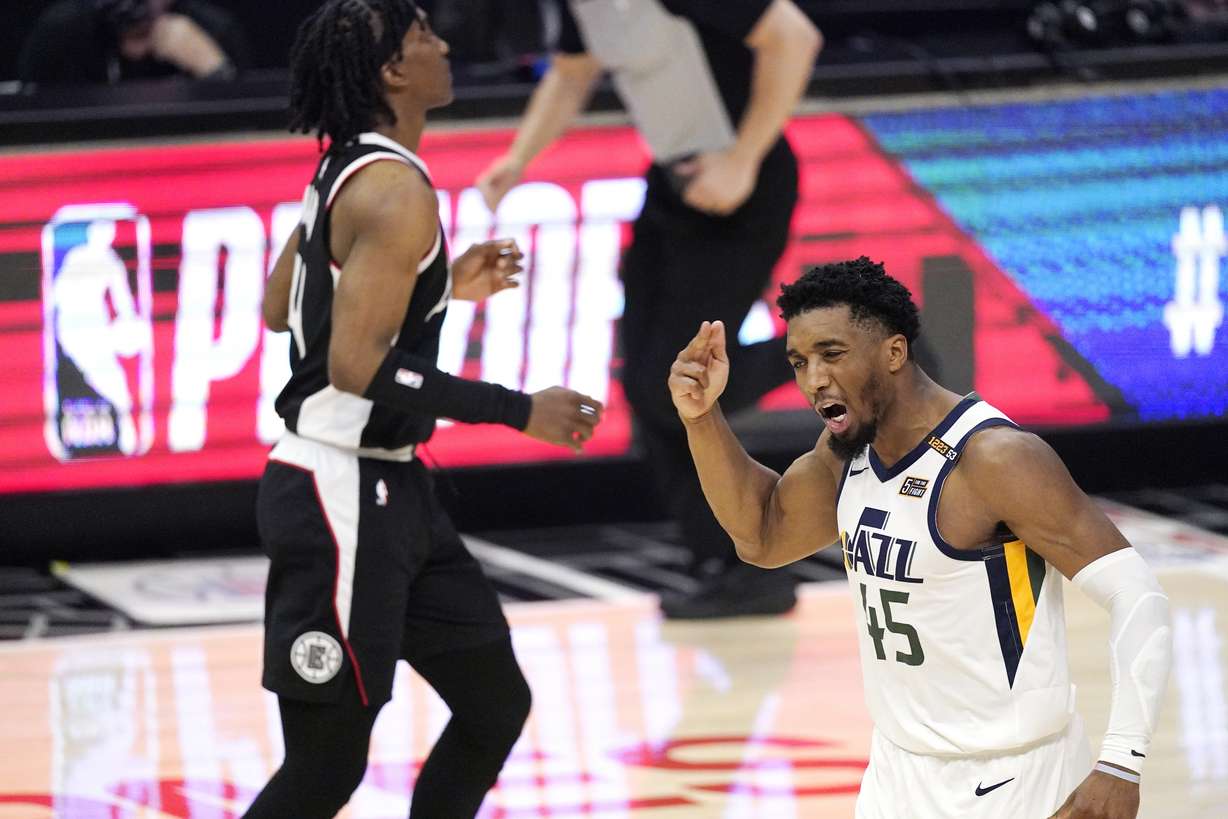 Sports
1. Holt's stoppage-time winner, Kreilach's brace help RSL snap 4-match winless skid
Erik Holt buried the match-winner off a long throw in the second minute of extra time and Damir Kreilach bagged a brace to help Real Salt Lake to a 3-1 win over the Vancouver Whitecaps.
2. Jazz blow 25-point lead and lose series to Clippers
Mitchell played at an elite level in the first half, Jordan Clarkson somehow was even better, and Utah had Mike Conley back. That all led to a 25-point lead once Mitchell buried a 3-pointer just out of halftime break.
3. After disappointing finish, where do the Jazz go from here?
So the Jazz end the season with the same questions they had following their losses in 2017, 2018 and 2019: Can they figure out how to keep up with small ball lineups?
4. 'Tears of happiness:' Herriman rugby club celebrates improbable national championship
Hansen was the first to tears — after the Mustangs held off Ignatius 21-14 in the championship game of the national high school tournament in Kansas City.
5. Team USA Tracker: Utah native Rhyan White adds 2nd bid for Tokyo with 200 back
White, a 10-time collegiate All-American from Herriman who swims for Alabama, qualified for her second event with a blazing fast finish in the 200 back, out-pacing reigning world champion Regan Smith and a strong field to take first place with a time of 2 minutes, 5.73 seconds Saturday night.
×
Most recent Utah stories