Estimated read time: 3-4 minutes
This archived news story is available only for your personal, non-commercial use. Information in the story may be outdated or superseded by additional information. Reading or replaying the story in its archived form does not constitute a republication of the story.
Editor's note: This is part of a series at KSL.com featuring some of Utah's coolest cars. If you own a customized vehicle — from sports cars to semitrucks — email jormond@ksl.com with a photo of the vehicle and a brief description for consideration.
LEHI — If you've owned a car with seats that needed to be recovered but your budget only allowed for Mexican blankets, you'll relate to the paint on this Beetle.
Growing up in California near the coast, Mike Vano always wanted a Beetle. "Cal Bugs," typically lowered with bored-out engines, twin carburetors and upgraded everything else were the rage. But, his best shot at one sold before he turned 16.
In 2018, now living in Lehi, he found a 1969 Beetle on KSL.com for $3,000. He cut a ragtop into the roof. For the 1600 cc engine he was going to just do a little chrome, but next thing he knew he was all the way to the block. So, he figured he may as well do everything.
His buddy Andy Kawahara, who you can learn more about in this archived article, had done some paintwork on Vano's Harley-Davidson and asked Vano to let him do a serape paint scheme on the Beetle. Vano gave the green light, and Kawahara gave a green, red, yellow, orange and blue serape theme to the Beetle.
The base coat is metallic silver, followed by silver metal flake. Twelve different candies followed that, with clear on top. The paint goes from hood to decklid, and Kawahara is scheduled to give a patina treatment to the rest of it.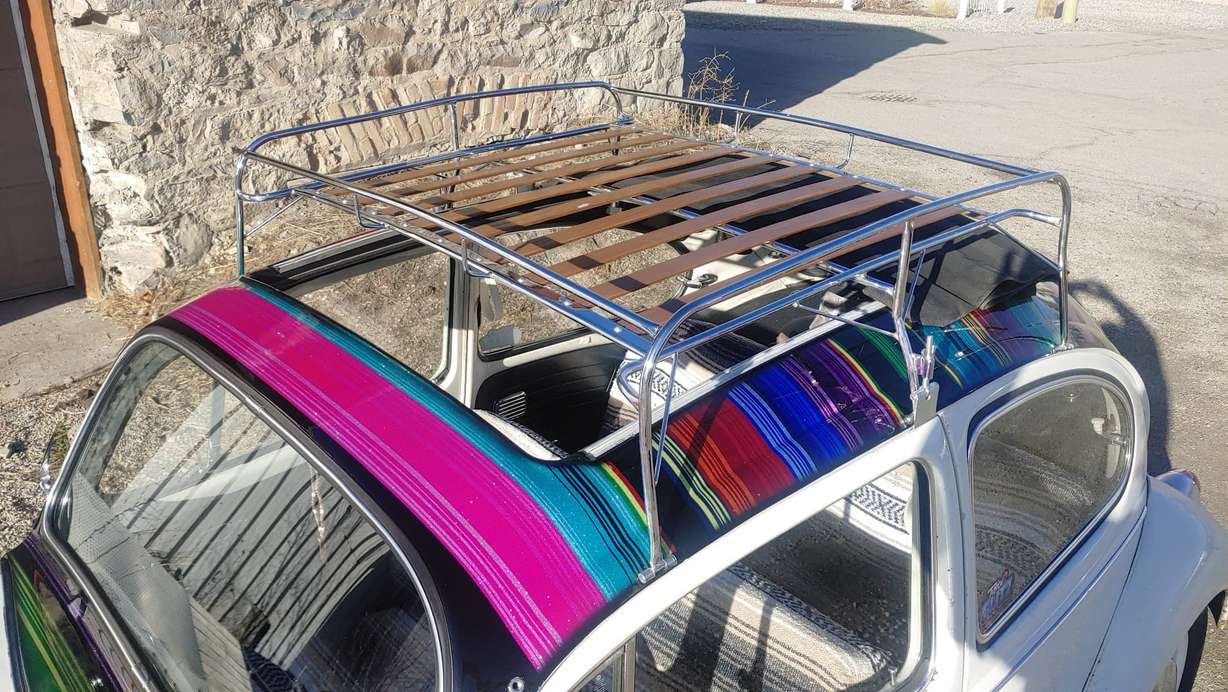 The interior follows the Mexican blanket theme with serape seat inserts sewn in, not thrown on top. They are a more subdued tan, charcoal and white scheme. Vano cut off the tops of the high-back seats to get the look of the older low-backs.
Vano said there is a lot more work to be done, including an air-ride suspension. For now, he is driving and enjoying it. He loves cruising around in the Bug and said people often stop and take pictures. When Andy was working on the decklid he did a live video that was seen as far away as Brazil and South Africa, and by Vano's brother in San Diego.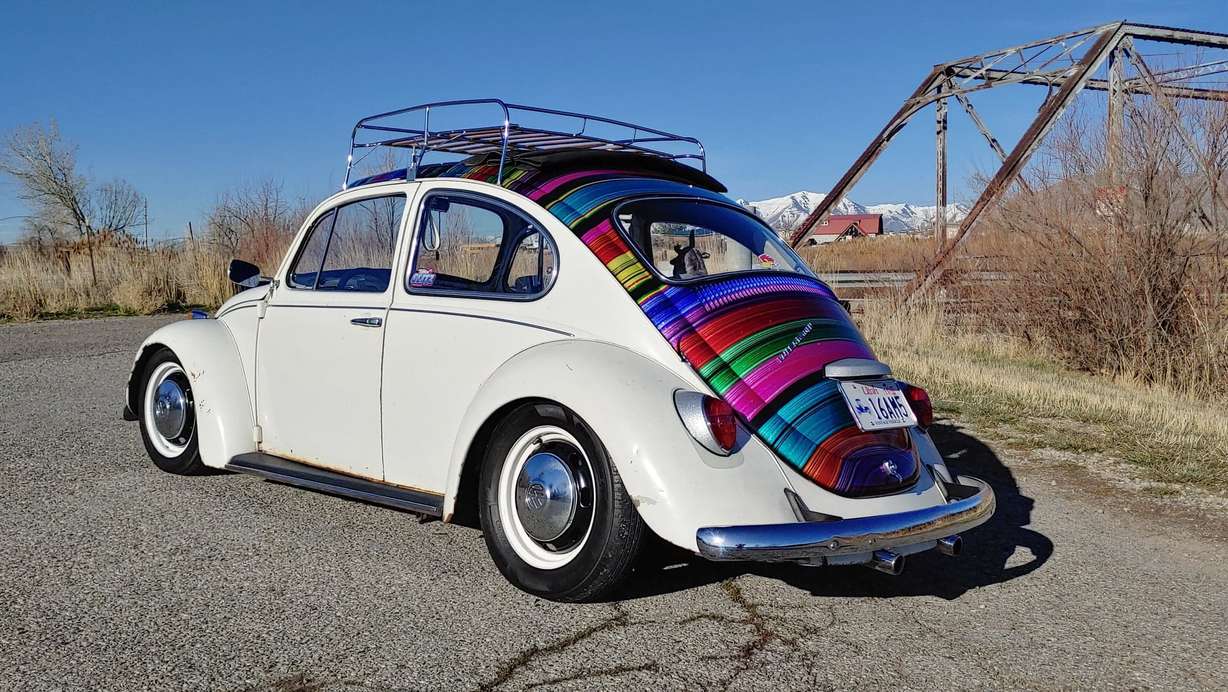 Vano jokingly said he almost has to run people over trying to leave car shows as they're jumping in front and taking pictures. When people ask him if it's a wrap, he tells them there are 250 hours of work in that paint. Vano paid several thousand dollars for the homage to what is ironically famous for cheap car interiors, but he said it's worth it for the smiles it gives him and people who see it.
You can see the Serape Beetle and meet the guy who painted it at the Rat Fink Reunion in Manti. The car show is scheduled for June 3-5, with more information at ratfink.com.
More Cool Cars:
---
×
Photos
Most recent Lifestyle stories