DELTA — The technology was supposed to be revolutionary. Using sheets of plastic referred to as "lenses" attached to metal poles referred to as "trees," a Utah-based company made bold promises to customers.
It was going to be something referred to as "solar process heat" that could produce large amounts of electricity. So thousands of people purchased the lenses in order to claim a federal tax credit and, ultimately, receive rental income on the lenses once the operation started cranking out energy.
Unfortunately, the results never came to fruition at this bizarre-looking solar site in the Great Basin near Delta, Millard County. It was never connected to the grid, and there were certainly no power purchase agreements. But that didn't stop customers from claiming millions of dollars in tax credits.
In 2018, Judge David Nuffer condemned the scheme in a contentious trial.
"The best evidence tells us there is $50 million in revenue with no productive results," said Nuffer after hearing the closing arguments, as reported by the Deseret News. "The numbers tell us this was a massive fraud to the customer and this was also a fraud on the American people who paid to operate this enterprise."
So what has become of the project site? The years haven't been kind to the controversial solar lenses, which hang in tatters from the poles like long-neglected kites. Discarded equipment litters the ground below.
Even if there was once great promise here, it's now lost somewhere in the ruins.
Check out the photos below and in the story's gallery to see what the solar site looks like today.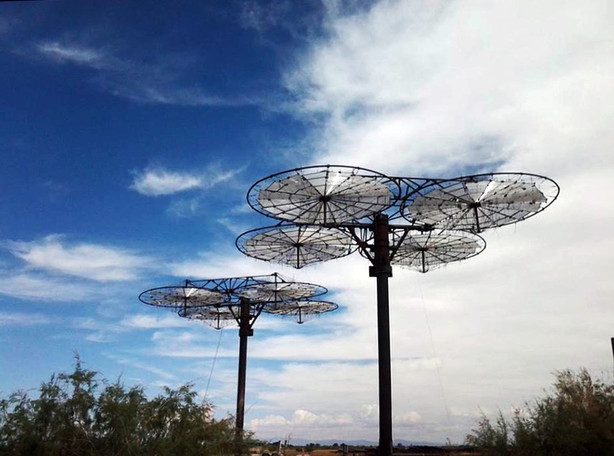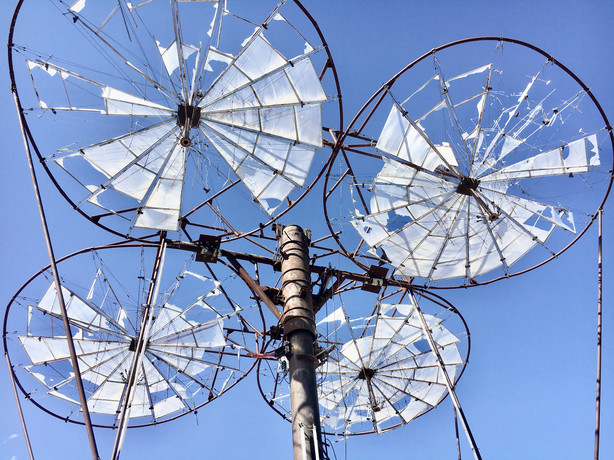 ×
Photos