This archived news story is available only for your personal, non-commercial use. Information in the story may be outdated or superseded by additional information. Reading or replaying the story in its archived form does not constitute a republication of the story.
Ed Yeates reporting An alternative source of energy, Utah's sunlight, could soon be generating lots of electricity for southern California. In what could become a massive solar project, specially designed towers are now going up in the Great Basin near Delta.
Once built, the unique solar towers will follow Utah's desert sun as it moves across the sky. Like giant magnifying glasses, each dish will focus the sun's rays to heat exchangers that will pull off heat and convert it to steam. Steam will rocket fire turbines that will drive the generators.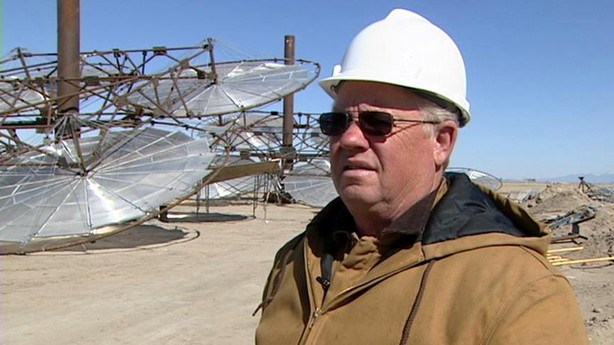 Burning pieces of cardboard and wood show the intensity of the rays, even from a residual magnification that hasn't even been focused yet. A California power consortium has already bought into the first stage of this project.
Phase one, right now, is for about 10 to 20 towers. Now imagine 700 acres of desert with a thousand towers, each tower with four solar dishes.
With each tower producing 75 to 100 kilowatts, at 1,000 towers, that's enough electricity for 50,000 homes in Southern California. It will travel from the site about five miles, intersecting into the grid near the IPP project.
Panels on the dishes are made from inexpensive plastic material. "These panels are built out of rogue plastic, and that's about as cheap as you can get. It's plastic you just throw away today. We would throw it away it's so cheap," said Neldon Johnson, with the Delta Solar Project.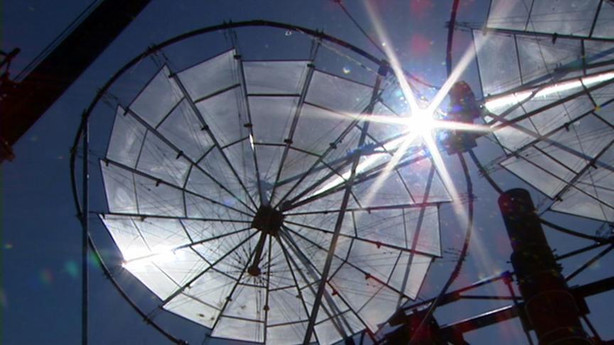 The Utah group holds patent rights on magnifying material that's impregnated inside the plastic. That will pay off in this desert, which is considered one of the best solar locations in the country. "The advantage here is because you're higher up, you've got less atmosphere to go through," Johnson said.
Land here is one-tenth the price of remote land in California. The whole facility costs about half what it would cost to build a coal-fired plant. "No pollution, no CO2 to worry about, and everybody is happy, and we're coming in for a better price than coal," Johnson said.
The future for alternative energy sources? Not bad for a start!
The Utah group has a similar project in Texas, with more on the drawing board in Nevada and Arizona. Australia, Korea and China also are considering facilities.
E-mail: eyeates@ksl.com
×