SALT LAKE CITY — The weekend after a series of shootings at Atlanta-area massage businesses left eight dead, including six of Asian descent, some Asian Americans in the Salt Lake Valley received letters threatening their lives.
The typed and printed notes celebrated the killings in Georgia and blamed Asian people for the pandemic, saying they "need to go back to their countries" before more are killed.
"Spread the word or you may die," the letter reads.
Police in Taylorsville are investigating the notes as a hate crime, while those who received them and others in Utah's Asian communities are staying inside and trying to keep family members as safe as possible.
"I feel unsafe in my own home," said a Salt Lake Valley resident originally from Vietnam. She asked that her name be withheld because she fears reprisals from whoever sent the letters. "It's hard to have a conversation with my friends and my family and tell each other, 'Let's try not to go out that much until the police make some progress.'"
The Council on American-Islamic Relations, a Muslim civil rights group, condemned the "disturbing attempt to intimidate and harass the Asian American community in Utah" and urged elected leaders in Utah to do the same in a Wednesday statement.
After telling colleagues at Forethought, the Lehi-based software company, she's been encouraged by support from employees across its ranks, with its president denouncing the threats and calling for justice.
"How the entire company's behind us means a lot," she said. But fear remains a constant.
She's made sure to stay inside over the past two weeks, and has brought her white fiancé on rare trips to the store. While she hasn't received any of the threats, others she knows have. At least four households in the valley, including in Taylorsville and West Valley City, have opened identical notes they found either at their doorsteps or in the mailbox, she said.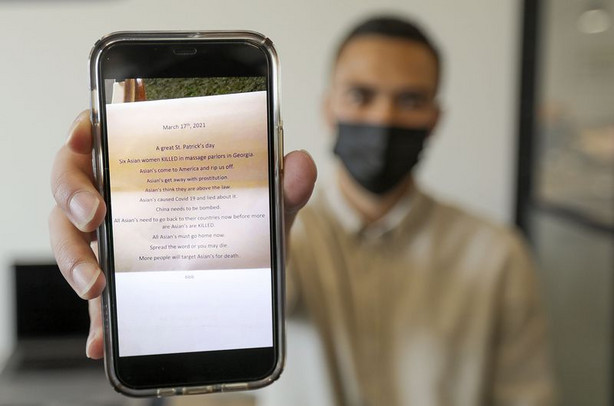 Home security cameras have failed to capture anyone dropping them off, and the notes, ending in "666," have no return address.
Those factors have made it harder for detectives to track down a suspect, said Unified Police Sgt. Melody Cutler.
"Right now, we have zero to go on," Cutler said, urging anyone else who has information or who's received the threats to report them.
"Especially serious crimes like this, this is a big deal," Cutler continued. "If we have multiple people that are receiving the same letter, it's likely coming form an individual or small group of individuals, and taking care of it before it becomes a bigger problem is the goal."
The letters don't address recipients by name, so they'd likely fit the offense of threatening terrorism, Cutler said. She noted it would ultimately be up to prosecutors to determine which charges to file.
The Salt Lake City and West Valley City police departments haven't received any such reports but are encouraging people to come forward if they're being threatened.
Dustin Watkins, of Saratoga Springs, said reports of violence and harassment of Asian Americans in other states had seemed far away, but the letters made it clear that isn't the case.
On a recent trip to the grocery store, Watkins, who's Filipino and grew up in Utah County, was walking back to his car in a face mask when he noticed that about five people did a double take and looked at him.
"Is it because I'm Asian?" he remembers thinking. "I realized I was feeling a little bit of anxiety, when that has never been a problem for me, ever."
They've never owned a gun, but he and his wife, Tori Watkins, have begun considering whether to buy one to protect their family, especially on days when she's at home with their two kids and he's at work.
"Things that I didn't even spend any energy or time thinking about are starting to actually take time and energy to consider, because that fear wasn't there before, when there is some now," he said.
Watkins, co-founder of the tech company DataBased, said any hate-fueled acts in the Beehive State are a business problem, too. He recruits college graduates from Utah, but also from other states, and now worries those of Asian heritage might hesitate to move here.
"I love Utah," he said. "I want my family to be safe and I want the perception to be good."
His brother, Dan Watkins, is the Forethought president urging solidarity and calling for greater public attention to hate crimes. After penning a post on LinkedIn, he said he's received encouraging responses from executives at tech giants like Amazon.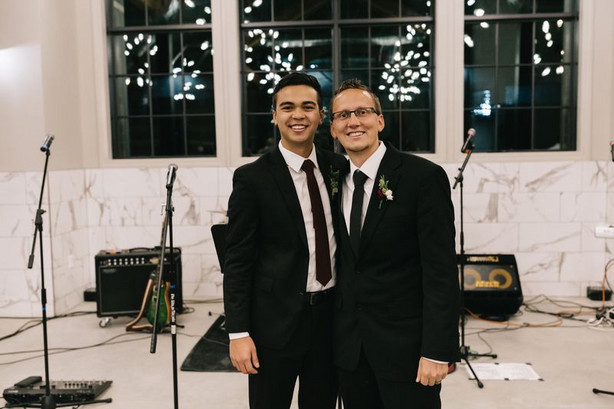 "I've worked so hard to recruit people from all over the world to come to Utah, telling them it's a safe place," he said, noting three of six employees who report directly to him are of Asian or Pacific Islander descent. "I want them to know that they're not going to stand alone, that if there are these racists, these people full of hate out there, that they're the minority."
His employee who's been hiding at home said she's heartened by the company's response and her colleagues' offers to accompany her places to make sure she's safe.
Still, she found herself wondering whether she'll need to move back to Vietnam, where she isn't confident she'll feel at home there after being away for more than 15 years.
"That moment of feeling that I don't belong to either country makes me feel lost," she said. "I will always have the feeling of, 'Utah is my home.' People are very caring. People are nice. So it's just shocking seeing that type of action in Utah."
×