Estimated read time: 14-15 minutes
This archived news story is available only for your personal, non-commercial use. Information in the story may be outdated or superseded by additional information. Reading or replaying the story in its archived form does not constitute a republication of the story.
SALT LAKE CITY — With the Utah Legislature marking the midpoint of its annual 45-day session, the issue of regulating centers for troubled teens got a high-profile boost when celebrity Paris Hilton testified on Capitol Hill about her time spent in such a facility in Provo.
Sitting in front of a panel of Utah lawmakers on Monday, Hilton said she's had the same nightmare for the past 20 years in which she's "kidnapped in the middle of the night by two strangers, strip searched and locked in a facility."
Hilton and other "survivors of the troubled-teen industry" gave chilling testimony in front of the Senate Judiciary, Law Enforcement and Criminal Justice Committee in support of SB127, sponsored by Sen. Mike McKell, R-Spanish Fork. The bill would require treatment centers to document instances of physical restraints and involuntary confinement and submit monthly reports to the Utah Office of Licensing. It would also ban chemical sedation and mechanical restraints unless authorized.
Hilton's and others' testimony left some lawmakers incredulous as to how such "disgusting" abuse of children had persisted for decades inside these youth facilities without accountability. Without debate, the committee unanimously endorsed the bill and forwarded it to the full Senate for consideration. It passed the Senate Thursday unanimously and goes to the House for debate.
Another issue that came to light this week was the fact that 22 legislative staffers received early access to COVID-19 vaccinations before the session started.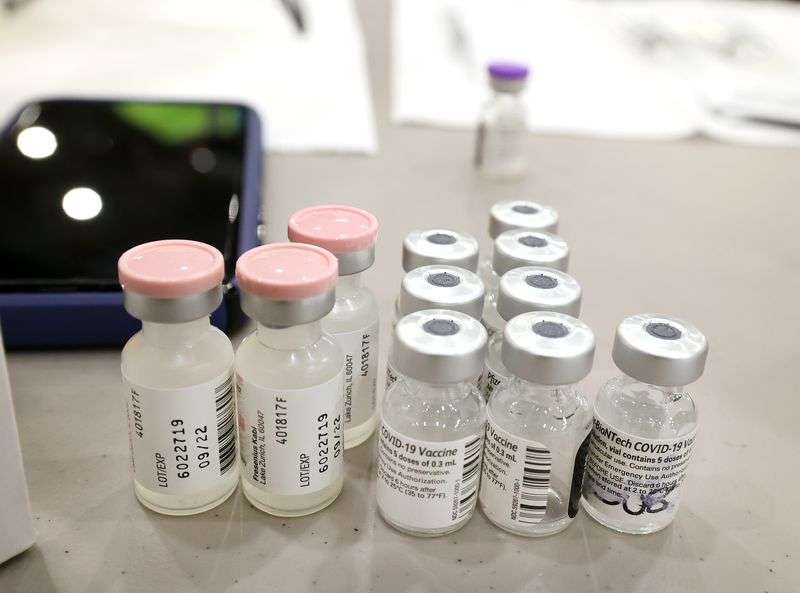 Abby Osborne, chief of staff for House Speaker Brad Wilson, issued a statement after receiving several questions from the Deseret News and other media about whether Wilson, other lawmakers or staff had been vaccinated. Current guidelines reserve vaccines for people over 70 and front-line workers in public safety and health care and school personnel.
Osborne said legislative staff worked with the Utah Department of Health to allow for the vaccination of "essential legislative staffers who work across all departments in the Legislature and whose ability to perform their duties were deemed critical."
Ninety-one bills have passed of the more than 600 bills and resolutions that have been filed for consideration in the first half of the session, which ends March 5. Other action of note this past week:
$1M requested for mental health help for stressed first responders
A Murray lawmaker is driving efforts to provide agencies throughout the state with $1 million to develop or enhance mental health resources for first responders.
"We have seen an increase in mental health needs ... but especially for our first responders, we have not seen the expansion in the kinds of programs that are specific to them," bill sponsor House Minority Whip Karen Kwan, D-Murray, told members of the House Health and Human Services Committee on Monday.
HB248 would require the Division of Substance Abuse and Mental Health to administer a grant program to provide mental health resources for first responders.
Ogden Police Chief Randy Watt also said that over the years he's seen a "marked" increase in the amount of stress that officers face. Programs are needed to identify mental health stress on first responders, he said.
Air is getting cleaner, but legislators still driving 22 clean air proposals
Air quality issues remain a top priority in Utah despite recent energy sector improvements, according to members of the Utah Legislature's Bipartisan Clean Air Caucus, who outlined their 22 legislative proposals on Wednesday.
With HB145, Rep. Ray Ward, R-Bountiful, wants the state to set a new energy efficiency goal. Utah currently seeks to reach 20% renewable energy by 2025. The bill would set a goal of 50% renewable energy by 2030.
Rep. Steve Handy, R-Layton, proposes three bills that would implement recommendations made by the Kem C. Gardner Policy Institute last year:
HB123 would direct the the Division of Air Quality to study the feasibility of creating a laboratory to examine air quality and changing climate solutions.
HB131, which Handy is co-sponsoring with Sen. Todd Weiler, R-Woods Cross, would require state facilities to submit their utility efficiency information so the state can better handle energy costs. It has passed both chambers.
Through an appropriations request, Handy is also seeking funds to start a mobile air monitoring project on Utah Transit Authority buses in Salt Lake County.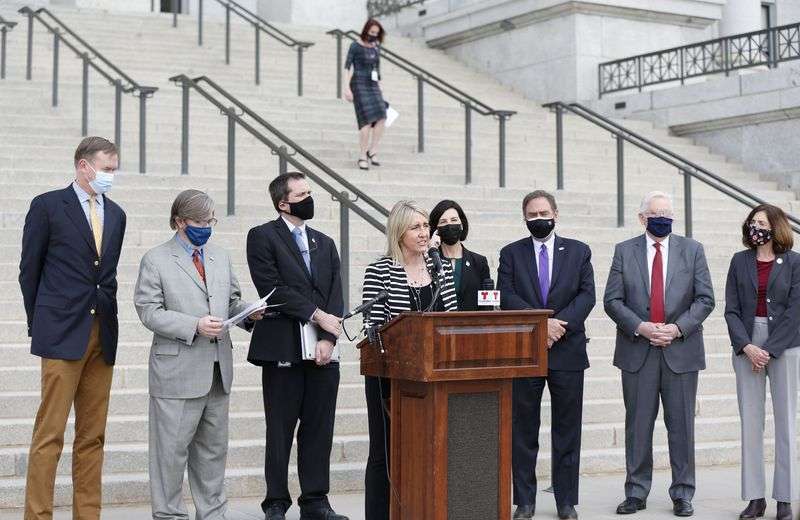 Other proposed bills would add incentives for cleaner energy.
Rep. Melissa Garff Ballard, R-North Salt Lake, and Sen. David Hinkins, R-Orangeville, are co-sponsoring HB223, which would create tax credits for hydrogen-powered systems in the state.
Rep. Joel Briscoe, D-Salt Lake City, is sponsoring HB263, which would create a clean energy fund to help at-risk communities adopt energy efficiencies.
Native American mascots in schools harmful, panel says
A resolution that acknowledges the harms of using Native American mascots in Utah public schools and encourages their retirement will be debated by the House of Representatives.
The House Education Committee voted 6-5 late Monday to give HCR3 a favorable recommendation. The resolution, sponsored by Rep. Elizabeth Weight, D-West Valley City, also encourages the Utah State Board of Education, school districts and charter schools to provide instruction in Native American culture and history.
"Native American mascots and the lack of education are hurtful to all of our students," said Weight, a retired schoolteacher.
The nonbinding resolution applies only to K-12 public schools, not colleges or universities, Weight said.
Flurry of police reform bills advance in Legislature
A Utah bill to limit "no-knock" warrants that allow police to force entry into people's homes without warning faltered in a legislative committee on Friday.
No-knock warrants have received nationwide scrutiny since the high-profile death of Breonna Taylor, a 26-year-old Black woman who was shot and killed after Louisville, Kentucky, police forced entry into her apartment during a botched raid. In the wake of her killing, the Louisville Metro Council banned no-knock search warrants as did the states of Virginia, Florida, Oregon, and at least 13 local governments or police departments.
But Utah lawmakers and law enforcement officials in the House Law Enforcement and Criminal Justice Committee balked at HB245, a scaled-back bill that wouldn't outright ban no-knock warrants, but place more guardrails around the tactic. The bill was held to discuss further changes.
Several other police reform bills cleared hurdles this week.
Among those bills that were endorsed by the House Law Enforcement and Criminal Justice Committee was one that previously stalled in front of that committee: HB62, which would add "conduct involving dishonesty or deception" as additional grounds for suspension or revocation of a police officer's certification.
A previous version of HB62 would have also allowed the Peace Officer Standards and Training Council to investigate allegations that an officer violated a department's use-of-force policy. But the bill's sponsor, Rep. Andrew Stoddard, D-Sandy, agreed to change it to say it would investigate if an officer is "found by a court or by a law enforcement agency" to have knowingly engaged in "biased or prejudicial conduct" based on "race, color, sex, pregnancy, age, religion, national origin, disability, sexual orientation or gender identity."
Other bills endorsed in committees this week:
Bill to require 'consent' training as part of sex education falls in committee
Legislation that would have required Utah's sex education curriculum to include instruction about consent — including what does not constitute consent — was defeated by the House Education Committee Monday by a vote of 4-7.
HB177, sponsored by Rep. Carol Spackman Moss, D-Holladay, also would have required instruction on coercion, sexual violence behavior deterrence, and sexual assault mitigation as part of sex education instruction for students in grades seven through 12. Parents must opt-in for their child to participate in sex education classes.
"My motivation is not to get some liberal curriculum into the schools as many people have made that accusation, but rather to give kids information that they can use to protect themselves," Moss said.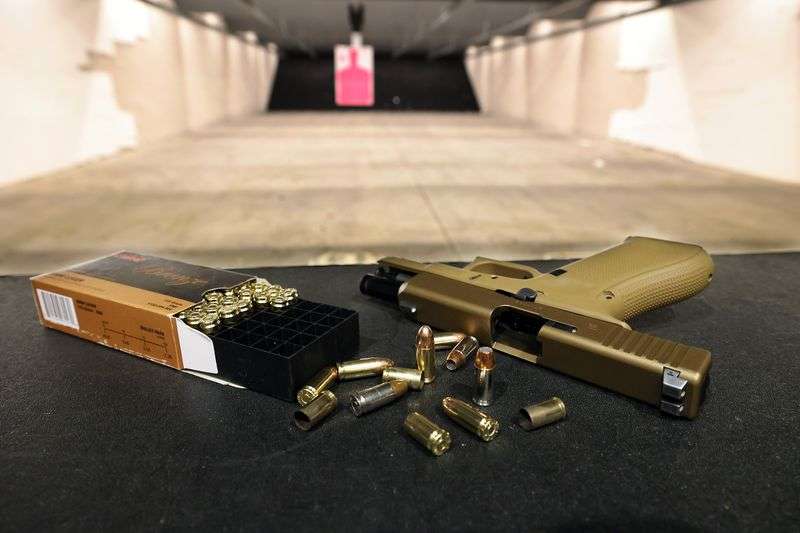 Some committee members argued that refusal skills are already part of Utah's health curriculum standards adopted by the Utah State Board of Education in 2019.
Governor signs bill to end permit requirement for carrying a concealed gun
The House put its final OK on dropping the requirement for a permit to carry a concealed weapon in Utah by agreeing to a Senate amendment Monday and HB60 was signed by Gov. Spencer Cox on Friday.
The bill passed the Senate last Friday with a 22-6 vote, and the House concurred with an amendment adjusting how funds from the permit program, which will still continue, will go to the state's suicide prevention fund. The final House vote was 51-20.
The new law will allow any Utahn who can legally own a firearm and is 21 years or older to carry that firearm concealed in public. It takes effect May 5.
The bill does not remove the conceal carry permit program as some may still need a permit in order to carry the gun in other states.
After emotional debate, bill to rename Dixie State University clears Utah House
Utah lawmakers took another step Wednesday to change the name of Dixie State University.
After nearly an hour of emotional debate, representatives voted 51-20 to pass HB278, which would launch a process to change the name of Dixie State University. The bill moves to the Utah Senate for further consideration.
Many representatives from the St. George area voted against the bill, some of whom said the process had been rushed and there had not been sufficient community input.
Sponsored by Rep. Kelly Miles, R-South Ogden, the bill would require the university's trustees, in consultation with the Utah Board of Higher Education, to select and recommend a new name for the four-year institution in St. George to the Legislature for its consideration.
An amendment to the bill adopted in committee allows the St. George campus to be referred to as the Dixie campus.
Lawmakers want to build Bears Ears visitors center to offset national monument impact
Two Utah legislators at odds over Bears Ears boundaries have joined up to push for a new visitors center to offset impact from the large growth in tourism since the southeastern Utah area became a national monument.
Rep. Doug Owens, D-Millcreek, and Rep. Phil Lyman, R-Blanding, are co-sponsoring a bill to create a Bears Ears Visitors Center Advisory Committee that would study the creation of a visitors center. The Ute Mountain Ute Tribe, Navajo Nation, Ute Indian Tribe of the Uintah Ouray, Hopi Nation and Zuni Tribe — the tribes identified in the presidential proclamation by then-President Barack Obama that established the national monument in 2016 — would take control of the facility under the bill.
Utah House moves to bring back DMV registration postcard reminders
House Speaker Wilson recently discovered he was among many Utahns who forgot to renew their vehicle registration since the Utah Department of Motor Vehicles stopped sending out reminder notices last fall.
The postcards were discontinued in September after the Utah Division of Motor Vehicles was directed to make budget cuts last year due to the COVID-19 pandemic.
Calling it "a mistake," Wilson backed HB170, sponsored by Rep. Scott Chew, R-Jensen, directing the DMV to once again mail reminders to vehicle owners.
A previous version of the bill allowed the DMV to charge a postage fee, but Chew's bill was amended to strike that line as lawmakers agreed it's worth the cost to the state to reinstate the mailer program in full.
The House passed HB170 with a vote of 72-1. It now goes to the Senate for consideration.
Lawmakers debate whether transgender athlete bill offers 'fair playing field' or discrimination
After hearing emotional testimony of both LGBTQ advocates and cisgender female athletes, the House Education Committee recommended a bill that would bar transgender athletes at public schools from participating in girls sports.
HB302, titled Preserving Sports for Female Students, would require public schools to designate athletic activities by sex. It would prohibit a student of the "male sex" from participating in athletic activities designated for female students.
Arguments in support of the bill hinged on the history of women's sports and some cisgender (not transgender) women athletes' fear of losing their hard-earned place, while those against the bill decried its constitutionality and its potential effect on transgender kids.
Bill sponsor Rep. Kera Birkeland, R-Morgan. said her bill will promote fairness in sports, Troy Williams, executive director of Equality Utah, said it will do the opposite.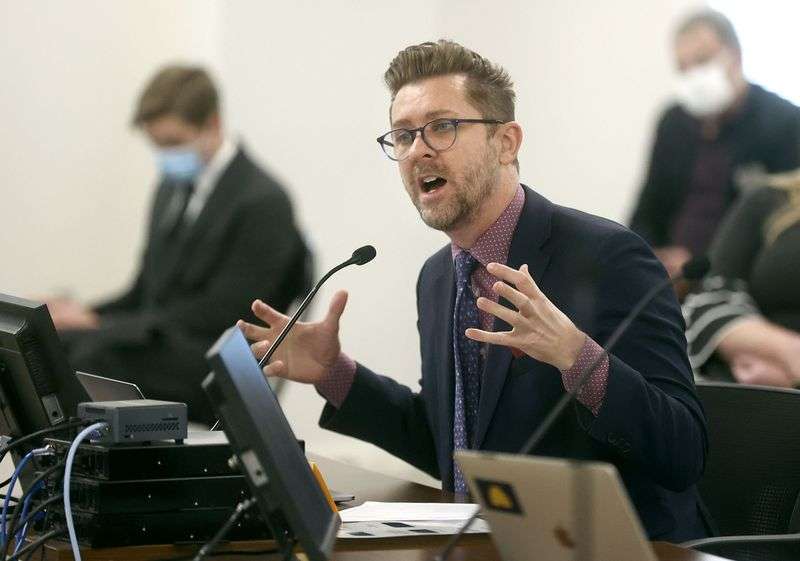 "I don't believe that the representative's intent is to harm transgender students, but the impact most definitely will," Williams told the committee.
The debate about transgender women in sports is also raging on the federal level. Idaho passed a first-of-its-kind law last year that bans transgender women from playing high school and college sports in the state. But a federal judge blocked it from taking effect.
Sen. Mike Lee, R-Utah, is leading 13 of his GOP Senate colleagues in introducing the Protection of Women and Girls in Sports Act, a bill that he says would protect athletic opportunities for female athletes.
Sen. Mitt Romney, R-Utah, also recently said he believes children "shouldn't be competing with people who are physiologically in an entirely different category, and I think boys should be competing with boys and girls should be competing with (girls) on the athletic field."
Gayle Ruzicka, Eagle Forum president, said 50 years of work from women will be "overturned if they can have males in sports" as biological males are born with features that make them predisposed to be better at sports.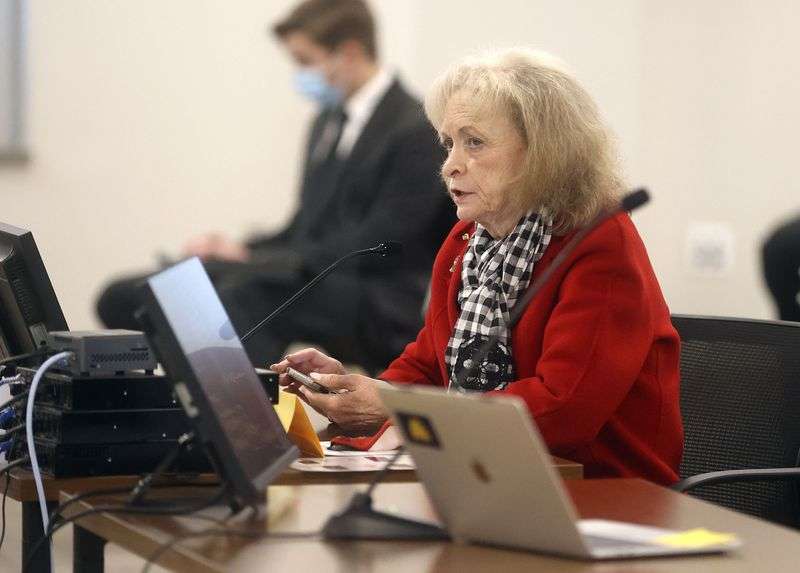 "If we allow men to participate in women's sports, the message to the women is that you deserve equal opportunities except in sports," Ruzicka said during public comment.
Senator hopes to boost COVID-19 testing at schools to keep kids learning in person
A bill originally seen as a way to push the Salt Lake City School District into returning all students to the classroom is now focusing on testing for students after its sponsor made major changes Friday.
The language of SB107, sponsored by Sen. Todd Weiler, R-Woods Cross, was substantially altered from requiring the State School Board to reallocate money from schools that did not offer in-person learning to all students to focus instead on requirements surrounding "Test to Stay" protocols and thresholds.
The bill would require the Utah Department of Health to provide support to schools that initiate widespread COVID-19 testing under the Test to Stay program. It also establishes a 2% case threshold, up from 1% of the school population when schools must take steps to mitigate further spread of the virus, which often includes shifting to online learning.
Sen. Derek Kitchen, D-Salt Lake City, praised the change.
"This is a bill now that supports our teachers, supports our children, makes sure we have the resources in time to keep students safe at school," Kitchen said.
The Utah Senate voted to accept the substituted bill, which was put on hold to give senators time to review the changes before considering it next week.
Contributing: Katie McKellar, Ashley Imlay, Hannah Petersen, Marjorie Cortez, Amy Joi O'Donoghue, Mitch Wilkinson
×
Related stories
Most recent Politics stories