Estimated read time: 4-5 minutes
SALT LAKE CITY — After COVID-19 grasped the world in its stranglehold last March, Sundance Film Festival organizers had 10 months to figure out what the event — normally a highly social environment in Park City — would look like during a global pandemic.
The coronavirus pandemic forced organizers to break down the purpose and goals of Sundance and come up with a way to translate those to a virtual platform.
"The festival actually is coming from a place of needing to completely reimagine and take the pieces that we know are part of our essence and build them into something different to meet the moment," festival director Tabitha Jackson said Thursday morning during a kickoff press conference.
The 2021 Sundance Film Festival starts tonight and continues through Feb. 3, with a largely digital format that seeks to preserve some of those social connections of the festival, while catering to an audience that is sitting in their own living rooms across the world.
The festival program includes 72 feature films, as well as a number of short films, talks and panels, and other cinema-centered experiences.
Among the films premiering Thursday evening after a festival welcome event are "In The Same Breath," a documentary exploring the early days of the COVID-19 pandemic in Wuhan, China, and "Summer of Soul," a documentary directed by Ahmir "Questlove" Thompson about a 1969 soul music concert series in Harlem, New York.
For each day of the festival, films will premiere in one of five slots throughout the day — the first movies starting at 10 a.m. MST, and the last ones starting at 10 p.m. A question-and-answer session with filmmakers also will start after each film premiere.
There will also be a second screening period the day after a film's premiere, giving people who missed out the first time around another chance to see the films.
The idea behind the staggered schedule of premieres is to preserve the sense of anticipation surrounding film screenings that is usually buzzing through Park City during the festival, Jackson said.
That anticipation would have been lost if the festival had simply dumped out all the films for on-demand viewing, she added. But festival organizers sought to keep that aspect of the festival and translate it to the virtual format.
"This additional dimension I think is really exciting," Jackson said.
In another attempt to preserve the connective aspects of the festival, organizers have created a social media-style feature in the festival's "New Frontier" section.
Festivalgoers can create a personal avatar and virtually mingle through a space filled with fellow film fans. You can encounter people in that space in a virtual manifestation of how you might bump into someone on the streets of Park City in a normal year and strike up a conversation.
New Frontier's "Film Party" feature allows people to virtually gather after the Q&A session following a film's premiere to discuss what you just watched — the same way people might casually discuss films while riding a Park City shuttle bus between screenings in a normal year, Jackson said.
"We knew that we had to create and design moments of connection," she said.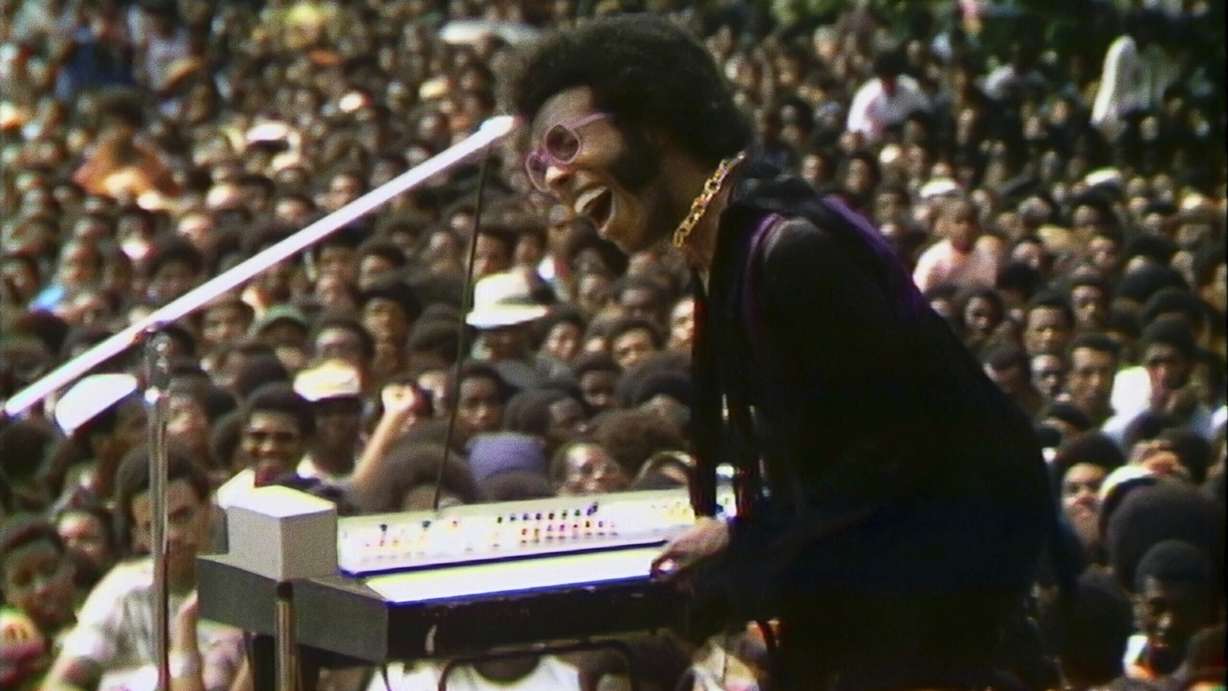 Though the pandemic created a dilemma for how to design a new-look virtual festival, it's not without its benefits for Sundance. Organizers anticipate 2021 will see the festival's largest-ever audience since it's available for almost anyone in the U.S. with a computer and internet access, said Sundance Institute CEO Keri Putnam.
The 2021 festival will also be one of the first events to showcase work that was created during the pandemic, Jackson said. There are several projects on the festival slate where the impact of the pandemic is evident, either through their subject matter or aspects of their format such as virtual casting, she said.
"Because artists are so creative and they make art by any means necessary, we also got films (submitted to the festival) that were made in COVID," Jackson said.
Both Jackson and Putnam said they're excited to see how this 2021 experimental festival turns out, and they hope they can learn from this year's event for future festivals down the line.
There are parts of the virtual festival that organizers anticipate carrying on for future festivals, even when things get back to normal and the event goes on in Park City.
"The possibilities of reach and access and participation to a global audience — that I want to carry through in whatever way seems appropriate," Jackson said.
But organizers are also keeping an open mind and know there will likely be things that don't work out this year that will be scrapped for future festivals, she added.
One thing is certain: Everyone at Sundance is looking forward to being able to gather together in-person after the pandemic is over.
"I can't wait to be back together in a collective experience," Putnam said. "That will for sure be part of our future."
For more details about the festival and how to experience it this year, visit festival.sundance.org.
×
Related Stories