SALT LAKE CITY — Thirty years ago, Primary Children's Hospital cancer patient Nicole Meier was touched when she saw photos of sick children near beautifully decorated Christmas trees as she walked around the Festival of Trees.
When her parents explained that the money from the trees goes to helping those children, she knew she wanted to help.
"She said, 'Mom, we need to do a tree for all those sick kids at the hospital next year,'" Nicole's mother, Linda Meier, recalled. Soon after, the Meier family faced tough times financially and received aid from the funds raised at the festival.
Tragically, the then 11-year-old died a few months before that year's festival began. With the feelings too raw, Linda Meier didn't decorate a tree. But the next year, with the memory of her daughter's wish in her mind, Meier knew she had to keep her promise.
"I really debated back and forth whether I really wanted to do it or not, but I had made a promise to her and I decided I could do one tree and be done," she said.
Now, 29 years later, the festival has become a beloved tradition for Meier and her family.
"When we were decorating that first tree I didn't feel sad," she said. "It just brought joy to our lives, and I love that joy and that comforting feeling that I had better than the grief I had experienced the year before.
"It means a lot to me to be able to give back to Primary Children's," she added.
Since its founding in 1970, the festival has raised nearly $40 million for the hospital through an auction of the Christmas trees and other seasonal items.
In order to comply with the state's COVID-19 restrictions, this year's event will be held 100% online, with the trees housed at the Vivint Smart Home Arena in downtown Salt Lake City. Participants will be able to see a 360-degree virtual view of a tree before bidding.
"COVID-19 has had an incredible impact in our community, certainly in health care, and it has a lot of people sort of down," said Primary Children's Hospital CEO Katy Welkie. "We wanted to make sure that we didn't lose the spirit, that we were able to find the joy and really bring that love of Festival of Trees to life."
In what would usually be a packed arena full of basketball fans or concertgoers, the Vivint Arena is instead filled with 170 decorated Christmas trees ready to be auctioned off next week.
"There's no better way to start the holiday season than to give to a child," said Shauna Davis, chairwoman for the festival's board.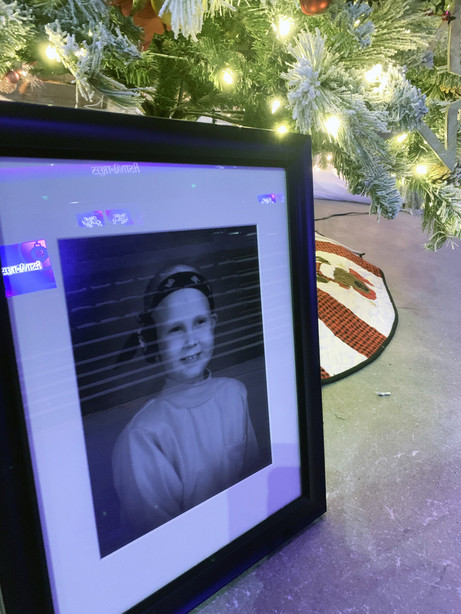 In a typical year, more than 700 trees would be decorated and auctioned off. The event had to be scaled back this year, but organizers are grateful it could continue despite the global pandemic.
"We have reinvented, recreated and reimagined the Festival of Trees so that it can go on," Welkie said. "The children still need you."
The proceeds not only help parents pay for care but also fund different treatments for the children, like music and art therapy. Welkie said these are the things that make the hospital "special for kids, and it makes it so it's not quite so scary and hard."
That was true for Nicole Meier, too, according to her mother.
"Even now, I remember the doctors and nurses that took care of my daughter," she said. "They were so compassionate and so loving. She would say that that was her second home.
"She never felt threatened or uncomfortable there; they made her feel important."
Hosting the event online opens it up for anyone to attend, and Welkie said she hopes to see some people from different states joining in since the hospital serves several states in the Intermountain West. Going forward, Davis said she hopes to see a hybrid of virtual events combined with the traditional in-person festival to create a more inclusive experience.
The auction begins Dec. 1 and runs through Dec. 4, when singer Alex Boye and two former Primary Children patients will host a special live event. In addition to Christmas trees, patrons can purchase wreaths, quilts and other goods from the online store, and children can also video call Santa through the event. More information is available at MakeGoodGrow.org.
"I hope that's what this virtual Festival of Trees will do for people — just let them enjoy Christmas," Meier said.
×
Photos