Estimated read time: 5-6 minutes
This archived news story is available only for your personal, non-commercial use. Information in the story may be outdated or superseded by additional information. Reading or replaying the story in its archived form does not constitute a republication of the story.
SALT LAKE CITY — Not many people would describe a stabbing as an opportunity or a blessing. But Lauren Willardson, 19, from Utah, said being stabbed nine times by her neighbor while serving as a missionary for The Church of Jesus Christ of Latter-day Saints has helped bring her closer to Jesus Christ.
"It's given me so many more opportunities to become like Jesus Christ, and hopefully help others come unto him," Willardson said. "That's why I view it as an opportunity and a great blessing."
Three months into serving a Spanish-speaking mission in Houston, Texas, Willardson and her companion were attacked in their home around 4 a.m. on Aug. 16. Jeffrey Ferman, 17, was later arrested and admitted to the crime, according to KPRC News in Houston. Ferman had lived next door to the missionaries with his extended family.
Willardson found out the assailant's identity shortly after the incident and said she forgives him and was never angry at him — even as she fought for her life during the stabbing. Instead, she wishes the best for him.
"I felt sorry for his family," she said. "It was really sad, you know? You feel sad that someone would make that decision and how it's going to affect their life. You just hope for the best for them that they can find Jesus Christ themselves."
The young woman drew on her religion to help achieve forgiveness and ultimately cope with the traumatic experience.
"If you're close enough to Jesus Christ, and trying to be a good person your entire life every single day, then when something like this happens — or you don't have the capacity to forgive the way you would maybe want to — that's where the grace of Jesus Christ is there," she said. "If you've built that relationship, you can access that well of grace and draw out the forgiving power that you need."
Forgiveness might not always come easy, but the alternative is bleaker, she added.
"God didn't want me to be stuck with the anger or the hurt or whatever it may be after an event like this if I couldn't forgive him," she said. "Because I was trying to do good things and be in a good place and be a good person, I think that he blessed me with that well of grace to draw from so I could forgive him completely."
Since the incident, Willardson has completed trauma therapy and physical therapy, even having to relearn how to eat, sit up and walk again.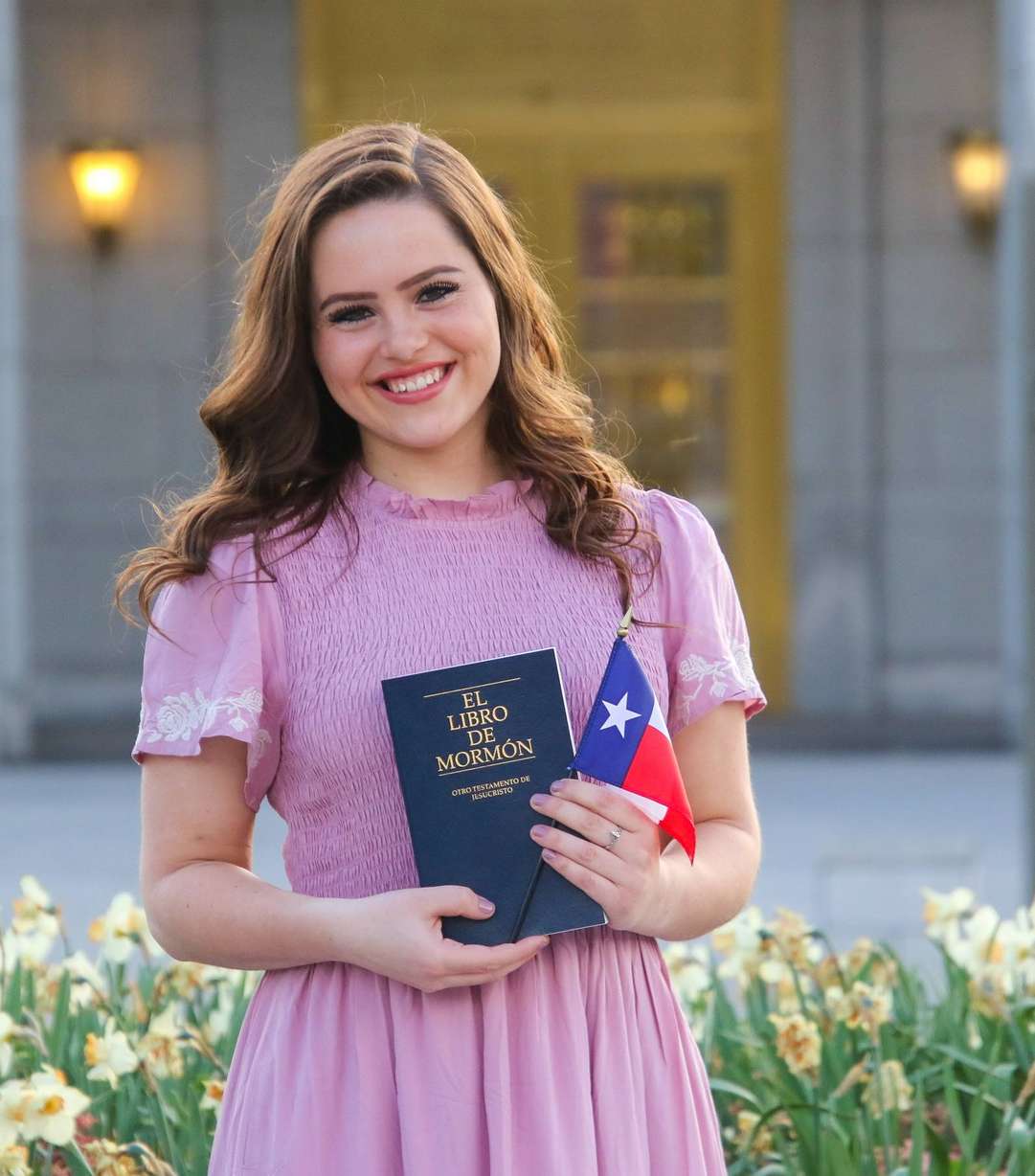 "The greatest peace and healing that you'll find is going to come through Jesus Christ," she said.
Willardson has mostly recovered, with the exception of some lasting nerve damage to her nondominant hand, and doctors aren't sure if the functionality will ever fully return. But in what Willardson described as another miracle, all of her injuries were suffered on her nondominant side.
At the end of September, the 19-year-old penned a viral Facebook post about her experience in which she reflects on the similarities of her injuries to those Christians believe were suffered by Jesus Christ on the cross.
"As I sat there with my limbs tensing up to the point I could not move, not knowing if I was going to bleed to death, I remember looking down at my hand and seeing that it had been stabbed through the middle," she wrote in the post. "While you may think that this would be an alarming sight to behold, I remember feeling the greatest peace as my mind instantly thought of a similar wound in the hands of One much greater than I."
She continued, saying: "With these three wounds I have learned more about the Atonement of Jesus Christ than I had ever understood previously. As I thought of His pierced hands, and feet, and side, and felt the pain of my own wounds in similar spots, I finally understood a microscopic proportion of just what Christ went through to save us. There are no words that can describe the amount of agony Christ chose to endure to save us."
With more than 28,000 likes, thousands of comments, and another 27,000 shares, it's clear her message resonated with others.
"I think it just makes the sacrifice that much more worth it," Willardson said about reaching so many people with her post. "I feel very humbled and grateful for this opportunity that I've had, you know, just wanting to be worthy of this experience because God has given me the opportunity to help so many other people through it."
Even before her viral Facebook post, thousands of people across the country were praying for Willardson and her companion's recovery — something she says she is eternally thankful for as she waits out the recovery process.
"I just hope that everyone knows how grateful I am for all the prayers," she said. "We just hope everyone knows that we're so grateful and that we wouldn't have had the miraculous recovery that we did without their prayers."
Once Willardson is cleared by doctors, she will receive another call from the church and be able to return as a missionary. She hopes she can go back out later this year or in early 2021. Her missionary companion, who also suffered injuries in the attack, is also expected to make a full recovery.
×
Related stories
Most recent Religion stories