Estimated read time: 4-5 minutes
This archived news story is available only for your personal, non-commercial use. Information in the story may be outdated or superseded by additional information. Reading or replaying the story in its archived form does not constitute a republication of the story.
SALT LAKE CITY — Local independent bookstore Weller Book Works has survived 91 years of shifting values and economies, and now they are scraping by during the COVID-19 pandemic that has put other indie bookstores in danger of closing.
Since the 1990s, lots of independent bookstores have gone out of business as behemoths like Amazon and Barnes & Noble knocked out the competition. Some survived through adaptation by picking a niche and sticking to it.
"We are a survivor," bookseller Tony Weller said of the store at 607 Trolley Square that has been in his family for generations. He means that the store is one of the last independent bookstores that refused to be cornered into a specialty. They sell new books, secondhand books and rare books.
"I've lived through the bruising bookstore battles," he said. "My family has kept the store going through so many disasters. So, when the pandemic hit, I thought to myself, 'This is my disaster. How will I get through it?'"
When Weller's father's father began the store, it was a tiny, hole-in-the-wall shop. Under his father's care, the store gained a reputation for selling banned, controversial books. Weller started working at the store at age 10, and it has grown with him.
Now the store fills its walls and high ceilings with books in carefully curated patterns. It is incredibly well-organized yet imaginative, with reading alcoves reminiscent of slot canyons in southern Utah.
"I love this place," Weller said. "My favorite moments are when the streetlights are illuminating the store and I feel the spirits of authors. It's a place where ideas fly around like dust."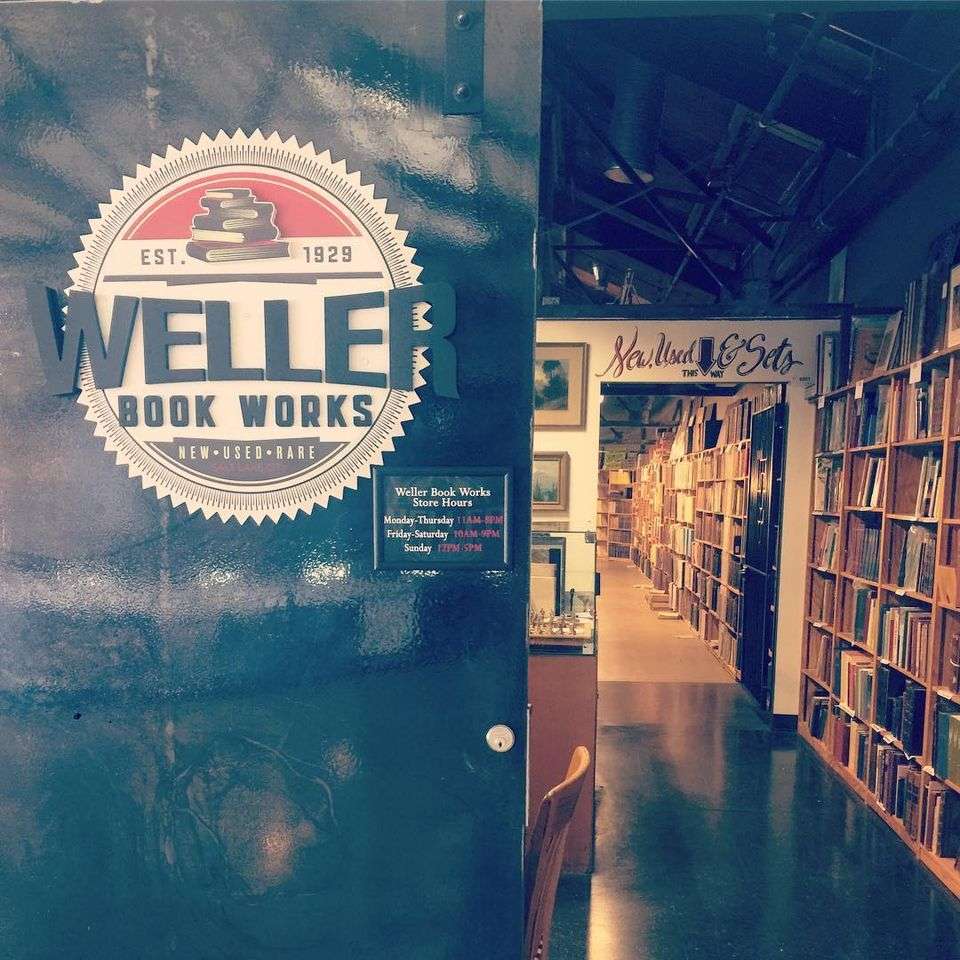 Tony Weller's wife, Catherine, handles the new book side of the business while he handles the used and rare books. His daughter also works in the business. It's an addicting place to work, Weller explained.
When the store closed down in March, the couple spent six days a week filling internet and curbside orders. Catherine Weller had to find a way to stay on top of new demands—books on gardening, crafting, home improvement, racism and protests. In the chaos, they had to temporarily let go of employees, holding onto the hope that they would survive on unemployment.
"I'm more of a book person than a business person. I felt determined that I didn't want my staffing expenses to grow faster than our sales," Tony Weller said. "Some of the days, it's clear we don't have enough money. We're not rich people with big bank accounts we can draw upon."
Now they have brought back employees with reduced hours, but not even the owners have resumed full-time employment.
---
My favorite moments are when the streetlights are illuminating the store and I feel the spirits of authors. It's a place where ideas fly around like dust.
–Tony Weller, Weller Book Works
---
Salem Rogers, the most recently hired Weller Book Works employee, has now worked longer with a pandemic than without one. Initially, they came back to work when the store hadn't fully opened to the public yet. It was a little haunting.
"It's a very different job when there aren't customers to interact with in person. The human touch is part of what makes it fun," Rogers said.
The store has implemented safety protocols based on U.S. Centers for Disease Control and Prevention guidelines, including a mask requirement, social distancing, floor markings, hand sanitizing stations, and plexiglass barriers for employees.
The staff has tried to adapt to hosting online events rather than in-person events. But the online experience just isn't quite the same, especially when it comes to browsing before and after the events.
"There's an enormous difference between browsing online and the experience of actually walking through a bookstore, because you stumble across things," Rogers said.
Related:
Losing more independent bookstores during this pandemic, even if it's not his own, is enough to make Tony Weller want to cry. Just standing in a bookstore, surrounded by an insurmountable amount of information can broaden your human experience, he explained.
He says going forward, he hopes people do three things: support independent bookstores, read and vote.
"When I look at the world and see the problems of the world, I think what are the simple solutions: I come back to education and learning," he said. "I don't care what you're reading. If you read something, you become a better human."
---
×
Photos
Related Links
Related Stories