Editor's note:This article is a part of a series reviewing Utah and U.S. history for KSL.com's Historic section.
SALT LAKE CITY — Fall will likely feel completely different this year, especially for fans of college sports.
All five of Utah's Division I public university football programs have the sport on hold this fall. Other fall sports, such as women's soccer, women's volleyball and cross-country, are also facing postponements across the region due to COVID-19 concerns.
The Mountain West, home to Utah State University, announced on Monday it was postponing all fall sports; the Pac-12, which houses the University of Utah, announced the following day it was postponing all sports competitions through Jan. 1, 2021. On Thursday, the Big Sky, West Coast Conference and Western Athletic conferences announced plans to postpone fall sports. BYU, Dixie State, SUU, Utah Valley University and Weber State are all members within those conferences.
While what's happening to college sports now is extremely rare, it isn't quite unprecedented. Since the COVID-19 pandemic began, we've looked at several parallels to the 1918 influenza pandemic because, in many ways, it's the last time a pandemic involving an unknown virus without a vaccine has deeply affected American life. We've looked at the pandemic as a whole, use of masks, and even lifting restrictions.
Here's another parallel: sports.
In many ways, this will be the quietest fall in college sports since 1918 — although war was also to blame back then. Utah newspapers from the time carried hundreds of stories about sporting cancellations tied to two primary causes: World War I and, later, the influenza pandemic. They provide what it looked like as sporting events were canceled more than a century ago.
Here's a look at what happened to sports in Utah during the last widespread pandemic in U.S. history.
The unraveling of professional sports
The war and the pandemic played a role in pro sports at the time. MLB also played a shortened 130-game season in 1918 due to the war. In the 1918 World Series, which was played in early September instead of October, the league banned the infamous spitball pitch for the first time as a "health precaution," the Philadelphia Inquirer noted. That's not unlike baseball banning spitting this year. The pitch was permanently banned in 1920.
One of the images of the era floating around the past few months — an image showing a batter, catcher and umpire all wearing "flu masks" during a game — was taken a few months after that. It's actually from a California Winter League game in January 1919. The masks were mandatory because Pasadena, California, had recently issued a strict mask policy, according to the Society For American Baseball Research. It also came after the league was forced to pause for six weeks due to the influenza outbreak, and after a game was postponed the previous week because "both teams rebelled" against the mask order.
The 1919 Stanley Cup Finals between the Seattle Metropolitans and Montreal Canadiens was called off mid-series when most of the Canadiens players became infected with the flu during the third wave of the virus in North America. One player even died from it. It was the first time since it was created in 1893, and one of only two years the trophy wasn't awarded — the other being the 2004-05 NHL lockout.
How Utah college football's season got derailed
Both factors derailed college sports nationwide, as well. There were really just two college football teams in the state in 1918: the University of Utah and Utah State University. The U. football team's postponement of fall football in 2020 will be its first missed fall season since that year. Utah State University didn't play in 1918, either, but also had a short hiatus in 1943.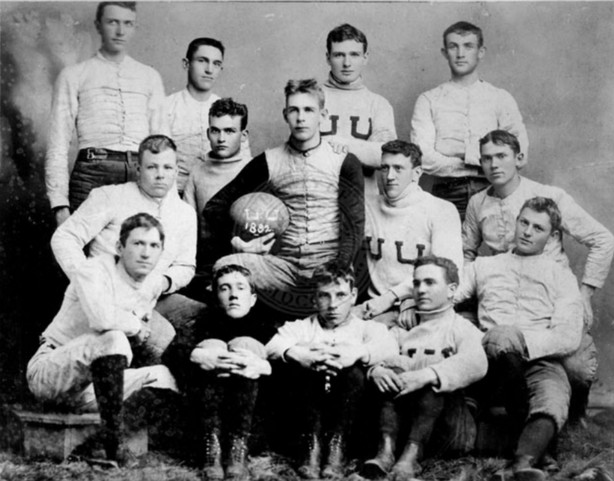 Diving through Utah newspaper archives available online, it's clear both schools intended on playing football in 1918, before college football in Utah hit a double-whammy in September and October that ultimately doomed the season.
It was also evident college sports were threatened throughout 1918 in Utah and elsewhere — and you could see why. There were many articles at the beginning of the year highlighting how the military recruited athletes.
For example, a Salt Lake Tribune article dated Feb. 3, 1918, mentioned how star athletes have a different ability that makes them desirable for the military. The ones highly sought after: the star quarterback, the guy who shoots the basketball, or the captain of the baseball team.
"It is a special 'sense' in itself — a sixth sense — this particular gift of the college athlete," the article states.
A related article, aptly titled "baseball players make good bomb throwers," described exactly what you'd suspect: Militaries wanted baseball players because of "their natural ability to grenade throwing" that was superior to anyone else.
A wire article printed in the Salt Lake Telegram that day also stated 18 colleges in the eastern part of the country dropped athletics altogether due to the war.
The recruiting efforts for athletes intensified as the war progressed. A wire article printed in a Feb. 22, 1918, edition of the Tooele Transcript Bulletin highlighted how a former Auburn football player described in a letter that war was better than football: "Tom McClure, former Auburn football star, declares that going over the top in France beats charging into an opposing eleven. ... He was in the thick of the recent hostilities that resulted in several American casualties, but declares the game in France beats football at that."
Wartime rules
The collapse of Utah's football season that year wouldn't come until much later in the year, in what became a topsy-turvy fall in college sports news. On Sept. 12, 1918, the U.S. War Department banned college athletic programs with student army training corps from making long trips, which seemed to impact most universities.
It was around this time that college football schedules in Utah were first reported to be in jeopardy, as well. It was noted in the Deseret News that the football ruling was similar to a baseball ruling, where games continued but against regional foes.
"The University of Utah Agriculture College — in fact, all the institutions in the Rocky Mountain conference, are affected. The order, which was issued late yesterday afternoon, created too much of a panicky feeling among grid followers (it) seems," the Deseret News reported on Sept. 13, 1918, adding that the U.'s school president said at the time he didn't think the order "would stop football."
But a cascade of college athletics competition postponements and cancellations came quickly after the order. According to news reports at the time, the University of Minnesota became the first program to postpone its season. The Big Ten Conference — not unlike their decision this week related to COVID-19 — quickly announced it was deferring its football season, according to a Salt Lake Telegram article printed on Sept. 14, 1918. Big Ten conference games wouldn't be played until November that year.
The report that day also quoted U. officials who seemed to flip their stance and acknowledge they may only be allowed to play Utah State that season.
By Sept. 22, 1918, it was reported Utah schools wouldn't be allowed to play Colorado schools. University of Utah's football coach was "almost on the verge of giving up the gridiron game for the season," the Salt Lake Telegram then reported on Sept. 24, 1918. Days later, it scheduled a football game in Los Angeles for November — but that was short-lived.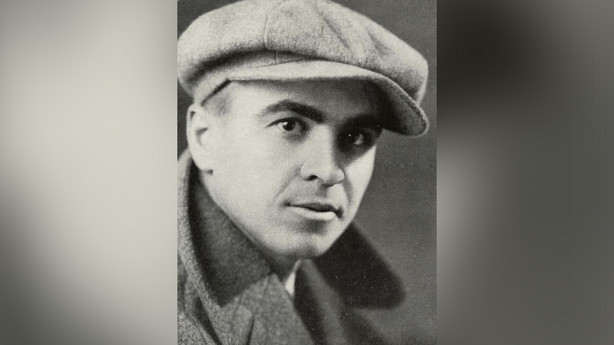 What likely appeared as the final dagger to football in Utah at the time came before the end of September, when the War Department ordered that football players couldn't leave universities except for on Saturdays in October, and on Friday nights in November but with them returning by Sunday nights. Considering this was an era before vast air travel, newspapers stated it likely meant football could only be played against nearby teams.
Some regional college football games in the country did continue in October. But as this was unfolding, so was the strongest wave of the 1918 influenza.
Pandemic-caused cancelations
A report from a Great Lake naval base in late September 1918 stated that a flu outbreak canceled baseball games and football practices for a team scheduled to play the University of Iowa. This was about the same time the pandemic's effects on American life were first recorded in Utah newspapers.
National reports of remaining college football games being canceled due to the flu surfaced in earnest by mid-October 1918. Even Utah high school football games started getting canceled.
Utah State then became the first Utah university to cave, making the decision on or around Oct. 25, 1918, to abandon sports for the year. A Deseret News edition from the following day not only reported that story with the headline "football looks like a dead sport here this year as Aggies quit," but also reported in the same paper that the state's health commissioner began asking Utahns to wear "flu masks" that day — to get an idea where the pandemic was at in Utah at this point.
"When the ban on public gatherings was placed by the state board of health because of the Spanish influenza epidemic more than two weeks ago, it was predicted that football might not be played in this season, at least collegiately, and possibly scholastically," the Deseret News wrote in an Oct. 26, 1918, edition, adding in reports that the school was postponing athletics for the year caused by influenza quarantine rules.
There also seemed to be animosity at the time for the possibility that college sports were canceled for a season.
"This report, if true, not only puts the 'bye-bye' on football but on all sports. … Possibly the abandonment of football was necessary, but it seems ridiculous to say at this time that the suspension of other branches of athletics is a vital necessity," the article continued. "Yale and Harvard abandoned sports last year, and realizing their mistake, are attempting to revive them this year."
At that point, Utah still hadn't made a decision. The Church of Jesus Christ of Latter-day Saints held a ban on football in church-owned schools in 1918 related to the death of a football player at the turn of the century; despite this ban, the paper reported the possibility that BYU would compile a team to play the U. In fact, it reported that Provo businesses quickly raised the $400 students needed for equipment. It was speculated that Fort Douglas (hosting a military branch of athletics) was the other team that the U. could play at that point.
There was still optimism for football heading into November, although bleak. The Ogden Standard-Examiner reported on Nov. 2, 1918, that the Rocky Mountain Conference, which Utah and Utah State were a part of, could extend its season out to New Year's Day to fit in games. But the report also pointed to the growing frustrations football fans had at that point.
"The war's drain on players was primarily responsible for this gloomy outlook. Then came the Spanish influenza which put a period to training and force managers to cancel early games," the newspaper reports. "The epidemic is showing some signs of weakening and managers are planning to fulfill their schedule agreements although they will be somewhat tardy."
Newspaper reports from the day indicated that there were plans for a three-team football league consisting of Utah, BYU (under the name Student Army Training Corps because of school's football ban) and Fort Douglas, but it ended when a handful of Fort Douglas soldiers/players left in early November. There were also reports the U. would still play a Thanksgiving game against the SATC team, but the flu didn't let up and squashed that plan, too.
"The 'flu' broke through (head coach Tommy Fitzpatrick)'s guard in respect of the proposed clash for Thanksgiving Day, but he is hopeful that the game may yet be played on Saturday, December 7," the Salt Lake Tribune reported on Nov. 26, 1918.
That December 1918 game never happened. According to the Salt Lake Herald-Republican, event organizers believed the game would lead to further spread of the flu. The newspaper summed up the would-be football year's demise to "old king influenza" perfectly.
"The college sport in Utah has sure had its ins and outs for the 1918 season, and it begins to look like the epidemic will take a few kicks at the basketball sport, unless it is conquered real soon," the newspaper wrote in a Dec. 1, 1918, article.
The aftermath
Other programs — like the Big Ten — began football again in November. Ultimately, some Rocky Mountain Conference teams resumed the season. Only Colorado teams played that year, and the Colorado School of Mines went a perfect 4-0.
Since other conferences in the nation, like the Big 12, plan to move on and play football this fall, this year's season will likely look similar to 1918 in that college football is still being played somewhere, just not in Utah. If history repeats itself, it does come with a warning. There were reports that landed in Utah newspapers of schools all over the country canceling games in November and December, due mostly to influenza risk.
Archived records also show BYU, Utah and Utah State did play basketball later that season, much to the delight of local sports fans. Football would return to Utah and Utah State in time for the fall of 1919; presumably due to the SATC efforts to keep football in Utah afloat in 1918, BYU again allowed football to be played on its campus as an intramural sport in 1919, as well. It would later begin playing outside schools in 1922.
If there's a lesson to be learned from a century ago, it might be that as painful as it is for sports fans to forgo their favorite traditions at the moment, there will be sports at the end of the calamity. It might also be better to delay sports for months in advance than it is to go through the frustrating and agonizing touch-and-go process of having games scheduled and canceled every other week, as a virus persists in the community.
At least, that's the hope college sports fans have as they wait for its return next year.
×
Photos
Related Stories