SALT LAKE CITY — Even as hope seemed bleak for a fall sports season, and even when the conference announced a postponement of its championship competition in football last Friday, athletic directors from the smaller conferences around the country tried to figure out a way to play in the fall.
If not football, then soccer. If not soccer, then volleyball. Something. Anything.
Even nonconference games or spring-style exhibitions during a global pandemic that has infected more than 5 million Americans and caused upwards of 166,000 deaths.
In the end, none of it made any sense.
"We had all kinds of scenarios," said Southern Utah athletic director Debbie Corum, seconding football coach Demario Warren's similar statement. "I was fighting like hell for those athletes to have an opportunity to play. … If we could bus to them, we were talking to them."
The Big Sky canceled the remainder of its fall sports and championships at least until the spring Thursday, becoming the latest college athletic conference to face a full shutdown in response to the novel coronavirus pandemic.
By the end of the morning, the Western Athletic Conference and West Coast Conference had joined them, adding five more Utah schools that won't compete in fall Olympic sports for the remainder of the calendar year: Weber State, Southern Utah, Utah Valley, Dixie State and BYU.
The Pac-12 and Mountain West conferences had already decided to postpone the fall season.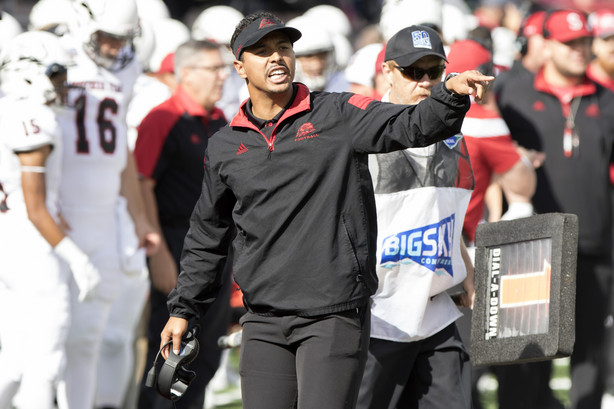 The sports most affected by the decision are cross-country, men's and women's soccer, and women's volleyball, which WCC administrators say they hope to conduct in the spring of 2021.
"We were hopeful, with carefully defined protocols, that we could compete in the fall sports," BYU athletic director Tom Holmoe said following his conference's decision. "Unfortunately, the COVID-19 pandemic challenges faced by many of the West Coast Conference schools, particularly the schools in California that haven't returned their student-athletes to campus, were too challenging to overcome. At this point in time, we are deeply saddened for our student-athletes and coaches in women's volleyball, women's soccer and men's and women's cross country, whose seasons have been postponed until spring."
The WCC's decision does not preclude teams from scheduling "nonconference competition in low-risk sports," if available. For BYU, that list is limited to golf and tennis.
While BYU regularly competes for conference titles and national accolades in each of its fall sports, the biggest blow may come to the Cougars' men's cross-country team, which won the NCAA Division I national title a year ago.
"With our cross country runners, they train year-round for the opportunity to race, so their day-to-day training won't change significantly," said coach Ed Eyestone, who acknowledged the No. 1 priority was the health of his athletes. "We are hopeful that the pandemic will lessen to the extent we can return to the national championships in the winter semester. We look forward to defending our national championship at the next given opportunity."
While the decision only affects fall sports — winter sports like men's and women's basketball will be decided at a later date — the WAC went a step further and postponed its winter sports until the end of October, when it will re-evaluate the setting. The Pac-12 delayed all winter sports, including basketball, until at least January when it postponed the fall season Tuesday.
August 13, 2020
Noncompetitive activities like practice and strength and conditioning exercises will be permitted at the discretion of each institution.
"We are extremely disappointed that fall sports have been suspended," UVU athletic director Jared Sumsion said. "Our student-athletes have been here in Orem preparing diligently for their season and the beginning of the fall academic semester. The news is gut-wrenching and my heart hurts along with them.
"The mood is somber today, but we are already focused on the future and holding on to hope that the virus can be contained or managed so our student-athletes can compete in the spring."
The decision was made after "extensive evaluation" by the WAC's medical advisory board, commissioner Jeff Hurd said in a statement. And while all agree that the decision is the right choice for the health of each school's athletes, the final decision wasn't any easier — even as changing conditions and new developments arose around the pandemic since the NCAA canceled the men's basketball tournament in March.
"As president (Astrid) Tuminez and I sat in an early morning WAC meeting in Las Vegas on March 12, the world was changing right before our eyes. I don't think either of us could have predicted that this is where we would be today," Sumsion said. "Thankfully, the state of Utah and UVU has been managed so efficiently and effectively that we are in a much better situation than our peer institutions. We have used our figurative pivot foot many times as information changes daily and are very optimistic about our future."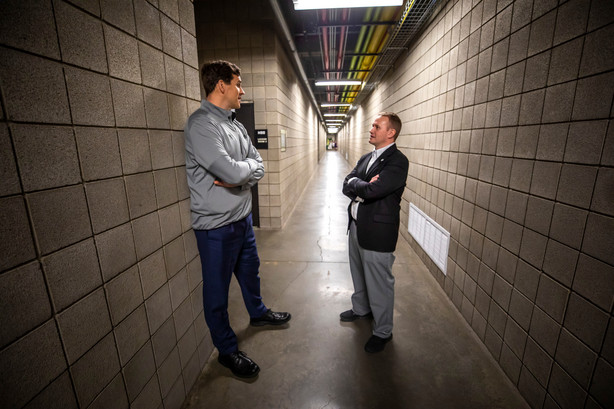 Schools in the Big Sky, WAC and WCC don't have comparable budgets to other schools that play football in Division I's highest tier, the Football Bowl Subdivision. While the University of Utah faces a budget shortfall as high as $60 million in light of the pandemic and its truncated season, the decision to cancel at the lower levels will still dramatically affect each athletic department monetarily.
"Thanks to great campus leadership, UVU manages its budget conservatively and is able to weather a storm like COVID-19," Sumsion told KSL.com. "Athletics operates in the same manner, and we started making necessary budget cuts well before the pandemic hit. We anticipate more financial modifications in the coming months and are continually assessing ways to address future budget limitations."
At SUU, Corum didn't shy away from acknowledging the financial ramifications of Thursday's decision; she openly admits that has been something that has kept her up at night.
The Thunderbirds will stand to lose "a significant portion" of their overall operating budget if the football game scheduled to be played at Utah State doesn't materialize, for example, and funding their fall programs during a truncated spring season on top of their usual winter and spring sports will be even more difficult, from a pure operations standpoint.
But Corum stopped short of blaming the financial impact on the cancelation of the fall season for non-revenue sports. A bigger concern was the four to six schools in California (depending on full-time or Big Sky affiliate status) who haven't even been cleared to return to practice.
"We were so committed to trying to get teams to play, that it didn't weigh as much as you might think it did," Corum said of the university's finances. "A week ago, there were four institutions having trouble getting teams back, and you wonder what kind of conference season we might have. It was a factor, but it wasn't quite what you might think it was."
If fall sports play in the spring, the Thunderbirds will face budgetary and operational facility restrictions unlike any they have ever seen. With volleyball, gymnastics, and men's and women's basketball all calling the American First Credit Union Arena home, the school will look to hire temporary part-time employees in athletic training, communications, marketing and event operations, if all sports are shifted to the spring.
"It's going to be difficult to manage," said Corum, before pointing over to assistant athletic director for communications Bryson Lester. "We're going to do it, but Bryson probably won't sleep for the whole semester."
Even if FCS football can be played safely in the spring, Warren questions if it would be the most prudent option. Several of his players were planning to graduate in December, and others have also prepared to move on from college soon. The spring will also contain plenty more logistical concerns, from venue scheduling to television to other viral concerns more commonly associated with the traditional hayfever season in most parts of the country, as well.
That's why even in the Big Sky, where the decision was unilaterally agreed upon, it was not unanimous.
"I personally wanted to play in the fall," said Warren, who is allowing his athletes to go home for a couple of weeks before classes start in the fall. "The spring brings a whole lot more issues with viruses.
"We'll be prepared if we play in the spring, but right now we're just getting better at what we are getting better at."
×
Related Links