Estimated read time: 2-3 minutes
This archived news story is available only for your personal, non-commercial use. Information in the story may be outdated or superseded by additional information. Reading or replaying the story in its archived form does not constitute a republication of the story.
If you saw some heavy smoke pouring out of Ogden Canyon this morning, that was no wildfire. The fire was set on purpose to rededicate a historic structure. It's a type of structure most people these days have never heard of. It used to smoke up the canyon on a daily basis. At the time, that was progress.
With a brief speech, a lighted match and a wave of an old-fashioned hat, smoke poured skyward for the first time in this millennium. Susan Van Hooser, with the Weber County Heritage Foundation, said, "It's the first time in 100 years that it's been burned."
It's called a lime kiln, a giant furnace more than 30 feet high. It's in the Fairmont Grove area of Ogden Canyon. It helped 19th-century pioneers upgrade their lifestyle from mud and log cabins to homes made of stone and brick.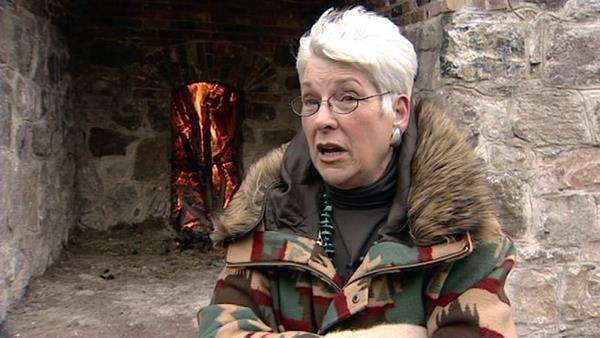 "This is how Ogden really started, Van Hooser said. "In order to build these wonderful communities, you need brick and mortar, and that's what this provided through this lime kiln."
In the old days they would cook limestone in there. It would cook down into lime, which was a vital ingredient for mortar, cement, plaster and whitewash.
The kiln was built in 1865. It stood on the side of Ogden Canyon near a small village, but its primary market was down the canyon on the growing Wasatch Front.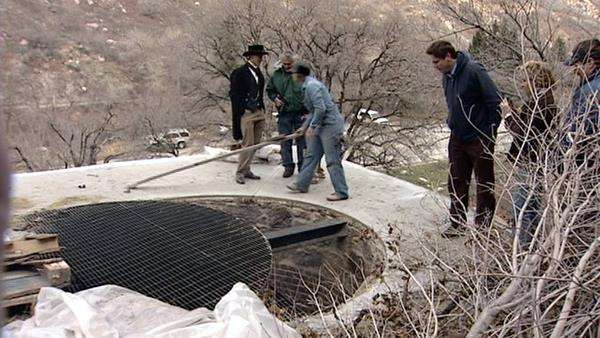 It was put out of business around 1900 by the invention of Portland cement. In 2001 Cody Wright began restoring it. He says he cherishes it. But then, he's a stonemason. He says, "Yeah, it's in my blood, I suppose. But as I've worked on it, I've realized the effort that it takes to have made this. I mean, we've had modern tractors and things to move the stone."
With a combination of paid and donated labor and materials, and a government grant of $30,000, it's now pretty much the way it was. But don't expect flames very often.
"It's a one-time shot, and it's today," Van Hooser said. "And we're just pleased to have it available for the community to enjoy."
Why do it? "Because it's there," somebody said this morning.
But it's also a piece of the past that helped make Utah what it is today. And now it's been saved from oblivion.
E-mail: hollenhorst@ksl.com
×
Most recent Utah stories