Estimated read time: 4-5 minutes
This archived news story is available only for your personal, non-commercial use. Information in the story may be outdated or superseded by additional information. Reading or replaying the story in its archived form does not constitute a republication of the story.
SALT LAKE CITY — When the days are hot and long, it's nice to sit down, relax and sip on something cool. Smoothies are an excellent way to do this; as a bonus, they're often filled with nutrients, as well.
With summer produce in full bloom, now is the perfect time to whip up a summer smoothie. Here are a few tips on how to build your own great recipe:
Create a base of summer produce. Whether it's frozen (which makes for a great icy consistency) or fresh, choosing summer produce such as berries, cherries, apples, mangos, peaches, plums, watermelon, banana, avocado, salad greens, carrots, beets or cucumbers adds that refreshing summer taste.
Add a liquid. This could be any liquid, such as 100% fruit juice, milk, coconut milk, coconut water, Greek yogurt or even plain water.
Enhance the flavor. Flavor enhancers really bring out the best of any smoothie. Keep in mind that with most of these, a little bit goes a long way. Try ingredients such as ginger, fresh basil, fresh mint, lavender, vanilla extract, ground cinnamon, coconut flakes, cocoa powder, dark chocolate, dates, honey or maple syrup.
Kick up the nutrition a notch. Add some vitamins, minerals, fiber, antioxidants and/or healthy fats to your smoothie with the addition of chia seeds, milled flax seed, pumpkin seeds, pecans, almonds, walnuts, nut butters, or oats.
Now you've got the basics of smoothie-building down, here are nine refreshing and nutritious smoothie recipes to sip on this summer.
"Creamy, thick and with all the summer feels, this healthy tropical smoothie is truly sunshine in a glass. Super easy to pull off, it's made in under 5 minutes and uses 100% whole foods to create the perfect refreshing treat to cool you down!" —Shahzadi Devje, registered dietitian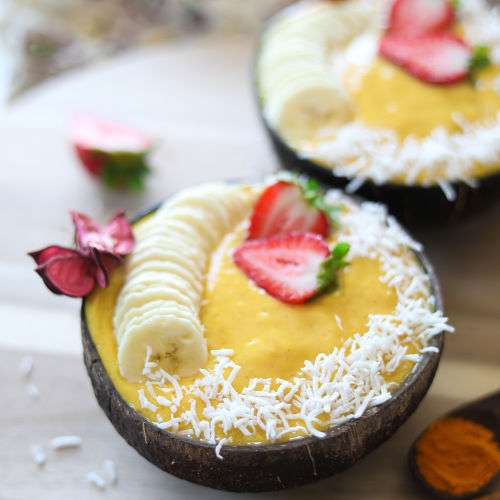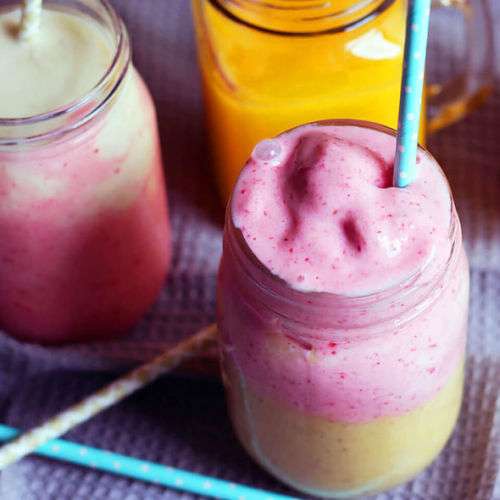 "This refreshing smoothie blends up in just minutes. It's full of antioxidants, which you can see in its bright purple color." —Amy Gorin, registered dietitian nutritionist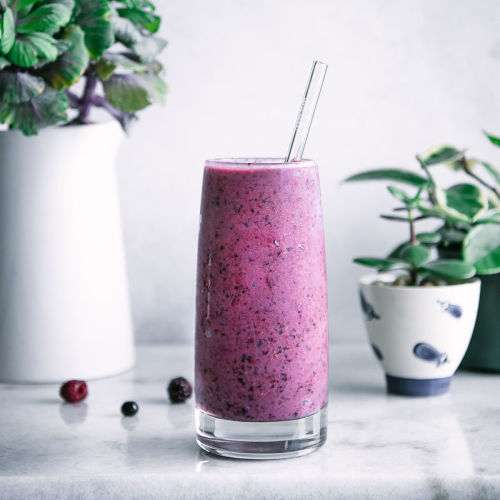 "This is a great way to take advantage of berry season. Featuring three berries and a banana for creaminess, this plant-based smoothie is perfect for summer." —Kristina Todini, registered dietitian nutritionist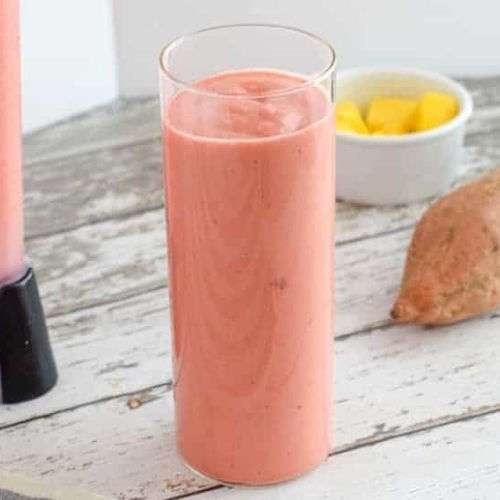 "This is a nutritious, refreshing smoothie recipe perfect as a way to cool down from the warm weather! Made with mango, beets and sweet potatoes, it's antioxidant rich, and packed with protein to keep you full." —Sarah Schlichter, registered dietitian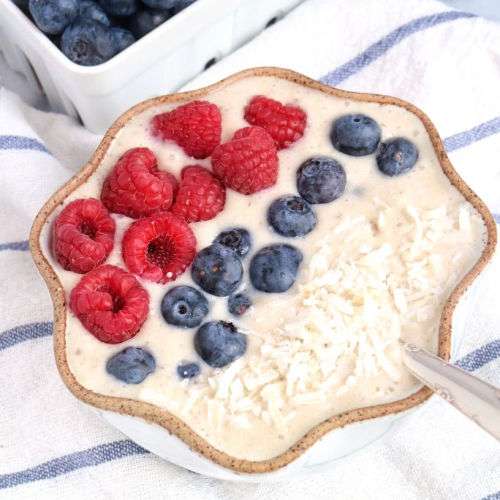 "This is a festive and fun breakfast or snack to enjoy this summer! Plus, there's a hidden summer veggie in this smoothie bowl that helps give it a creamy texture." —Karman Meyer, dietitian & founder of TheNutritionAdventure.com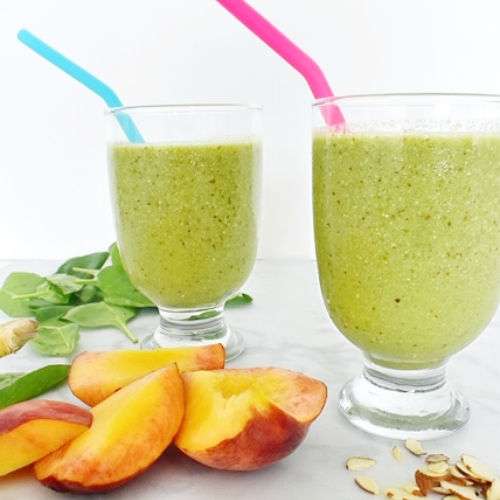 "Summer is peach season and the perfect way to incorporate them into your day is through a smoothie. This refreshing and heart-healthy smoothie uses peaches, bananas, spinach, almonds and coconut water to pack a potassium punch." —Lindsey Pine, registered dietitian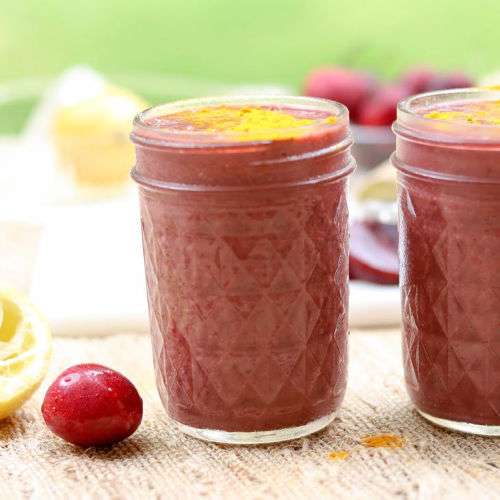 "This bright and refreshing smoothie is perfect for 'beeting' the summer heat. It's loaded with nutritious fruits and veggies and is a breeze to whip together!" —Shannon A. Garcia, registered dietitian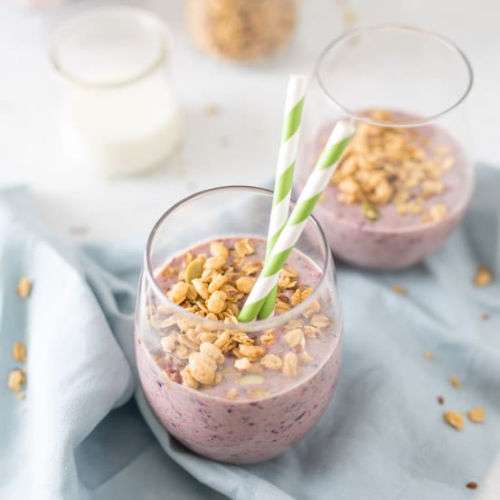 "This is my go to smoothie. It's delicious, easy and made with ingredients you probably already have in your kitchen. Plus with the addition of granola, it's a more filling breakfast than most smoothies." —Rebecca Clyde, registered dietitian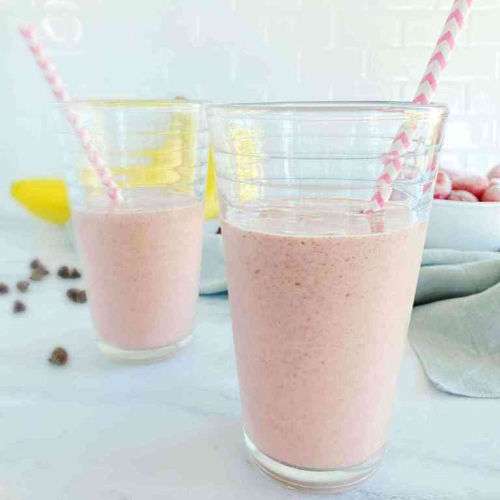 This is one of my own recipes. The classic combo of strawberry-banana gets an upgrade by adding a bit of dark chocolate to this smoothie. It's perfect for a summer night out on the patio!
---
---
Editor's Note: Anything in this article is for informational purposes only. The content is not intended, nor should it be interpreted, to be a substitute for professional medical advice, diagnosis, or treatment. Always seek the advice of your physician or other qualified health provider with any questions you may have regarding a medical condition; Any opinions, statements, services, offers, or other information or content expressed or made available are those of the respective author(s) or distributor(s) and not of KSL. KSL does not endorse nor is it responsible for the accuracy or reliability of any opinion, information, or statement made in this article. KSL expressly disclaims all liability in respect to actions taken or not taken based on the content of this article.
×
Photos
Related stories
Most recent Lifestyle stories