Estimated read time: 5-6 minutes
This archived news story is available only for your personal, non-commercial use. Information in the story may be outdated or superseded by additional information. Reading or replaying the story in its archived form does not constitute a republication of the story.
SALT LAKE CITY — With the weather heating up outside, it's nice to have dinner recipes that won't heat the inside of your house, too. These 20 simple, no-oven recipes will be your best friends this summer as you work to keep your family fed and your kitchen cool.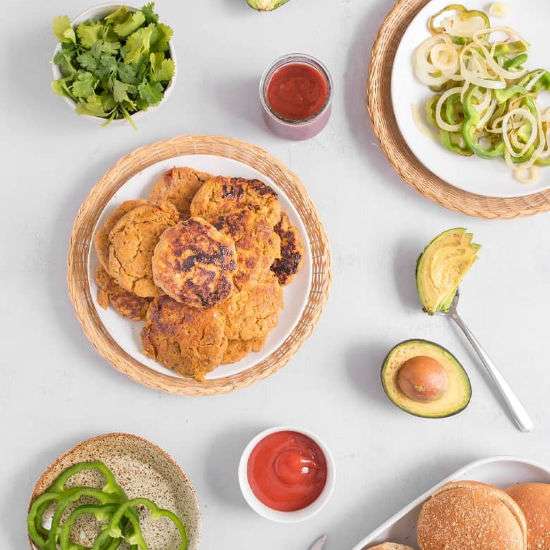 These delicious and easy burgers are packed with antioxidants and can easily be made gluten-free without the bun.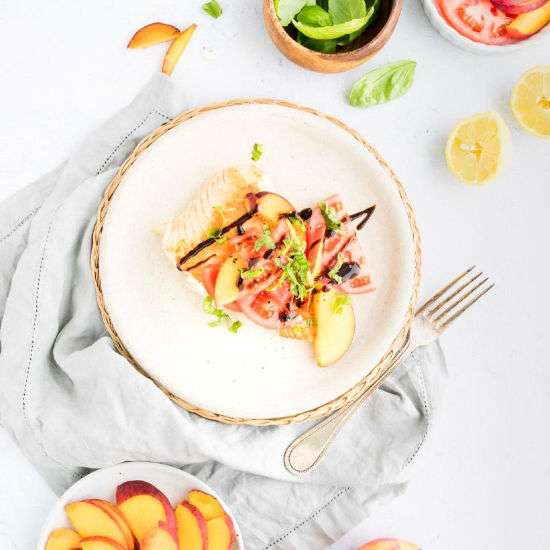 "This sweet and savory salmon dinner boasts plenty of summer flavors, including tomatoes, peaches, balsamic glaze and basil, making it the perfect flavor packed 15-minute dinner." —Rebecca Clyde, Nourish Nutrition Co.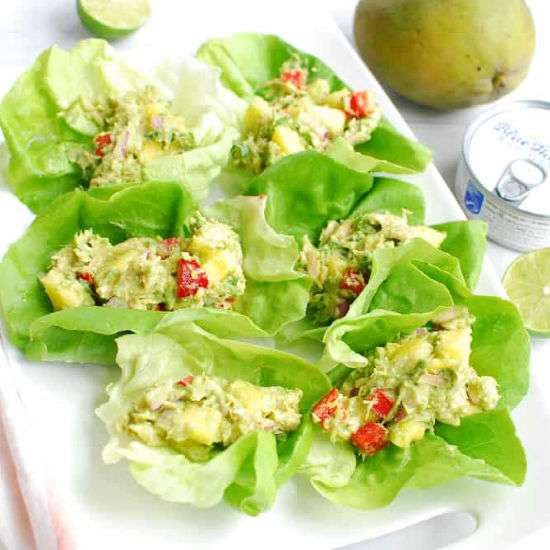 No cooking necessary for this delicious dinner. You'll whip up a mayo-free tuna salad that uses creamy avocado, sweet mango and aromatic red onions. Then scoop it into a lettuce wrap for a healthy, refreshing meal that packs in omega-3s and tons of vitamin C.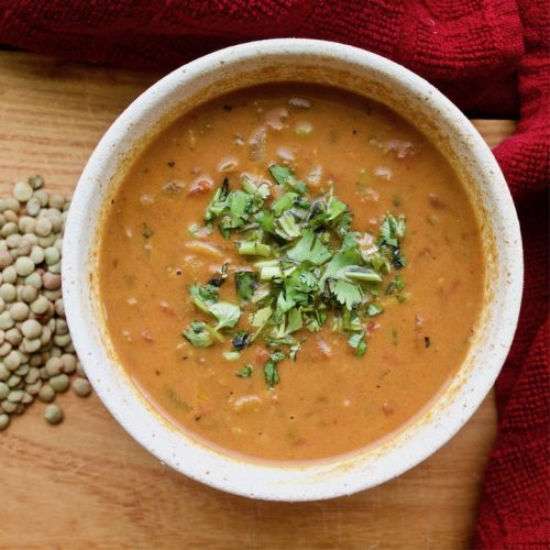 This creamy curry is hearty and full of mild but striking flavors.
"Made from pantry-staple ingredients and designed to work with any budget, this Instant Pot Lentil Curry is as easy as it gets!" —Lexi Endicott, To Taste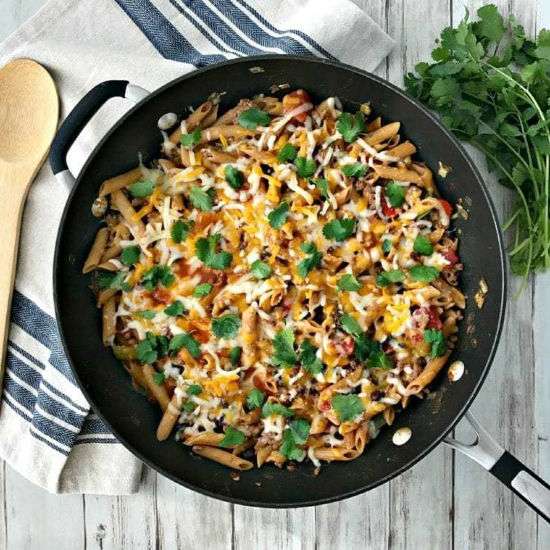 Tired of regular tacos on Taco Tuesday? Try a reinvented version with this one-pan taco pasta skillet recipe. Enjoy all the flavors of tacos in this family friendly meal!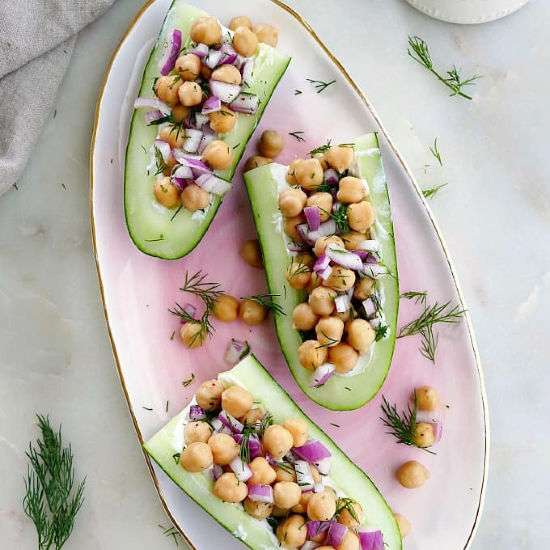 These fun boats are a great no-cook recipe that comes together in just 15 minutes. This version features a base of Greek yogurt topped with a vegetarian chickpea salad.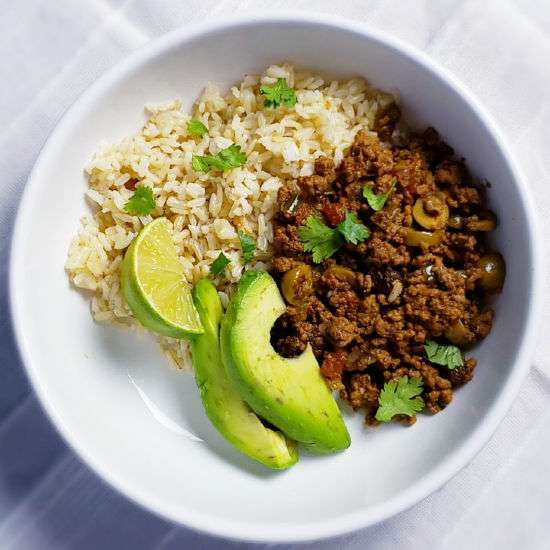 This dish has a mix of sweet, salty and tang all in one. With ground beef, spices, olives and the option of raisins, this easy meal is sure to be a favorite.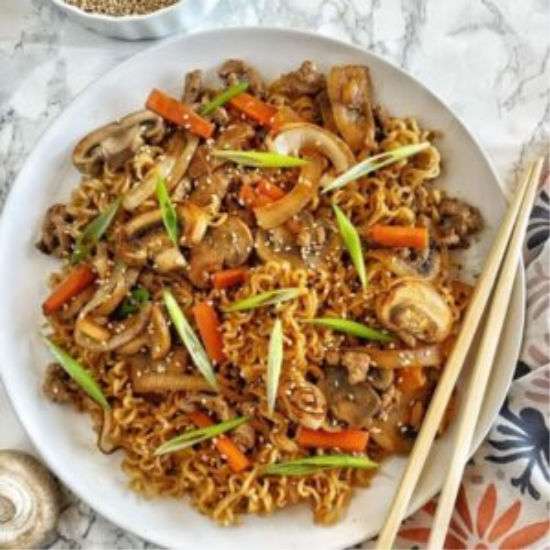 Packed with veggies and lean protein, this recipe comes together easily and is a fun and healthy way to enjoy ramen noodles.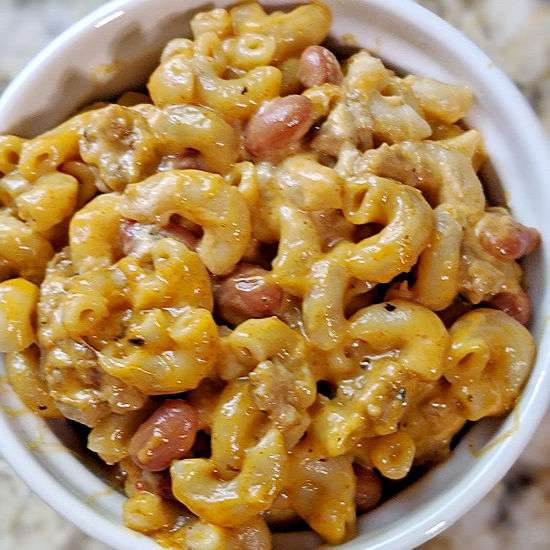 So much better than the boxed version, this super easy one-pot dish is cheesy, flavorful and done in 30 minutes.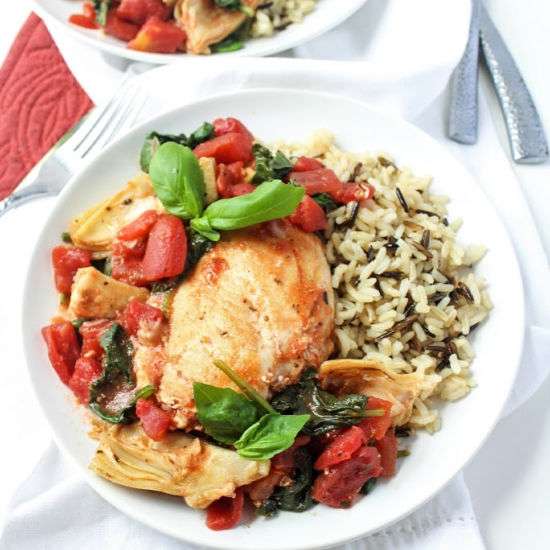 This recipe is a definite go-to when you need something healthy and tasty — but fast. It can be on the table in 15 minutes flat, and uses only one pan.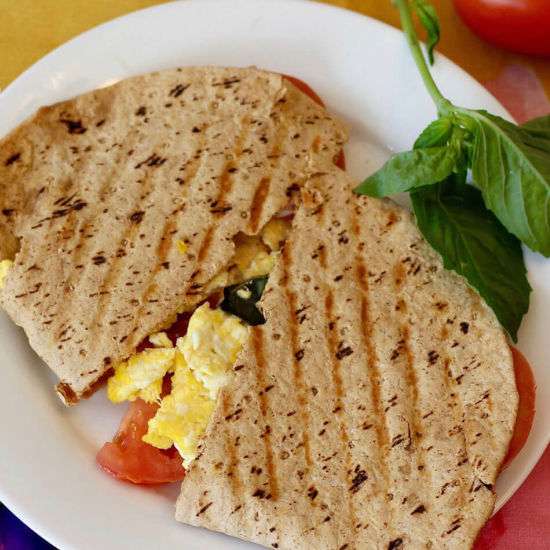 You can make this recipe on the stovetop in just minutes. Hello, breakfast for dinner!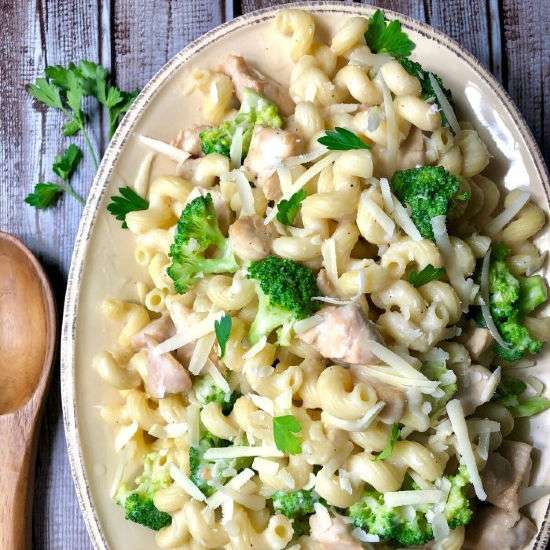 No need to dine out when you can make your own delicious pasta at home in just 20 minutes. This easy recipe is cheesy and creamy and perfect for busy weeknights.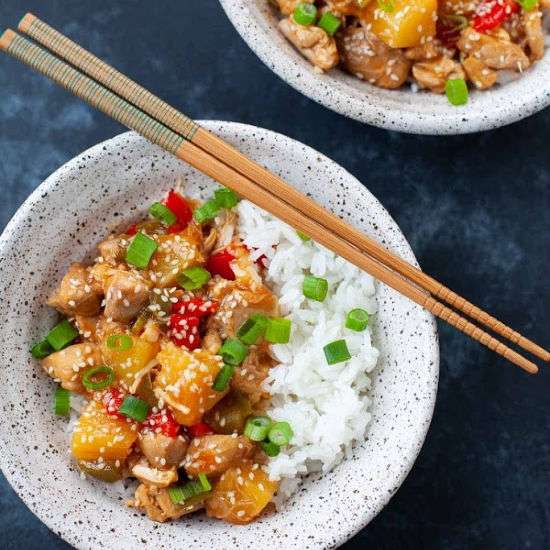 Make your own Chinese takeout at home. With the majority of cooking being hands-off cooking time, this easy and delicious recipe will have you licking your chopsticks clean.
No need to go to the store for this recipe.
"Made with pantry staples like lentils, black beans, frozen corn, and sweet potatoes, this hearty vegetarian meal is sure to become your next go-to busy weeknight meal." —Min Mary Kwon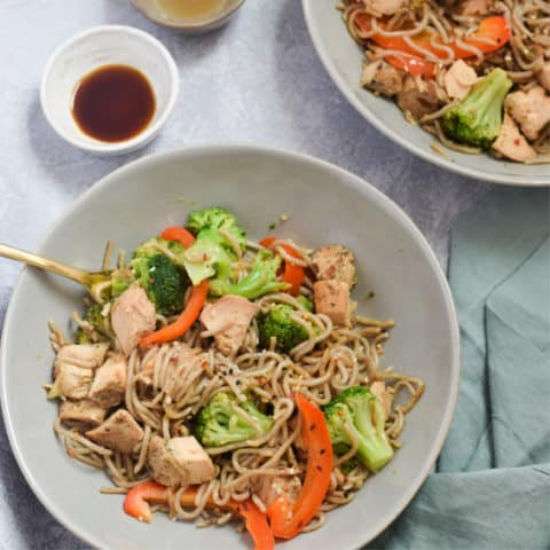 This "pantry-friendly recipe" comes together in less than 30 minutes from start to finish, and it's one the whole family will love.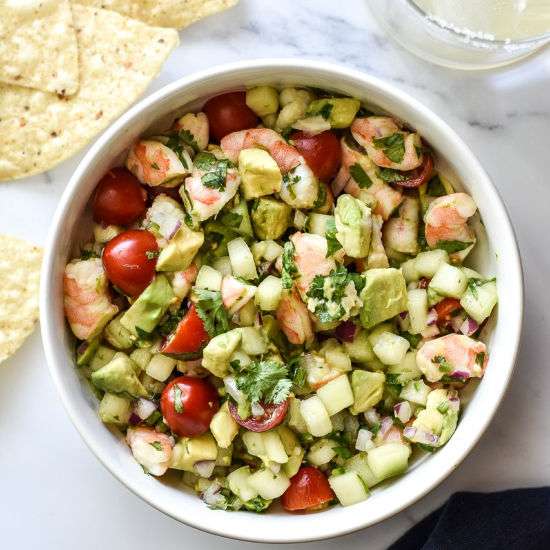 By using frozen, fully-cooked shrimp, this recipe is just about as easy as it gets. Simply chop and toss everything together in a bowl with fresh citrus and cilantro for a fresh and healthy dinner.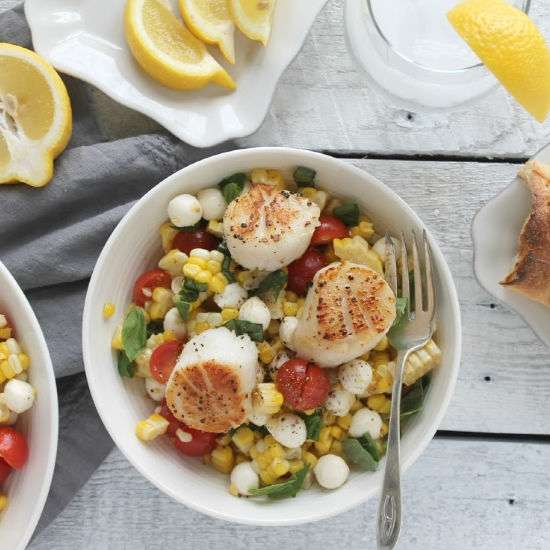 This salad makes for a fresh, colorful and tasty dinner ready in just 20 minutes.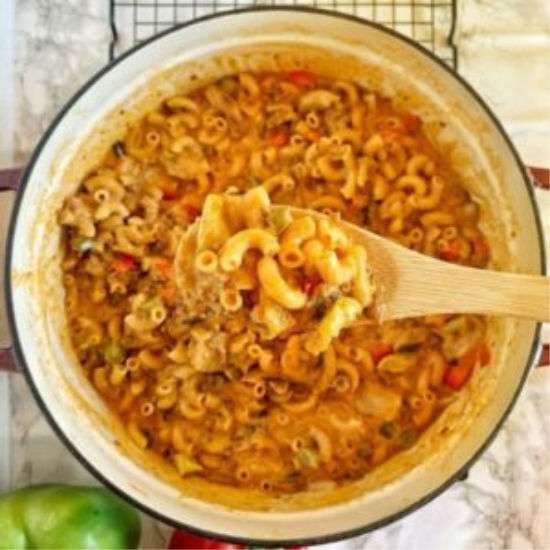 This healthy version of a classic is full of summer veggies, lean beef, cheesy pasta, and comes together all in one pot.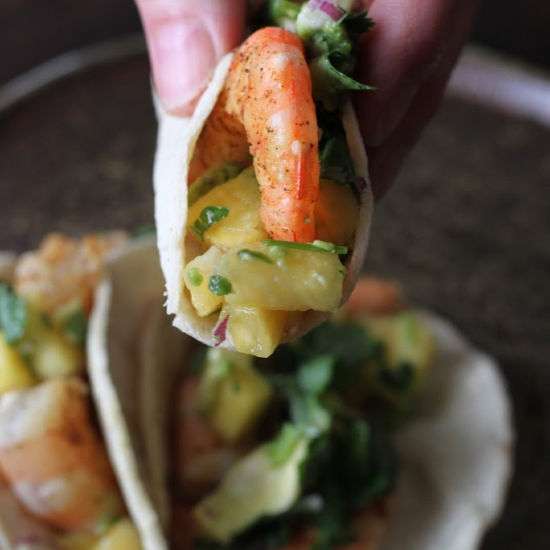 Using juicy pineapple, fresh citrus and crispy veggies, this zesty taco recipe is sure to make a regular appearance on your dinner menu.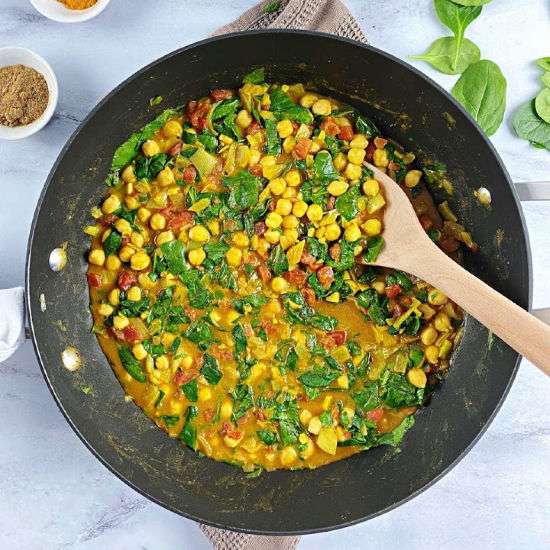 This fragrant vegan curry recipe is an easy dinner for any day of the week. Ready in just 30 minutes, it's great on its own or goes well over rice or quinoa, too.
---
---
Editor's Note: Anything in this article is for informational purposes only. The content is not intended, nor should it be interpreted, to be a substitute for professional medical advice, diagnosis, or treatment. Always seek the advice of your physician or other qualified health provider with any questions you may have regarding a medical condition; Any opinions, statements, services, offers, or other information or content expressed or made available are those of the respective author(s) or distributor(s) and not of KSL. KSL does not endorse nor is it responsible for the accuracy or reliability of any opinion, information, or statement made in this article. KSL expressly disclaims all liability in respect to actions taken or not taken based on the content of this article.
×
Photos
Most recent Lifestyle stories