This archived news story is available only for your personal, non-commercial use. Information in the story may be outdated or superseded by additional information. Reading or replaying the story in its archived form does not constitute a republication of the story.
SALT LAKE CITY — Each year, the first Friday in June is designated as National Doughnut Day. This is definitely a holiday we can get behind. Who doesn't love a warm doughnut?
National Doughnut Day celebrates all things doughnut, but did you know it was created in 1938 to honor the Salvation Army Lassies, the women that served doughnuts to soldiers during World War I? The holiday started as a fundraiser put on by the Chicago Salvation Army as a way to assist the needy during the Great Depression.
In 1917, the women of the Salvation Army served the original "Salvation Army Donut." During World War I, volunteer Salvation Army Lassies headed over to the front lines of Europe to help boost the troops' morale. One of the ways they did this was by providing fresh baked goods. Today, many across the nation celebrate by savoring their favorite doughnut on the first Friday in June.
Instead of standing in line for a doughnut, why not try baking a homemade batch of your own? By baking your doughnut instead of deep frying them, you're not only saving a bunch of calories but you also avoid making a greasy mess. I've rounded up 11 baked doughnut recipes for you to make on National Doughnut Day. The question is, which one will you make first?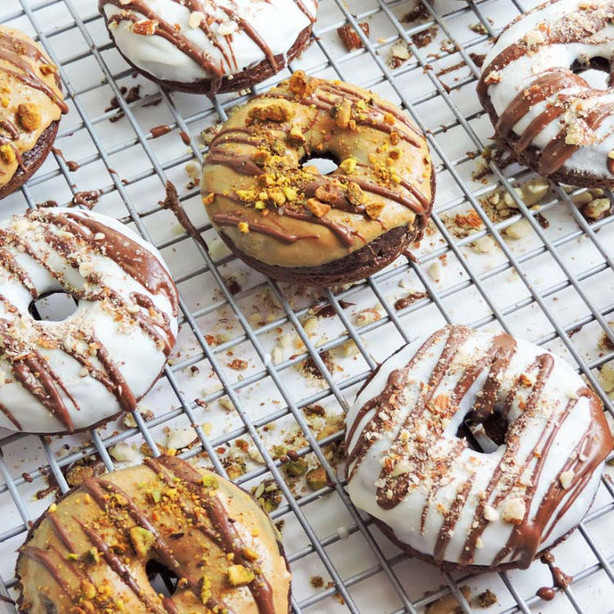 These doughnuts are light, fluffy and delicious. They are good by themselves or with your favorite frosting and choice of sprinkles on top.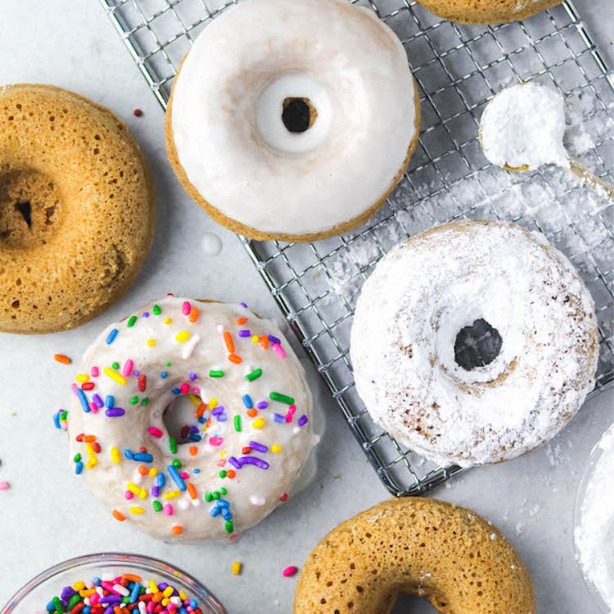 Perfectly cakey and fluffy, these are a morning staple. Starting your day with whole grains can help give you energy all morning long.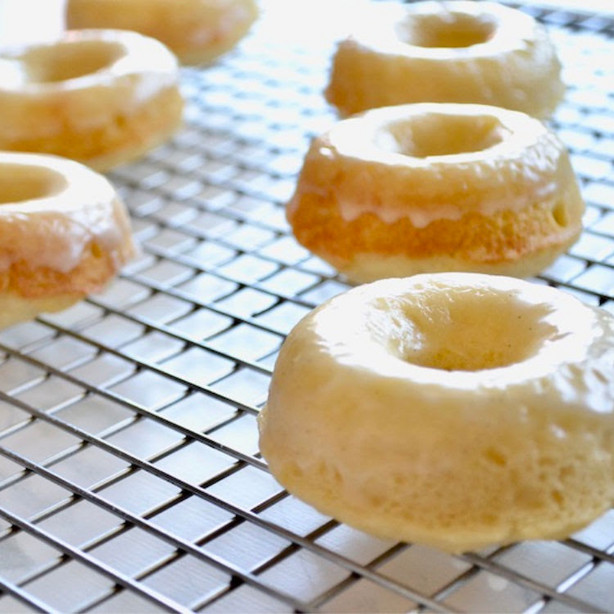 These doughnuts have the taste of old fashioned sour cream doughnuts. They're also made with common and easy-to-find ingredients in your kitchen so that you don't need to make a special trip to the grocery store.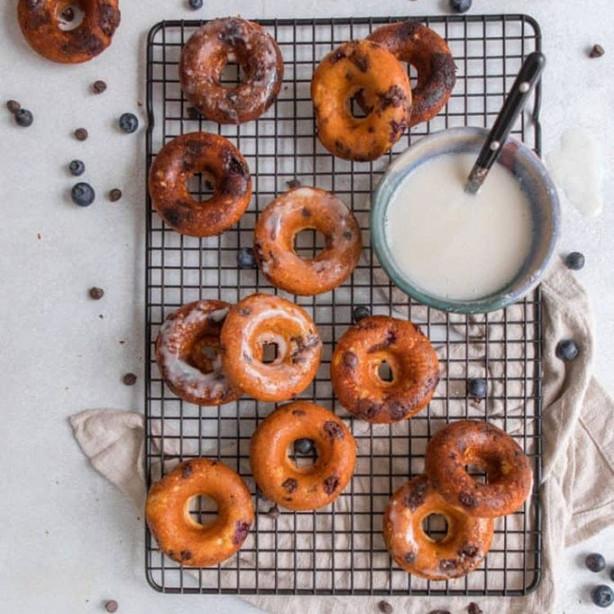 Made with whole wheat flour and bursting with blueberries and chocolate, they're a delicious way to enjoy a slow morning.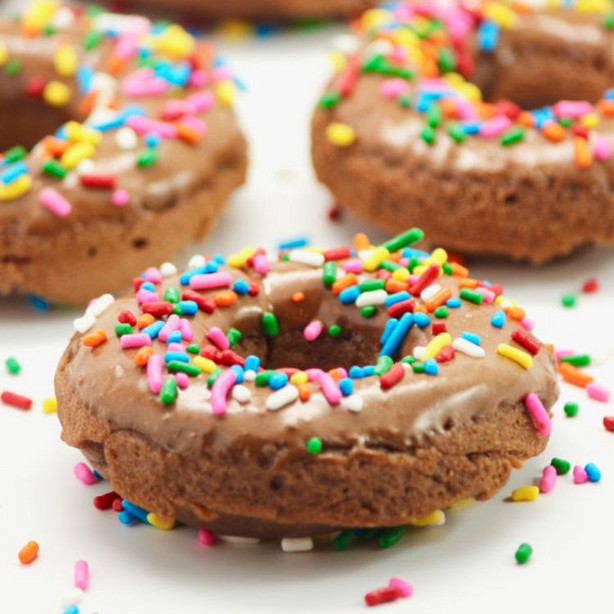 The main ingredient for these doughnuts is chocolate ice cream. With only three ingredients you can create a delicious (and not super sweet) baked doughnut in less than 20 minutes.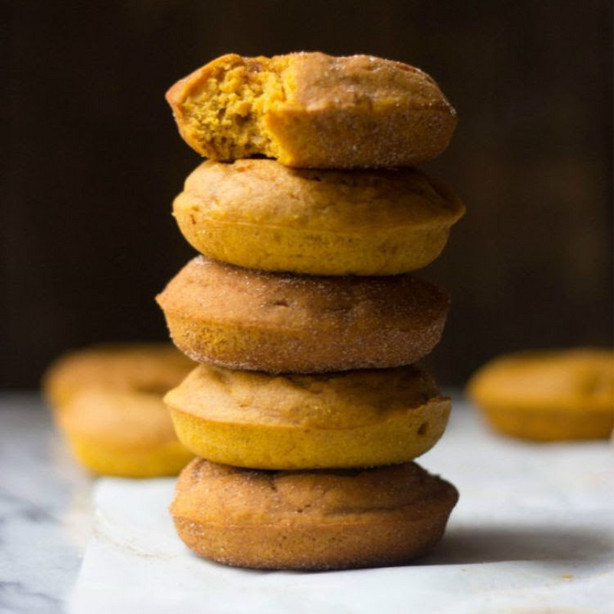 Infused with fall flavors, these cake doughnuts are fluffy and soft and are coated with cinnamon sugar on the outside. They're delicious all year long, regardless of the season.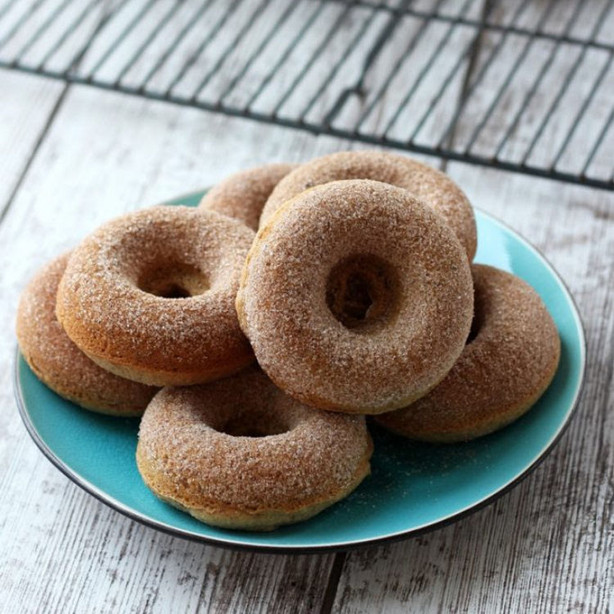 These doughnuts are packed with cinnamon and apple flavors and would make a good addition to brunch.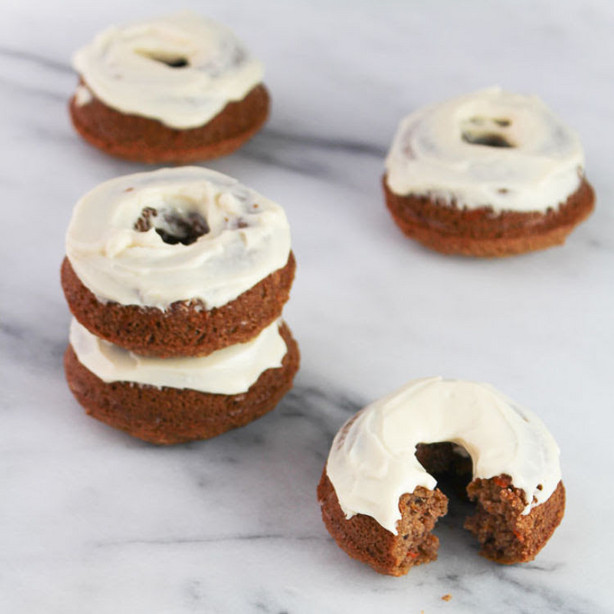 These doughnuts have a soft muffin-like texture and go perfect with cream cheese frosting.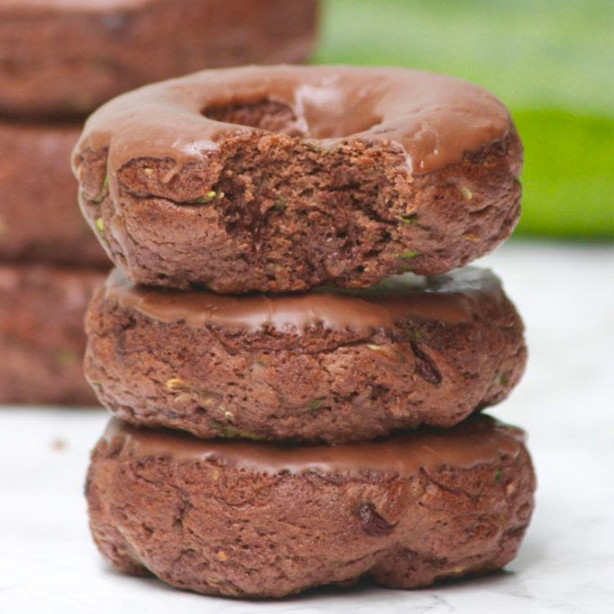 This simple recipe uses only three ingredients and is ready in less than 30 minutes. Zucchini is added as a way to keep the doughnuts moist while also adding in nutrition.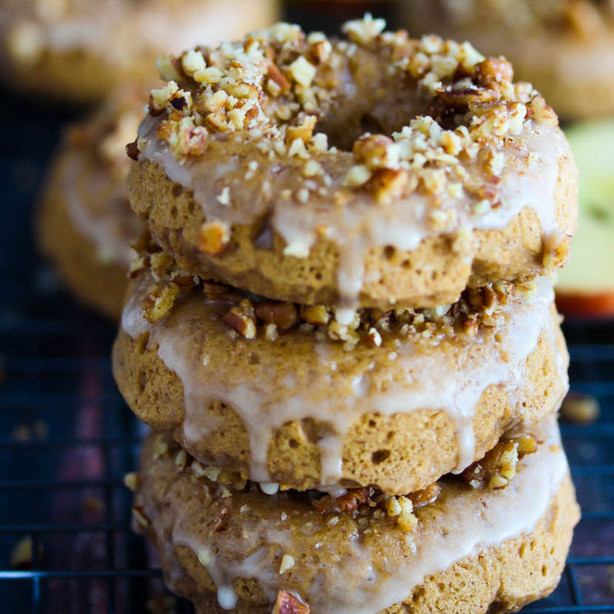 These whole wheat doughnuts are covered with a sweet maple glaze and sprinkled with chopped pecans. Similar to other doughnuts, these may have some fall flavors, but are tasty any time of year.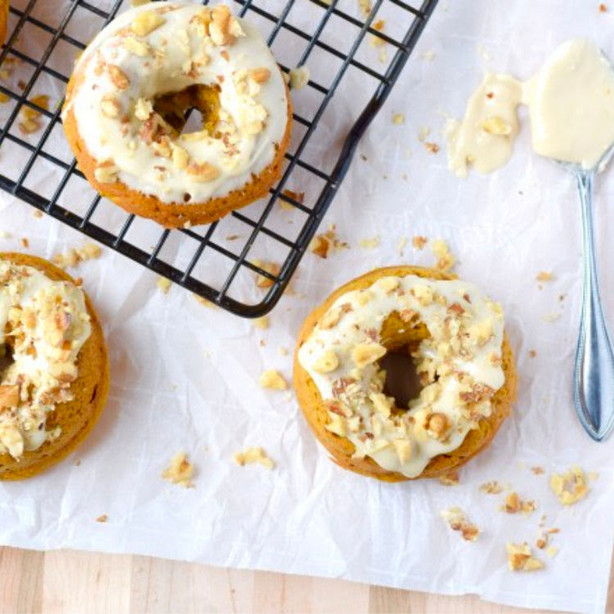 These delicious doughnuts are low in fat and 100% whole grain. The Greek yogurt bumps up the protein to 5 grams, too!
---
---
Editor's Note: Anything in this article is for informational purposes only. The content is not intended, nor should it be interpreted, to be a substitute for professional medical advice, diagnosis, or treatment. Always seek the advice of your physician or other qualified health provider with any questions you may have regarding a medical condition; Any opinions, statements, services, offers, or other information or content expressed or made available are those of the respective author(s) or distributor(s) and not of KSL. KSL does not endorse nor is it responsible for the accuracy or reliability of any opinion, information, or statement made in this article. KSL expressly disclaims all liability in respect to actions taken or not taken based on the content of this article.
×
Photos